Looking for a vacation that lets everyone in the group have a blast of time? With hundreds of family-approved activities, Dubai keeps you on the edge of the seat. It has fun amusement parks, making it simpler for you, here is the list of best places in Dubai for a family holiday:
The first of its kind in the Middle East and the seventh in the world, Legoland Dubai has brought everyone's childhood back, in the giant playground. The kids aged 2-12 are ready to paint the town red with Legos. There are over 40 themed rides, attractions and activities that will bring the entire family together in action.
Fly a plane and put off the fire in a building at Lego City, challenge your siblings, build and race Lego cars, and go for unexplored adventures. Some fun programs and tours will expand your kids' imagination to never-ending possibilities. It has a Lego water park as its neighbor.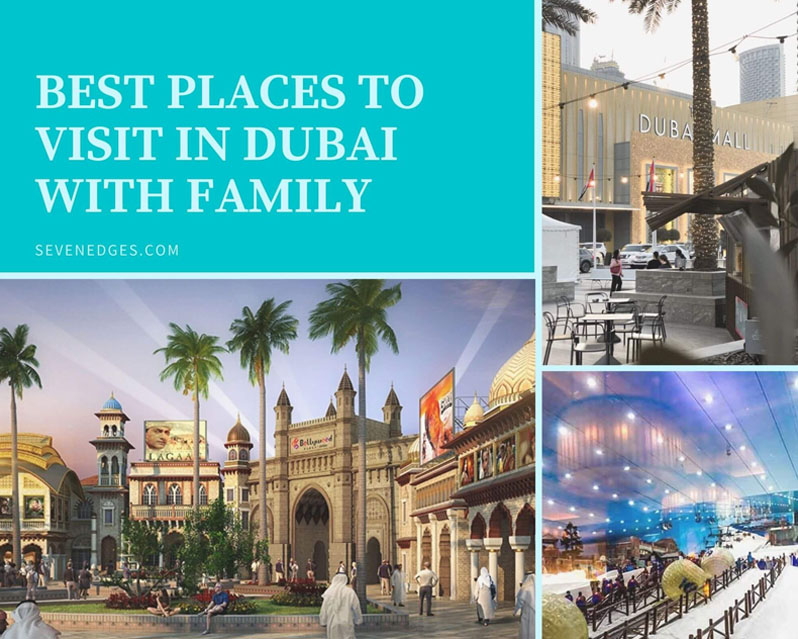 A world-class mall that offers a wholesome shopping and entertainment experience, Dubai Mall is the ultimate family destination. Either you look to upgrade your wardrobe or buy new technology, this is the go-to place. The prices drop during the Dubai Shopping Festival and become the epicenter of rewards, gifts, and surprises.
So, if you want to go into a retail frenzy, you can apply for Dubai Visa in January and February. The mall also houses a waterfall, gaming zones, hangout spots, restaurants and cafes.
3. Dubai Aquarium & Underwater Zoo
In the mall, you will get the chance to have an encounter with the giant sharks and rays in the Dubai Aquarium. It is a 10-million litre tank with 33,000 marine animals from 140 species. Not for faint-hearted, you can meet up close with sharks and even feed them.
Activities like these are performed under complete safety. The Underwater Zoo has 40 display tanks where several animals such as Penguin, Piranha, African Dwarf Crocodile, and Crabs live in their different ecosystems.
The waterpark packs the fun for the whole family. Located right next to Bur Al Arab, the Wild Wadi Water Park dares you to ride its scariest slides.  There is a range of pulsating rides, asides and attractions like lagoon and playground.
Rock away the day as you float down the largest wave pool. With rides like Wipeout Flowrider, Tantrum Alley and Burj Surj, there is an endless adventure. Also, it is the perfect way to beat Dubai's heat. In case you have forgotten swimwear, there are stores where you can buy it. Have a respite from the high-octane action at the shopping and dining outlets.
Shop your essentials before packing to Dubai
An indoor ski resort created in a whopping space of 22,500 square meters, Ski Dubai is a snow-centric destination. It is an unusual construction to be found in a city of the desert. Here you can try skiing on different types of slopes, depending on your skills and experience.
There is a heap of polar activities, like toboggan runs, zipline, chairlift ride, tube slides, human hamster ball, snowboarding and many more. Have a snowball fight with your kids, meet the penguins, attend ski school, and take a hot chocolate break.
A safari ride across the Arabian desert is a once-in-a-lifetime experience. In this adrenaline rushing expedition, you will be participating in off-road sports, such as bashing the dunes and hiking the sand mountains in a luxurious SUV.
Strap the boots and slide down the sand, or don the helmet and ride the ATV. The tour offers a glimpse of the Bedouin lifestyle and how nomads travelled earlier. The picturesque sunset and the trotting camels make for a perfect photograph.
The evening desert safari Dubai features the best-arranged campsite where you will be watching belly dancing, smoking shisha, savoring a grand Arabic buffet and enjoying a bunch of cultural activities. Booking is needed.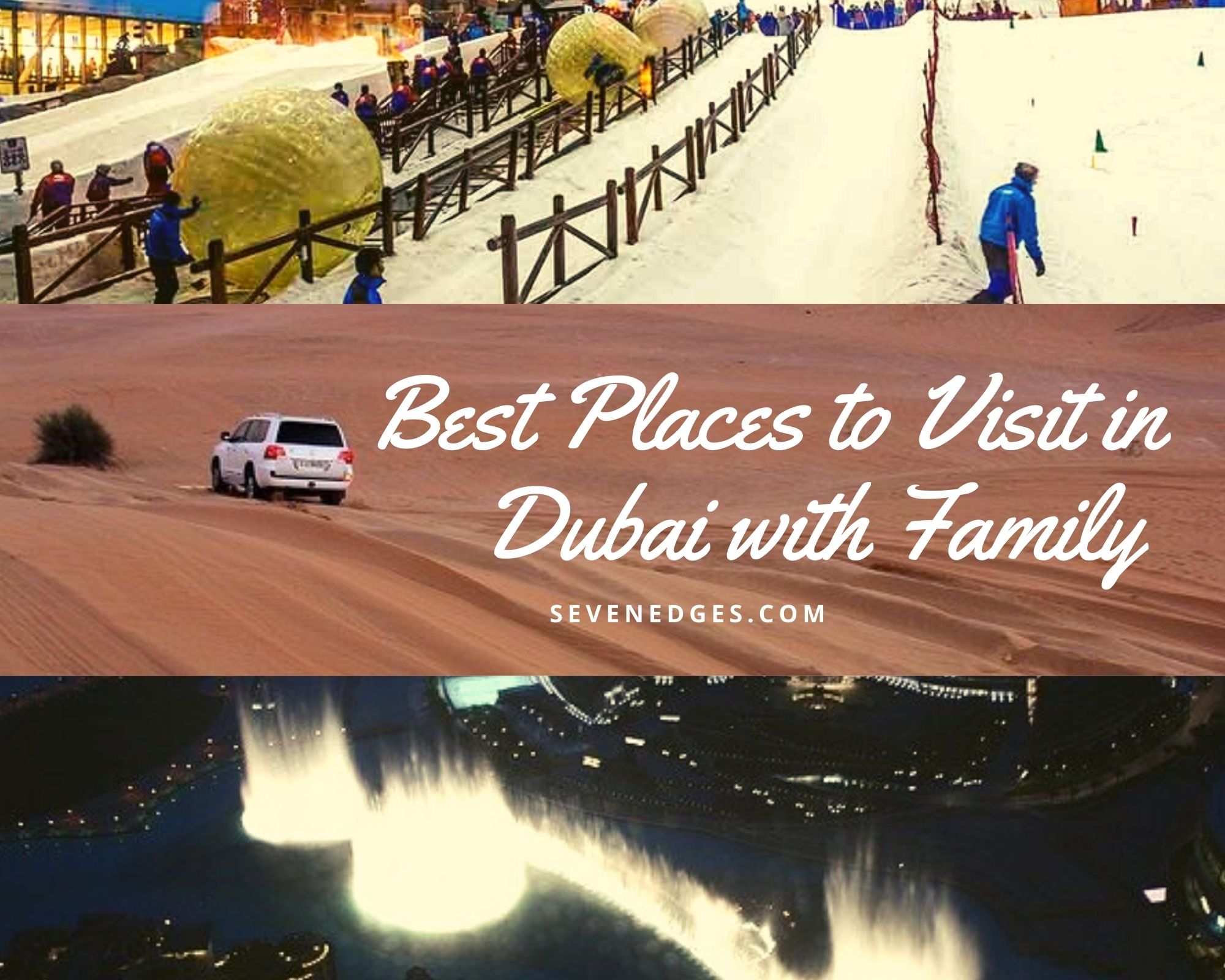 7. Bollywood/Hollywood Park
If you are a movie buff, the Dubai Parks and Resorts is home to the biggest film entertainment parks. Set in five fascinating zones, Bollywood Parks will have you join the mafia Don, fly like Krrish, and wander in the old era of Lagaan through record-breaking rides.
There is a burst of exciting colors, Indian music, and Mumbai flavors. For fans of Hollywood, there is the Motiongate theme park, that combines the largest and most successful motion picture studios.
Discover the interesting world of Smurfs, stumble upon the zombies and ghosts of Columbia Pictures, and play the big hero to save from the evils.
What a magnificent display of light, music and water it is! Dubai Fountain, created by the same men who are behind the Fountains of Bellagio, is a dazzling spectacle. Made on Burj Lake, the fountain jets up more than 22,000 gallons of water. It is choreographed on songs like Michael Jackson's Thriller and Sarah Brightman's Time to Say Goodbye. Grab the front row seats on the boat ride, or stand on the Boardwalk, or reserve a table in the restaurants of Souk Al Bahar.
Dubai with its decent norms and liberal rules proves to be an ideal destination for families. There is so much to do and see in this petite emirate. Whether you are here for the weekend or a week, these above-mentioned things to do in Dubai will let you share some joyful moments with the group.

Please let us know if you found this post useful and what you are looking for through comments, we would love to help you out in that..
This post contains affiliate links, which means we may receive a small commission, at no additional cost to you, if you make a purchase through these links.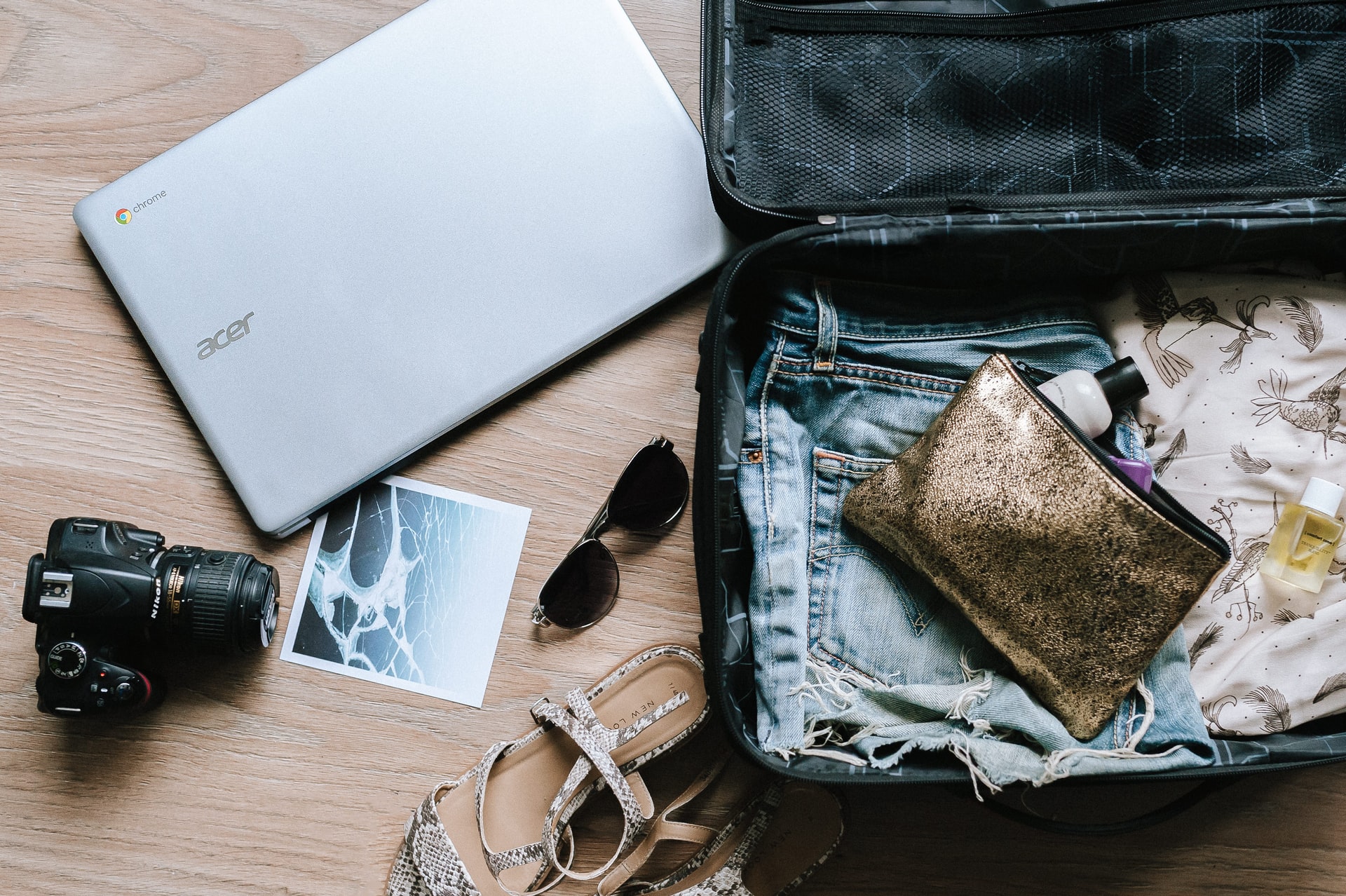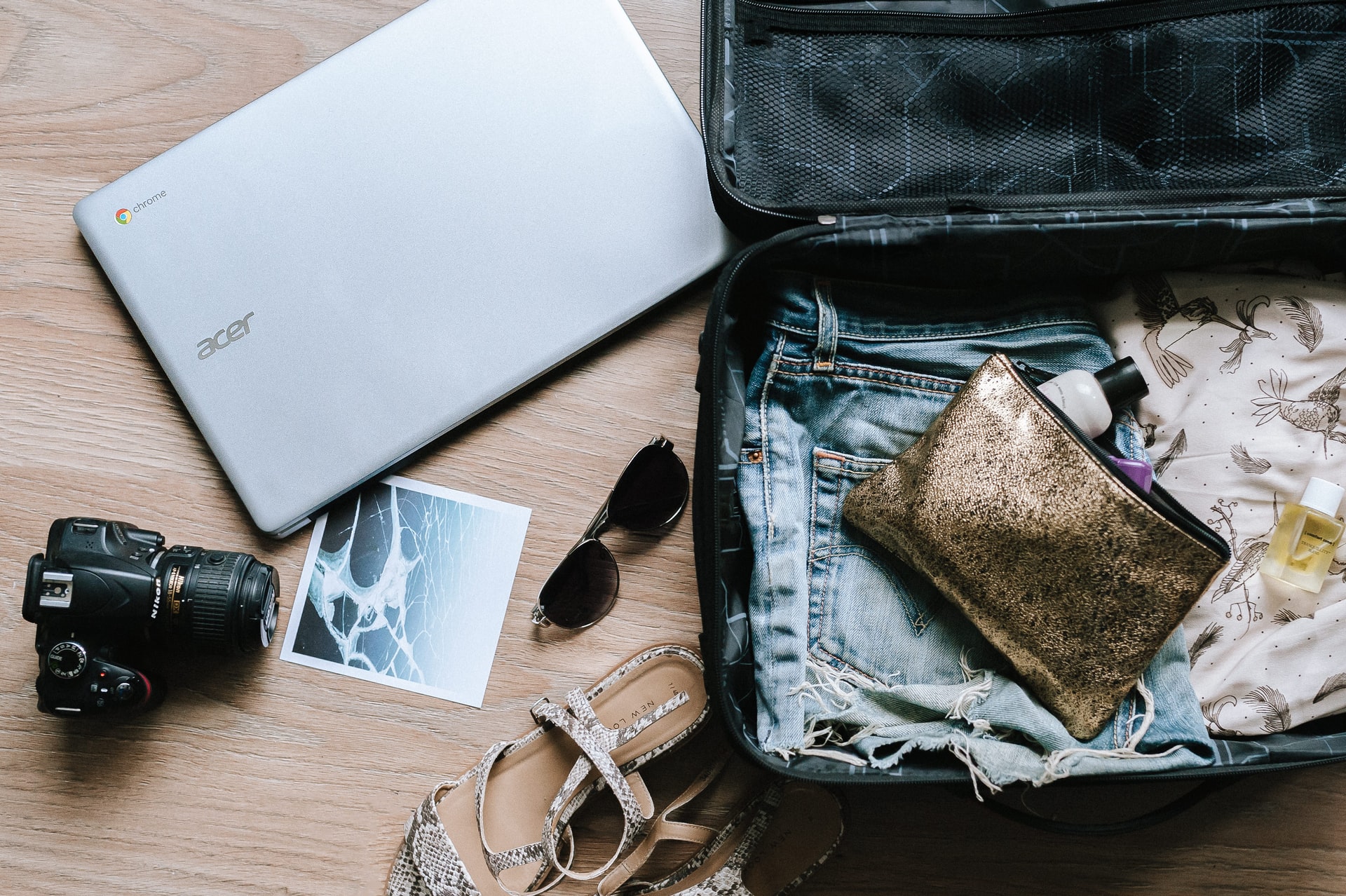 We are with you, here are the essential gadgets to get you covered before you start one. Globetrot untroubled!