A fireplace is one of the most visually accessible areas of a home. Nothing says welcome like a warm living room via a beautifully decorated fireplace. Enhance the curb appeal of your home by utilizing these secret fireplace decoration ideas. Between switching fireplace types, accessorizing, introducing different themes, there are many options to transform a fireplace.
The word 'fireplace' almost always creates an image of a square-shaped fireplace, big or small, on the far side of a living room. Modernization has changed this concept for the better. A huge step up is the introduction of the chic-looking frameless and linear fireplaces.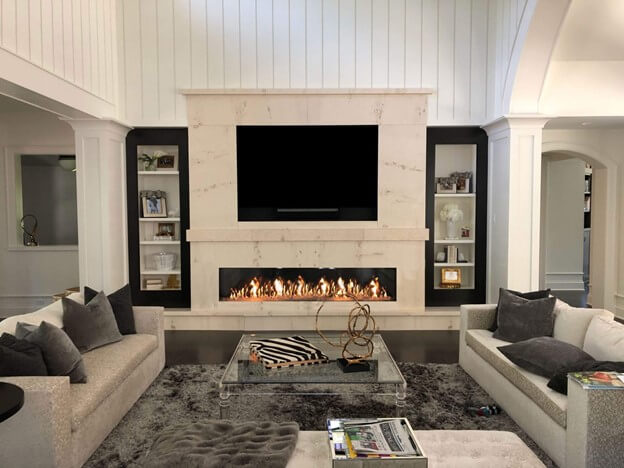 Acucraft Fireplace System has made excellent use of a frameless and linear fireplace in a dull and dark grey living room. The TV above is a nice touch, as no more fireplace decoration ideas are required to complete this setup.
Choose from wood, brick, or stone to give your fireplace your desired touch. If the conversion seems too pricey, there's always the option of stick tiles, which are also now available in heat-resistant forms.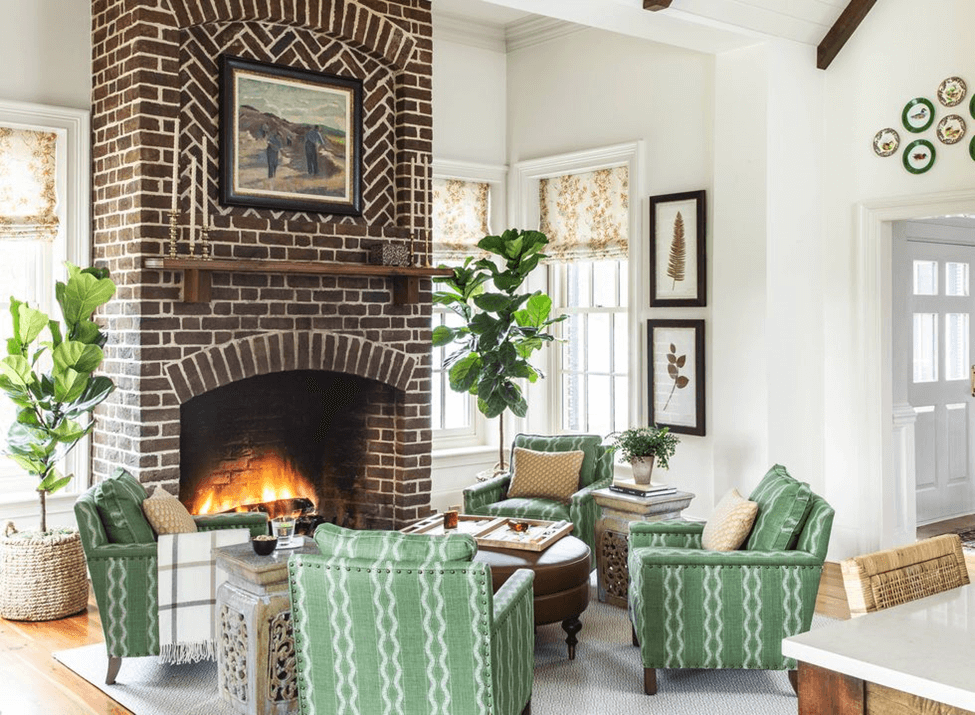 One of the practical fireplace decoration ideas is turning your brick to stone, or stone to brick or wood, and notice how it gives your fireplace an entirely new look.
Andrew Holland designed this brick fireplace. It's simple and elegant as the brick itself is the décor.
Updating your mantel or adding a new one has two-fold benefits, firstly, it's a perfect DIY project; secondly, mantels provide the best space for all types of accessories.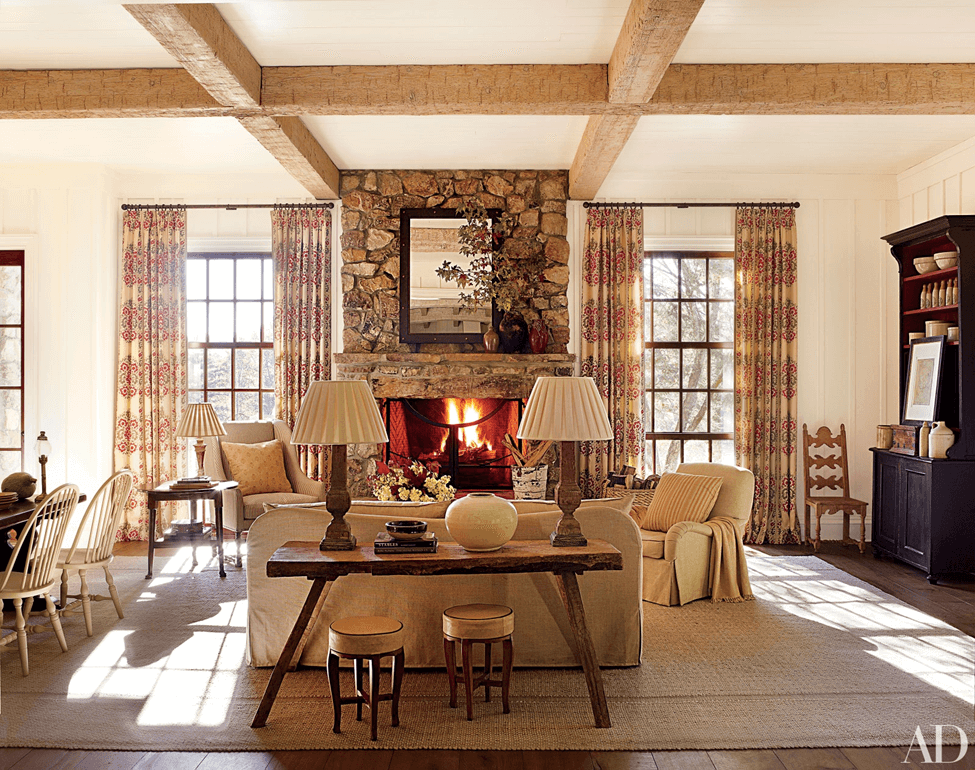 Designer Suzanne Kasler has used local stone for the fireplace, to give off vintage vibes. The mantel is a great dividend between the mirror and the fireplace, and a perfect spot for a plant or two.
Kick your decorations up a notch by adding mix-and-match items on either side of your fireplace. You can choose anything from accessories, photo frames, to books, plants, or even candles. Choose from mirrors, paintings, antiques, or even beautiful crockery like plates, to place above the fireplace.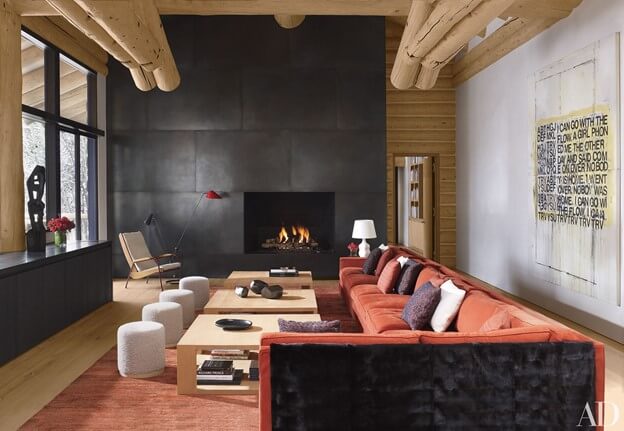 One of the best fireplace decoration ideas is to go with the ever-famous quote of Van der Rohe, 'Less is more'. Express your minimalist approach by keeping your fireplace simple, although you may paint the background in a defining color, like the use of blackened steel by
Atelier AM
in the above setting.
You can choose from the festive, traditional, modern, cabin, mirrored, antique, French, and hundreds of other themes. Choose your theme in keeping with the surroundings of the fireplace because getting an awkward living room back in coordination is a costly project.
A Scented Fireplace? Yes, Please!
You can use the fruit of your liking and use its peels. Pine cones, cinnamon sticks, dried herbs, applewood, etc. are also used to create a fragrance in the fireplace.
Adopt a combination of these fireplace decoration ideas. Set the mood in your living room by creating an ambiance with glimmering light and flavorful scents. Chill beside your brand-new-looking fireplace. Now and then, switch between accessories to get a new decoration.
This post contains affiliate links, which means we may receive a small commission, at no additional cost to you, if you make a purchase through these links.