By a day out to the underground resort, I am talking about the Guhantara Cave Resort. I have been there more than twice and it's a perfect family resort to hang out with. It has all the amenities, fun and adventure activities to fulfil your day's dream.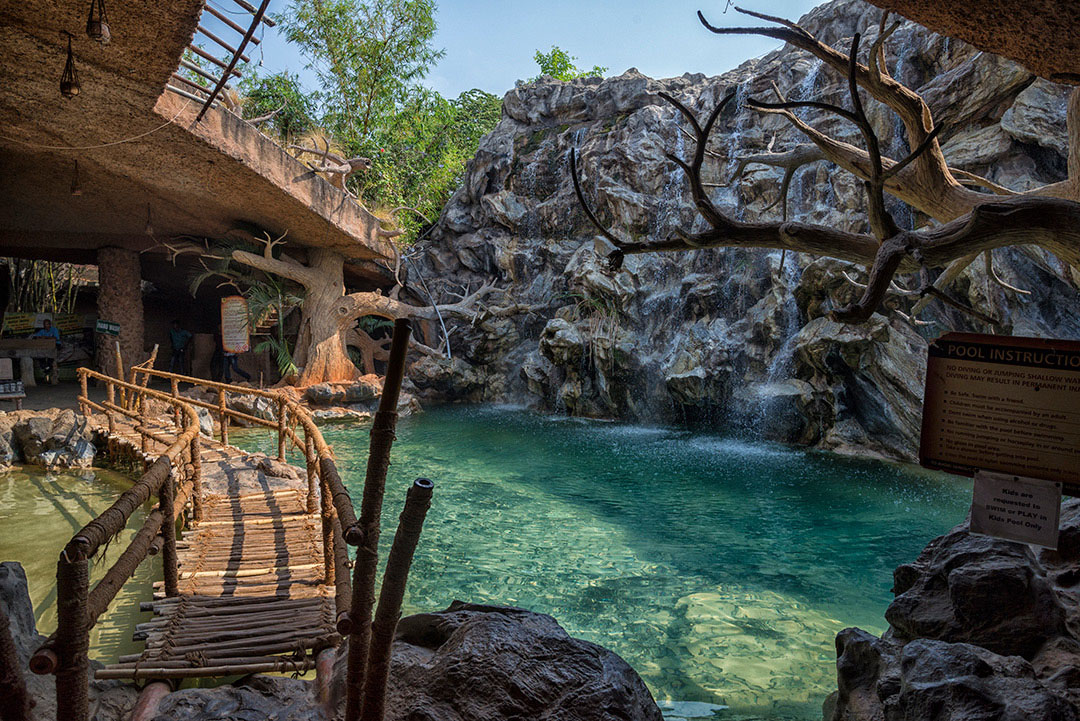 Guhantara Resort has been regarded as one of the best suited Places to Visit in and around Bangalore. It is a corporate destination too.
Guhantara Resort provides indoor activities like Carrom, Snooker, Board Games, Table Tennis and many more and outdoor activities like Swimming, Badminton, Cricket and much more to keep the kids busy. You also have few adventure activities like Zip Line, Horse Riding, Quad Bikes, Segway, Melt down and more.
The one who need to relax can also have that done by Ayurvedic and Fish Spa. You get the Guhantara Day Out options with or without breakfast. But it does come with Lunch Included with Tea Snacks. It starts with welcome drink and you can enjoy all the complimentary games, for few you have to pay. At Guhantara you can have access to dance floor, not just dance it is rain dance with loud music, and you can have a lot of fun there.
They have a natural pond and two other pools, so if one doesn't give you enough space then you are free to head on to the other pool. The pool in the centre give you an artificial look with rocky hills and water falling from the rocks, and you can get the feel of having fun below the water falls. They have a hilly landscape with greenery everywhere, well maintained and you can relax wherever you feel like enjoying the nature.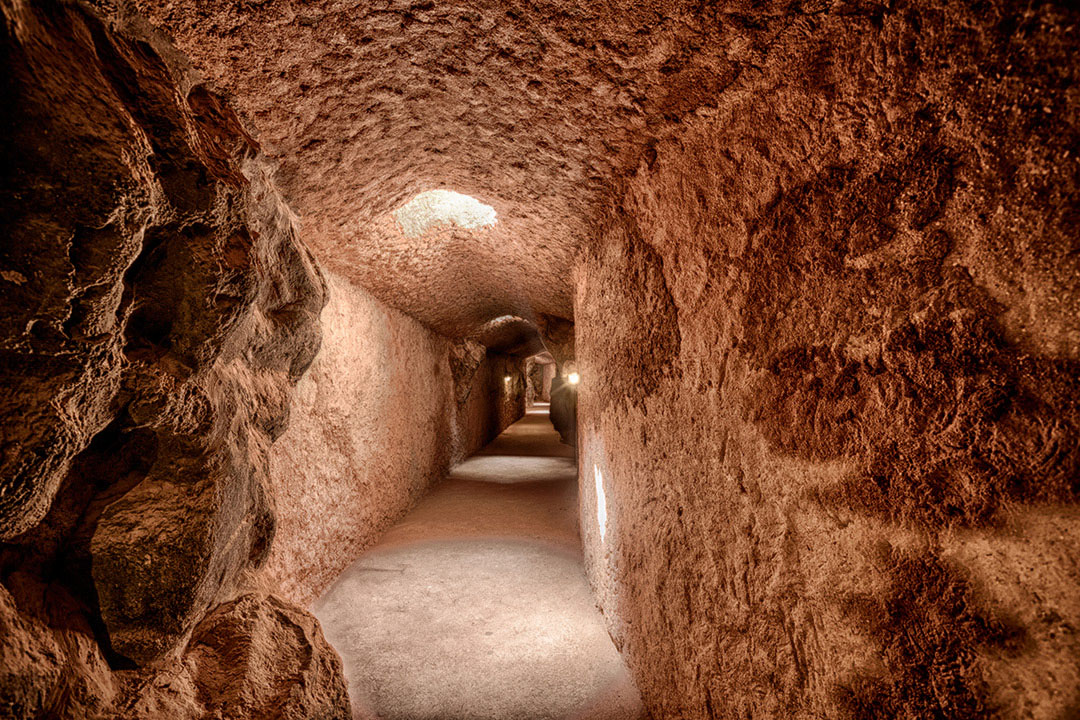 Guhantara Resort will give you enough reason to make you busy for the whole day and it worth the Day Out, if you are looking one in Bangalore. Bangalore is a place where you can never put a full stop to shopping and party. But every weekend cannot be same that is when we get to think about a day out with undisturbed escape to one of those beautiful resort. Only thing you need to know when it comes to Bangalore resorts is, if you are planning for guhantara resort stay or vacation, book in advance or you will not get one. If you are trying for a weekend stay and call them for a booking on Friday or even on Wednesday, there are chances you may miss. So always book in advance.  
So plan your next weekend or a Day Out to Guhantara Underground Resort to stay away from your work stress, and have loads of fun with your family.
Interested in historical site, Read about Hampi and experience the ancient ruins
Image Coutesy: guhantara.com