Located on the edge of the Thar Desert, Jodhpur was the capital of the erstwhile Marwar kingdom ruled by the Rathore family. It is also called the Blue City thanks to the blue houses that dot the city's landscape. Jodhpur is rich in culture and history and has several monuments – especially forts – that represent its heritage.
Here are seven forts you must visit if you wish to explore the rich legacy of the city: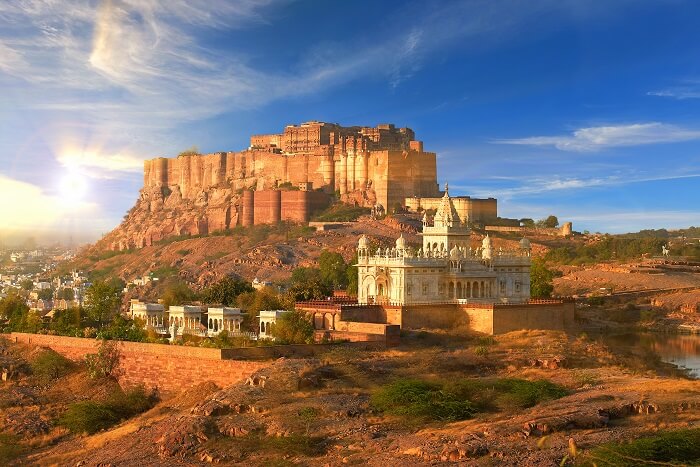 Mehrangarh Fort
Literally meaning 'fort of the sun', Mehrangarh is one of the largest forts in Rajasthan and in India. Built by Rao Jodha in the 15th century, it is a colossal structure that can intimidate the toughest of enemies. Mehrangarh Fort sits 400 feet above Jodhpur, making it an ideal vantage point to observe the city in all its glory.
Visiting hours: 9 am to 5 pm
Entry fee (museum): Domestic visitors – Rs 100; foreign visitors – Rs 600
Umaid Bhawan Palace
The construction of the grand palace, which is still home to the royal family of Jodhpur, was completed in 1943. It was the last palace to be built before India's independence. While it might seem an ostentatious show of riches, the palace was commissioned by Maharaja Umaid Singh to provide employment to farmers who needed work to survive a terrible famine.
Visiting hours: 10 am to 4:30 pm
Entry fee: Domestic visitors – Rs 30; foreign visitors – Rs 100
Jaswant Thada
Jaswant Thada is a cenotaph built by Maharaja Sardar Singh in the memory of his father. The monument is famous for its elaborate marble work that emits a warm glow when the sun's rays fall on its surface. In the vicinity, one can also visit the royal crematorium and other cenotaphs where Maharajas of Jodhpur have been depicted in beautiful portraits.
Visiting hours: 9 am to 5 pm
Entry fee: Domestic visitors – Rs 15; foreign visitors – Rs 30
Rai Ka Bag Palace
This palace was a favourite haunt of King Jaswant Singh II, the muse of Jaswant Thada. It was built by the wife of his namesake Maharaja Jaswant Singh I, Hadiji. The octagonal palace has since been converted into an income tax office.
Visiting hours: Open 24×7
Entry fee: Free entry to all visitors
Balsamand Lake Palace
Balsamand Lake Palace, also known as Jodhpur Palace, was created as a summer getaway for the royal family. It is the perfect place to admire the grandeur of Rajputana architecture. Like several other forts around Rajasthan, this too has been converted into a luxury heritage hotel that combines a vintage feel with modern amenities.
Visiting hours: Sunrise to sunset
Entry fee: The lake can be accessed free of cost. However, there have been reports of the gardens being closed to the general public as it is privately owned by the hotel.
Mandore Fort
The foremost abode of the Rathore clan, Mandore's splendid palaces and gardens now lie abandoned and unattended. You only need one look to envision the splendour of the area with its lush green gardens, ancient temples, and intricate carvings. The Rathores shifted their capital to the Jodhpur fort of Mehrangarh for safety reasons but it is a mystery why Mandore fort has been abandoned.
Visiting hours: 8 am to 8 pm
Entry fee (museum): Rs 50 per person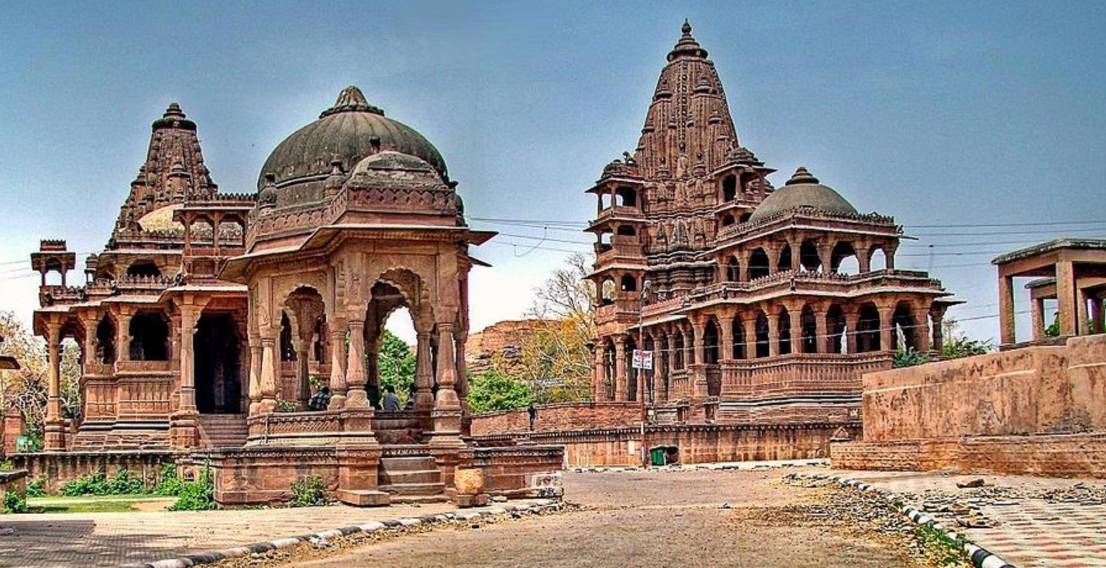 Rohet Fort
Located an hour away from Jodhpur, Rohet Fort was the residence of Rohet's rulers. It was conferred as a reward to Thakur Dalpat Singh I for his brave performance during the rule of the Rathore clan. Similar to Balsamand Lake Palace, Rohet Fort has been converted into a heritage hotel. However, it remains a popular tourist spot and you can combine it with the village safari in Rohet for the perfect excursion on a family vacation.
Visiting hours: Open 24×7
Entry fee: There is no entry charge, but it is recommended to book a one-day tour package from Jodhpur; the cost will vary depending on the service provider.
Jodhpur is the perfect blend of traditional and modern culture and you can explore all this and much more while in the city. The best way to enjoy your holiday is to book a stay at the Club Mahindra affiliate resort in Jodhpur, Rajasthan. The resort has spacious and comfortable rooms with the finest of amenities and an in-house restaurant where you can enjoy a variety of dishes from the local cuisine.
Don't believe us? Check out the Club Mahindra reviews online and you will get to know why it is truly the best way to experience Jodhpur!