Greece, a land steeped in ancient history and surrounded by stunning natural beauty, offers travelers a myriad of captivating destinations. From the iconic whitewashed buildings of Santorini to the historical wonders of Athens, the vibrant nightlife of Mykonos to the diverse landscapes of Crete and Rhodes, Greece is a treasure trove of experiences waiting to be discovered. In this blog, we'll embark on a virtual journey through these top destinations, providing you with travel tips, must-see attractions, and insights from the locals that will make your Greek adventure truly unforgettable.
Santorini: A Paradise of Aegean Charm
Santorini, often hailed as one of the most romantic getaways in the world, is renowned for its breathtaking sunsets, crystal-clear waters, and iconic blue-domed churches. Stay in a luxurious cave house overlooking the caldera for an unparalleled experience. Don't miss a visit to Oia for sunset views that will leave you awe-struck. While exploring, savor local delicacies like fava, tomato keftedes, and the sweet Vinsanto wine. Locals recommend straying off the beaten path to discover hidden gems away from the crowds.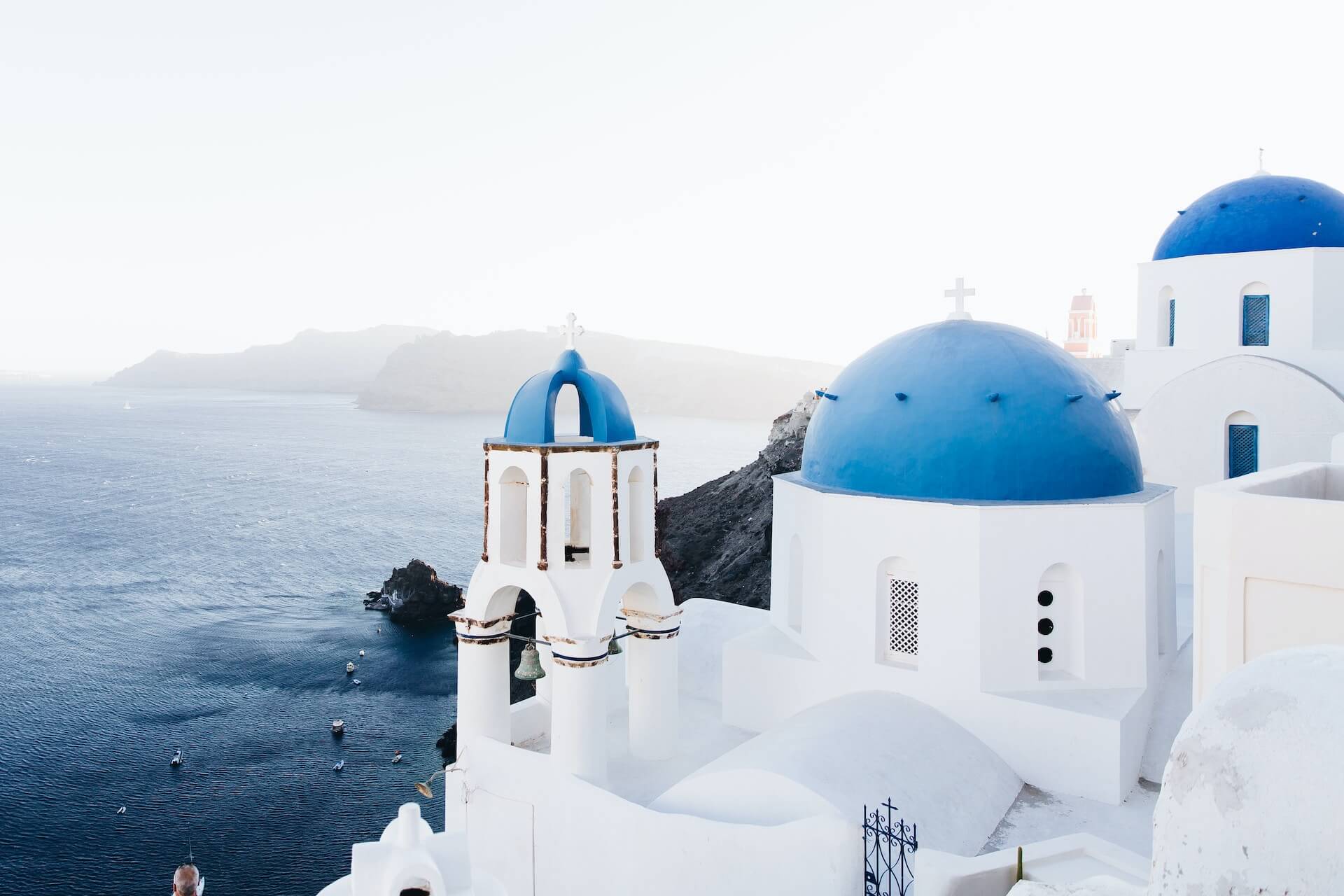 Athens: Where History Comes Alive
The heart of Greece's ancient past, Athens seamlessly blends historical marvels with a modern urban vibe. The Acropolis, crowned by the Parthenon, is a must-visit. Dive into Greek history at the National Archaeological Museum. For a taste of local life, explore the Plaka neighborhood's narrow streets, filled with tavernas and souvenir shops. Locals advise trying souvlaki and bougatsa from street vendors and engaging in conversations with passionate Athenians to truly understand their city's spirit.
Mykonos: A Playground of Luxury and Fun
Mykonos is Greece's party paradise, where cosmopolitan nightlife and stunning beaches collide. Dance the night away in beachside clubs and rejuvenate on the white sands of Psarou or Paradise Beach. While famous for its nightlife, Mykonos also boasts a quieter side, with charming windmills and the picturesque Little Venice area. Locals suggest taking a day trip to Delos to explore ancient ruins and escape the hustle for a while.
Crete: Diverse Landscapes and Rich Culture
The largest Greek island, Crete offers a diverse range of experiences. Explore the vibrant city of Chania with its Venetian harbor and narrow alleys. Immerse yourself in history at the Palace of Knossos, a center of the ancient Minoan civilization. Hike the Samaria Gorge for breathtaking natural beauty, and indulge in Cretan cuisine, known for its fresh ingredients and healthy Mediterranean flavors. Locals emphasize taking time to connect with the warm-hearted people and participating in traditional feasts to experience Cretan hospitality.
Rhodes: Where Medieval Beauty Meets Beach Bliss
Rhodes boasts a unique blend of medieval architecture and stunning beaches. Wander through the cobbled streets of Rhodes Old Town, a UNESCO World Heritage site. Explore the Palace of the Grand Master and the Street of the Knights. For a sun-soaked retreat, head to Lindos and climb to its ancient Acropolis. Locals recommend exploring the island's quaint villages and enjoying local seafood dishes by the sea.
Greece's top destinations offer a tapestry of experiences that cater to every traveler's dream. Whether you're seeking romance, history, parties, natural beauty, or cultural immersion, Greece has it all. Remember to embrace the local lifestyle, connect with the friendly locals, and immerse yourself in the rich tapestry of Greek culture. Your journey through these breathtaking destinations is bound to be a lifelong memory. So, pack your bags, set your course, and let the beauty of Greece unfold before your eyes.

Please let us know if you found this post useful and what you are looking for through comments, we would love to help you out in that..
This post contains affiliate links, which means we may receive a small commission, at no additional cost to you, if you make a purchase through these links.