Disney World is undoubtedly a dream destination for many families and individuals, but it's also known for being a pricey vacation spot. However, with a little bit of planning and some smart strategies, you can experience the magic of Disney World without breaking the bank. Here are few practical tips on how to plan a trip to Disney World on a budget.
Choose the Right Time to Visit
 Timing your trip to Disney World can significantly impact your budget. Avoid peak seasons, such as school holidays and major holidays like Christmas, as prices tend to be higher and the parks are more crowded.
Consider visiting during off-peak seasons like late January, February, or September when you can find better deals on accommodations and airfare.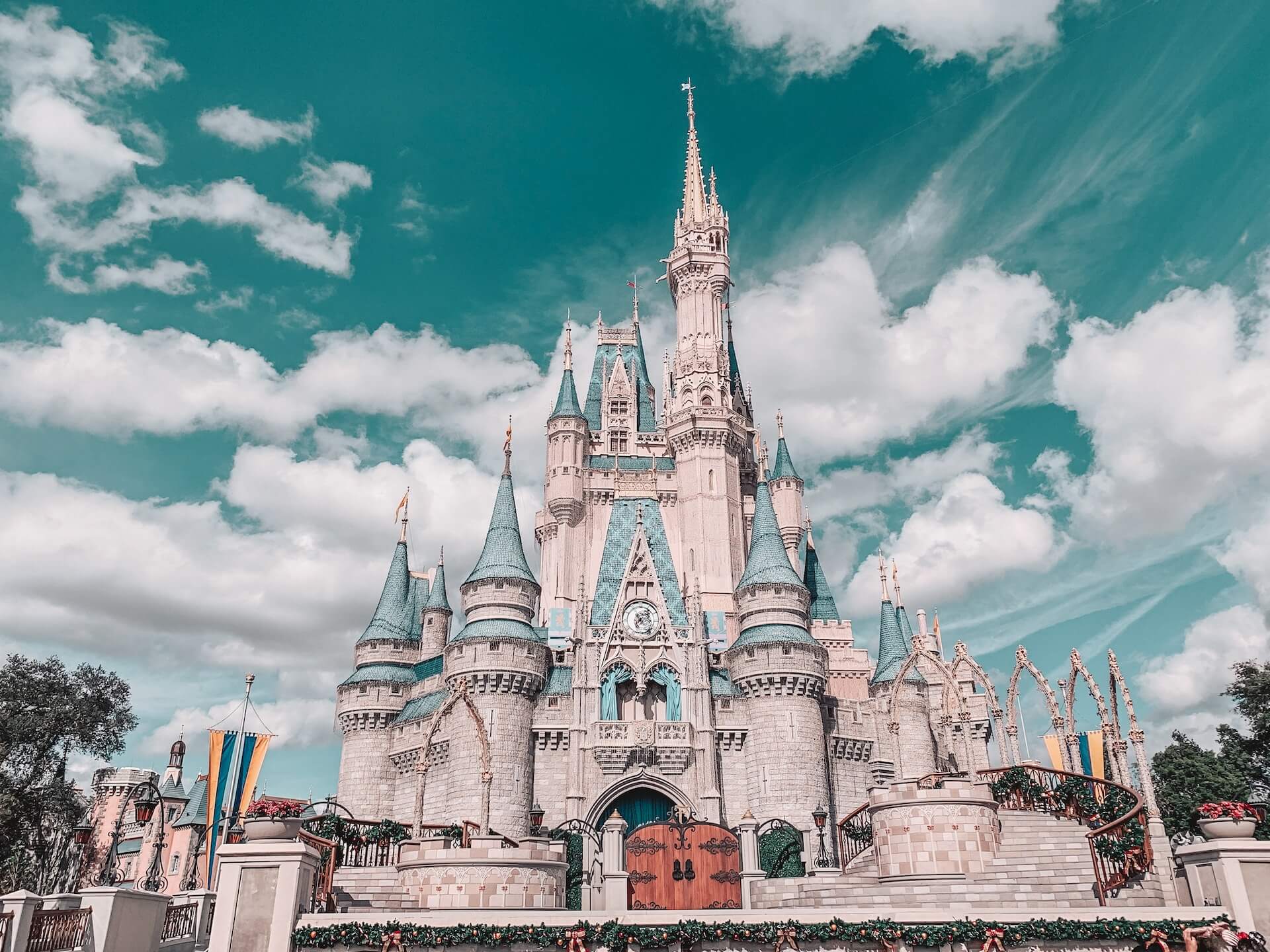 Off-Peak Seasons (Late January to February, September to early November): Visiting during these periods offers lower crowd levels, shorter wait times for attractions, and better availability of dining and accommodation options. The weather is generally mild, with cooler temperatures in the early months and pleasant temperatures in the fall. However, note that some attractions or refurbishments may occur during off-peak seasons.
Weekdays (Non-Holiday Periods): If possible, consider visiting Disney World on weekdays outside of major holidays. Weekdays typically have fewer visitors compared to weekends, making it easier to navigate the parks, experience attractions, and secure dining reservations. You can maximize your time and enjoy a more relaxed atmosphere.
Special Events Seasons: Disney World hosts various special events throughout the year, such as the Epcot International Flower & Garden Festival and the Epcot International Food & Wine Festival. These events offer unique experiences, additional entertainment, and themed food and beverage offerings. Visiting during these seasons can add an extra layer of enjoyment to your trip.
Holiday Seasons: Although holiday periods can be busy, they offer unique decorations, entertainment, and seasonal experiences that create a magical atmosphere. The parks are adorned with festive lights, special shows, and parades, such as Mickey's Very Merry Christmas Party and the Epcot International Festival of the Holidays. Keep in mind that crowds can be higher during these periods.
Plan and Book in Advance:
Planning ahead is crucial for saving money on your Disney World trip. Start by setting a budget and deciding how many days you want to spend at the parks. Then, book your accommodations, flights, and park tickets well in advance to take advantage of early bird discounts and promotional offers.
For Disney World Offers and Deals visit their Special Offer Page.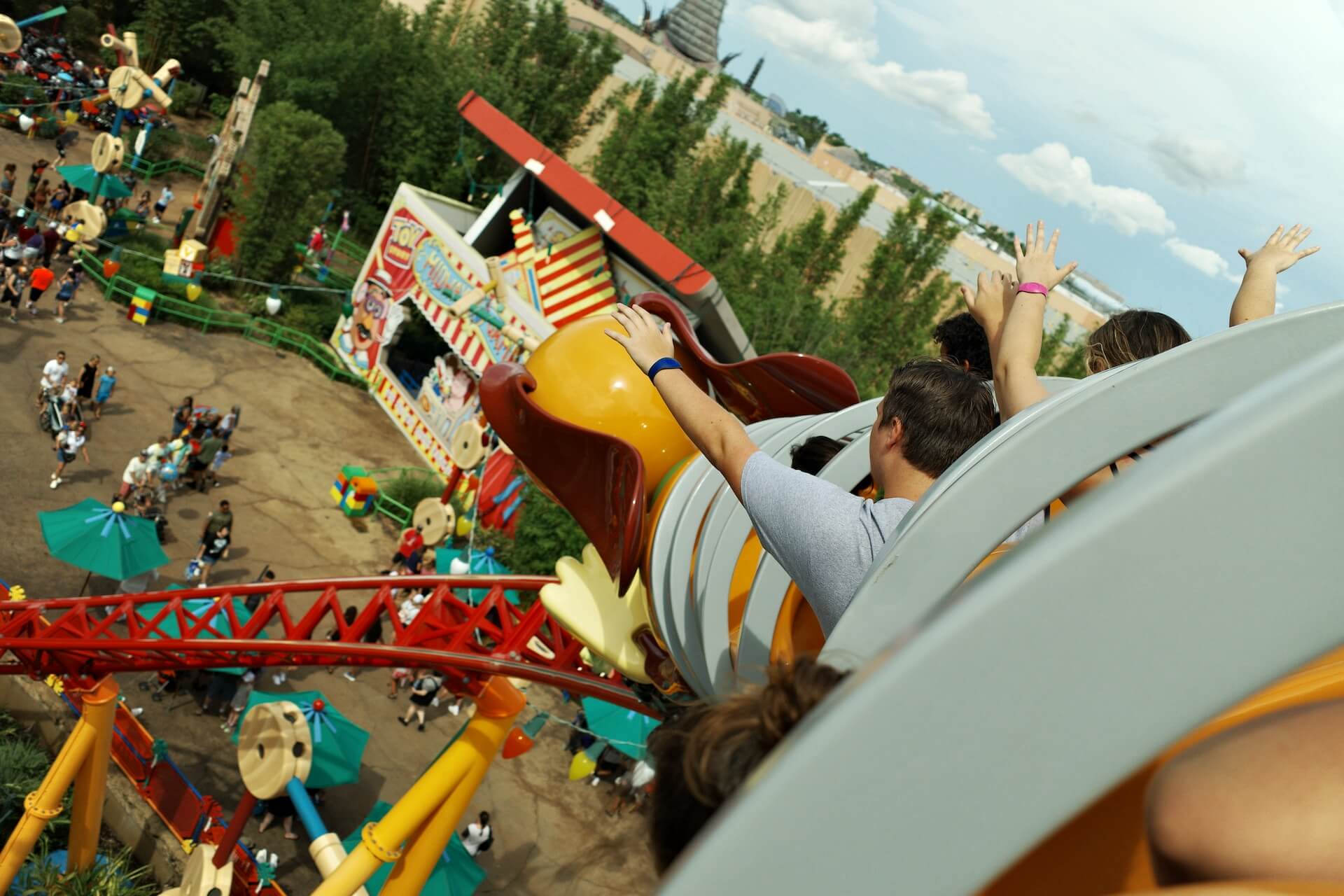 Stay at a Budget-Friendly Accommodation:
Disney World offers a range of accommodation options, from luxury resorts to budget-friendly hotels and vacation rentals. Consider staying outside the Disney resort area in nearby hotels or vacation rentals to save on accommodation costs. Many of these options offer complimentary shuttle services to the parks, reducing transportation expenses.
Few Accommodations Outside the Park includes:
Bonnet Creek Resort Area: Located adjacent to Disney World, this area features several well-known hotel chains, including Hilton, Wyndham, and Waldorf Astoria. Many of these hotels offer shuttles to the Disney parks and provide a comfortable stay.
Lake Buena Vista: Situated just outside the park's entrance, Lake Buena Vista offers numerous hotels and resorts suitable for different budgets. Some popular options include Best Western Lake Buena Vista, Holiday Inn Orlando, and B Resort & Spa.
Kissimmee: Located a short drive away from Disney World, Kissimmee offers a range of accommodation choices, including hotels, resorts, vacation rentals, and extended-stay properties. It's a popular area for budget-friendly options and family-friendly resorts.
Celebration: A charming community developed by the Walt Disney Company, Celebration offers a unique experience with a small-town atmosphere. It features boutique hotels like Celebration Hotel and Bohemian Hotel Celebration, providing a more intimate and upscale stay.
Opt for Value or Moderate Dining Options:
While Disney World is known for its delectable dining experiences, eating at the park's high-end restaurants can quickly drain your budget. Instead, explore the value or moderate dining options within the parks. Quick-service restaurants offer affordable and tasty meals, and you can still enjoy character dining experiences without the hefty price tag by choosing breakfast or lunch instead of dinner.
Here are three budget-friendly dining options inside Disney World:
Cosmic Ray's Starlight Café (Magic Kingdom): Located in Tomorrowland, Cosmic Ray's Starlight Café is a quick-service restaurant offering a diverse menu at affordable prices. Enjoy options like burgers, chicken, sandwiches, salads, and more. They also have a toppings bar where you can customize your meal. It's a great spot for a quick and satisfying meal without breaking the bank.
Sunshine Seasons (Epcot): Found in The Land pavilion at Epcot, Sunshine Seasons is a popular food court-style dining option. With a variety of stations offering Asian cuisine, sandwiches, salads, and bakery items, there's something to suit everyone's taste. The prices are reasonable, and the food is fresh and flavorful. It's a great place to refuel while exploring Epcot.
ABC Commissary (Disney's Hollywood Studios): Situated in Disney's Hollywood Studios, ABC Commissary is a quick-service restaurant with a spacious and relaxed atmosphere. It offers a range of affordable options like burgers, salads, sandwiches, and more. The menu includes both American and international flavors, making it a versatile choice for different palates.
Remember, menus and prices are subject to change, so it's always a good idea to check the official Disney World website or mobile app for the most up-to-date information on dining options and prices. Additionally, consider making dining reservations in advance to secure your preferred dining times and avoid long waits.
Perfect size for kids to snack or take traveling. 
Goldfish Crackers Big Smiles Variety Pack with Cheddar, Colors, and Pretzels, Snack Packs, 30 Ct
Pack Your Own Snacks and Water:
Disney World allows visitors to bring their own food and beverages into the parks. Take advantage of this by packing snacks, water bottles, and refillable water containers to keep you hydrated and fuelled throughout the day. This simple step can save you a significant amount of money on pricey park snacks and beverages.
Made of food-grade platinum silicone, APPROVED to ensure safe drinking and odorless. 
The travel water bottle designed with silicone seal ring to prevent leakage. Wide mouth design makes collapsible water bottles easier to clean the interior or add ice, lemons into it. 
Use Disney Transportation: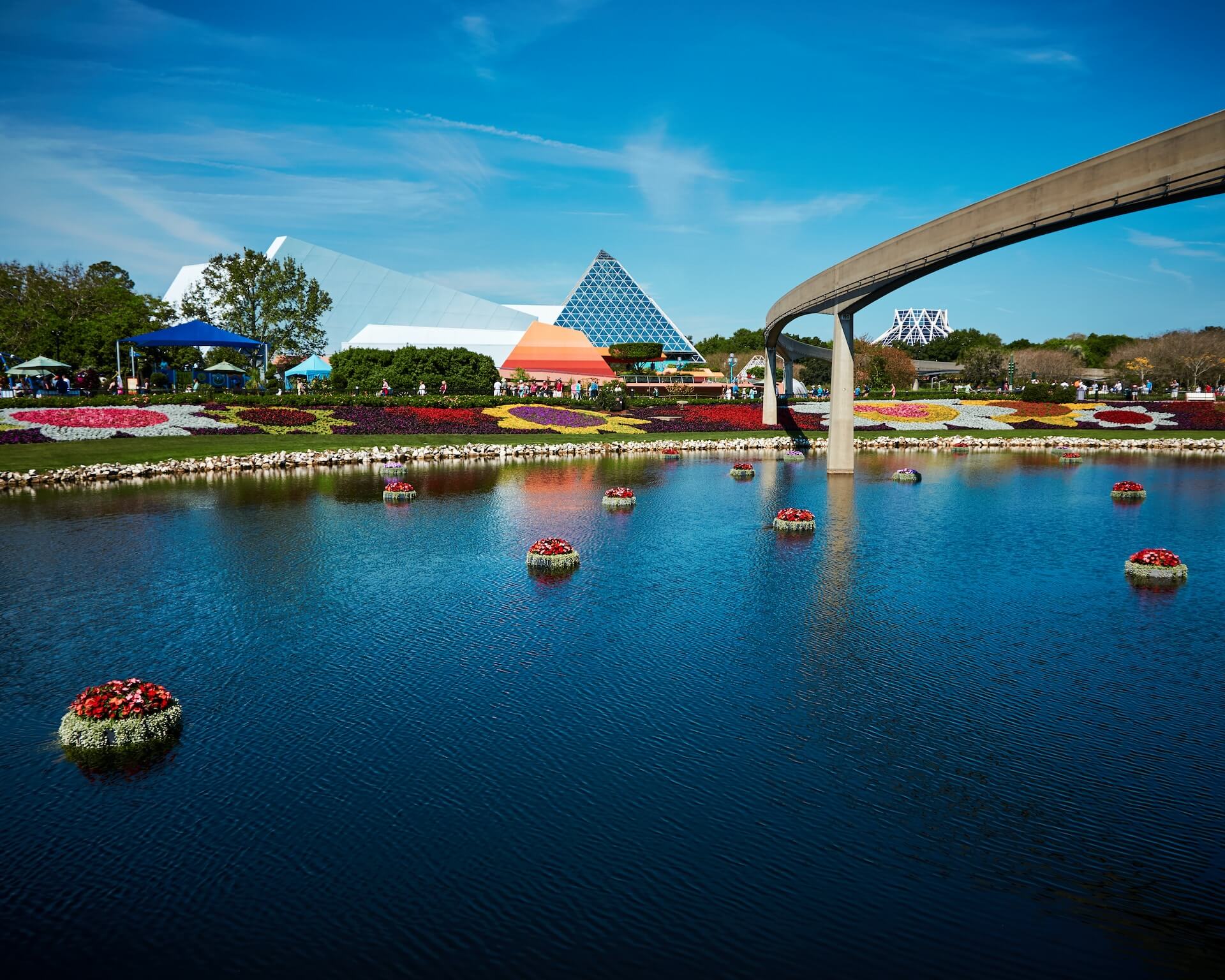 Disney World offers complimentary transportation services for guests staying at their resort hotels. Take advantage of these services to avoid rental car expenses and parking fees. Utilize buses, monorails, and boats to navigate between parks, resorts, and other Disney destinations.
Research and Utilize Discounted Tickets and Packages:
Take the time to research various ticket options and packages to find the best deals. Disney periodically offers special discounts or promotions on tickets, especially for multi-day visits. Additionally, consider purchasing tickets from authorized resellers or through reputable travel websites for potential savings.
Get your tickets from Disney World authorized website.
To view or make changes to tickets you've already purchased, visit My Plans.
Special tickets and prices may be available for Florida Residents by Sign In to this page.
If you are looking for special events, then get it from here that have annual pass and other options.
Prioritize Must-Do Attractions:
With so much to see and do at Disney World, it's essential to prioritize your must-do attractions. Plan your park days strategically, focusing on the attractions, shows, and experiences that are most important to you and your family. This way, you won't feel pressured to do everything and can maximize your time and enjoyment without spending excessively.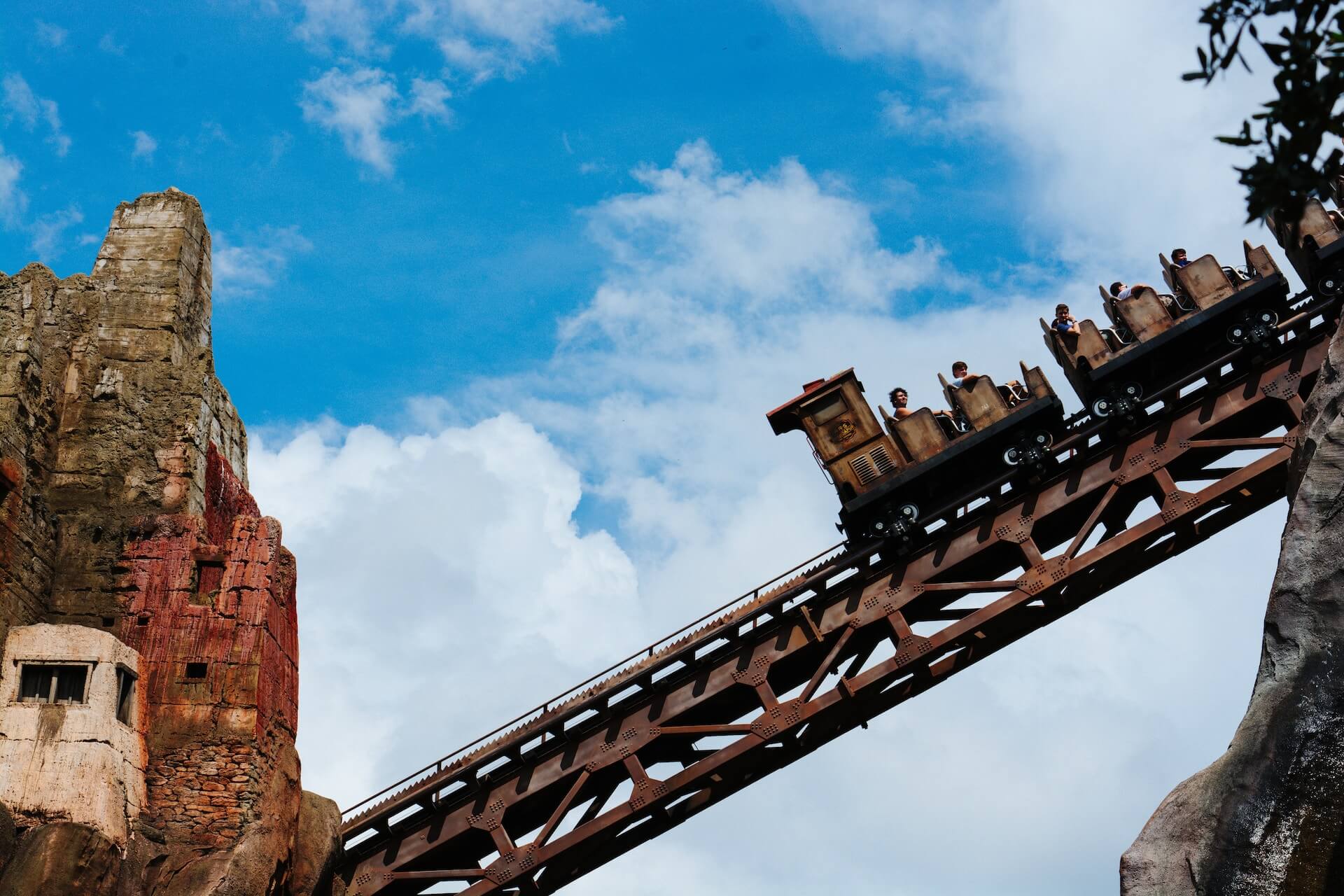 Here are five must-visit attractions in Disney World along with brief explanations of why they are worth experiencing:
Magic Kingdom Park: The iconic flagship park of Disney World, Magic Kingdom is a must-visit for its enchanting atmosphere, classic attractions like Pirates of the Caribbean and Space Mountain, and the spectacular fireworks show, Happily Ever After.
Epcot: Known for its celebration of human achievement, international culture, and technological innovation, Epcot offers a unique blend of educational experiences and entertaining attractions. Don't miss the iconic Spaceship Earth, thrilling Test Track, and the World Showcase with its diverse cuisine and immersive pavilions.
Disney's Animal Kingdom: As a combination of a theme park and a zoological experience, Disney's Animal Kingdom showcases the wonders of the animal kingdom in a beautifully designed setting. Explore the breathtaking Pandora – The World of Avatar, go on an exciting safari in the Kilimanjaro Safaris, and enjoy the thrilling Expedition Everest roller coaster.
Disney's Hollywood Studios: A celebration of Hollywood and the magic of movies, Disney's Hollywood Studios is home to attractions like Star Wars: Galaxy's Edge, where you can pilot the Millennium Falcon and join an epic battle, as well as the Tower of Terror and the immersive Toy Story Land.
Disney's Blizzard Beach Water Park: If you're looking to cool off and have some fun in the water, Disney's Blizzard Beach Water Park is a fantastic choice. With its thrilling water slides, lazy rivers, and wave pools, it offers a refreshing break from the theme parks and is perfect for families and thrill-seekers alike.
You can check out these as a priority: Soarin' Around the World (Epcot), Haunted Mansion (Magic Kingdom), Kilimanjaro Safaris (Disney's Animal Kingdom), Toy Story Mania! (Disney's Hollywood Studios), Pirates of the Caribbean (Magic Kingdom)
A trip to Disney World doesn't have to put a strain on your wallet. By following these budget-friendly tips and strategies, you can plan a memorable and enchanting vacation to the most magical place on Earth without breaking the bank. Remember, it's the experiences and moments shared with loved ones that truly make a Disney World trip special, and with proper planning, you can create those memories without sacrificing your financial peace of mind.

Please let us know if you found this post useful and what you are looking for through comments, we would love to help you out in that..
This post contains affiliate links, which means we may receive a small commission, at no additional cost to you, if you make a purchase through these links.