Welcome to Myrtle Beach, the jewel of the South Carolina coast and a paradise for beach lovers and vacationers alike. With its pristine shoreline, thrilling attractions, and vibrant entertainment scene, Myrtle Beach has earned its reputation as a top destination for unforgettable getaways. Here are the delights of this coastal haven, highlighting its scenic beauty, engaging activities, and family-friendly atmosphere.
Myrtle Beach boasts 60 miles of sun-kissed sandy beaches, perfect for leisurely strolls, building sandcastles, or simply basking in the warm rays. Whether you're an avid beachcomber or a water enthusiast, the beachfront offers endless opportunities for relaxation and excitement. From beachfront resorts to cozy beach houses, accommodation options cater to every taste and budget, allowing you to wake up to the soothing sounds of the ocean.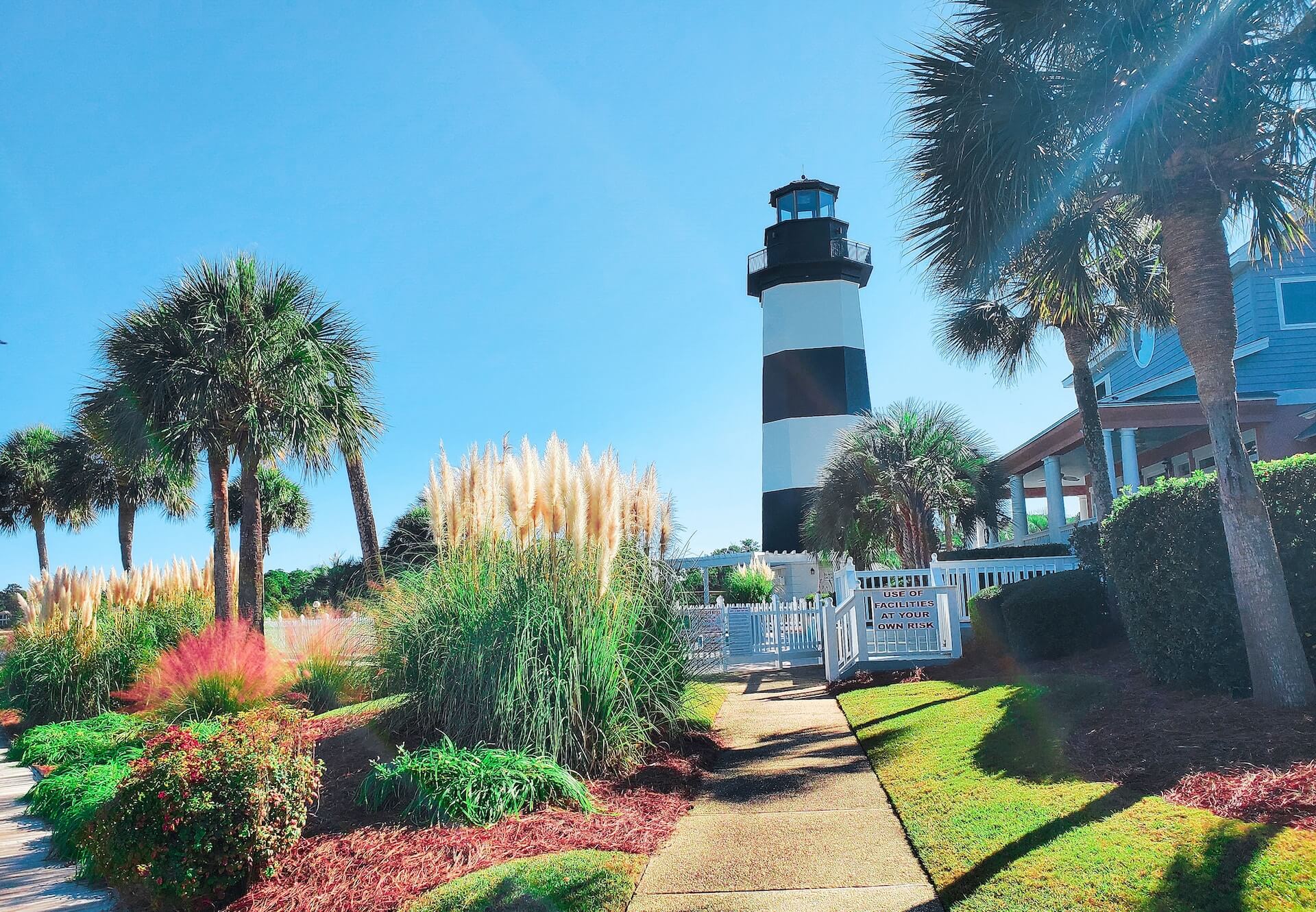 Beyond the beach, Myrtle Beach offers a wide array of coastal adventures to suit any adventurer's spirit. Embark on a thrilling jet ski ride, take a peaceful kayak trip along the Intracoastal Waterway, or try your hand at paddleboarding as you explore the picturesque marshlands. For those who seek a more adrenaline-pumping experience, parasailing high above the Atlantic Ocean provides breathtaking views and an unforgettable rush.
Myrtle Beach is a mecca for families, ensuring that children and adults alike create cherished memories together. Family-friendly attractions abound, including amusement parks, mini-golf courses, and water parks that promise endless laughter and excitement. The Myrtle Beach Boardwalk and Promenade offer a perfect setting for leisurely strolls, lively entertainment, and a variety of dining options that cater to every palate.
Entertainment Extravaganza
When the sun sets, Myrtle Beach comes alive with an entertainment extravaganza that will captivate visitors of all ages. Broadway at the Beach, a sprawling entertainment complex, features a diverse range of shops, restaurants, and attractions, including Ripley's Aquarium, WonderWorks, and live theaters showcasing mesmerizing performances. Additionally, visitors can enjoy various live shows, from mesmerizing magic acts to dazzling musical performances.
Myrtle Beach's culinary scene is a delightful fusion of Southern flavors and coastal influences. Indulge in freshly caught seafood, from succulent shrimp to delectable crab legs, at the numerous waterfront restaurants. For those craving international cuisine, Myrtle Beach offers a wide array of dining options, from Italian trattorias to Asian fusion eateries. Don't forget to treat yourself to some delicious Southern barbecue and homestyle dishes during your stay.
Please visit City of Myrtle Beach to know about the Beach conditions and laws.
3 Best Myrtle Beach Hotels or Resorts
Oceanfront Oasis: The Seaside Serenity Resort
The Seaside Serenity Resort stands out among the best hotels in Myrtle Beach for its unbeatable oceanfront location. Nestled along the pristine shoreline, this resort offers breathtaking views of the Atlantic Ocean from every room. Wake up to the soothing sound of waves, take a leisurely stroll on the sandy beach, or enjoy a romantic dinner with a sunset backdrop at their oceanfront restaurant. The Seaside Serenity Resort ensures an unforgettable beachfront experience, allowing you to immerse yourself in the natural beauty of Myrtle Beach.
Private Beach Cabanas
For an extra touch of luxury and exclusivity, The Seaside Serenity Resort provides private beach cabanas for its guests. Relax in comfort and style as you unwind in your own personal oasis on the beach, complete with comfortable seating, shade, and beachside service. These private cabanas elevate your beach experience, making it a perfect spot to read a book, enjoy a refreshing drink, or simply soak up the sun in peace.
Family Fun Retreat: Coastal Adventures Lodge
The Coastal Adventures Lodge is a top choice for families seeking an action-packed vacation in Myrtle Beach. This hotel offers a wide range of family-friendly activities and amenities that guarantee a memorable stay for all ages. From an on-site water park with thrilling slides and splash pads to a dedicated kids' club offering supervised activities, your little ones will be entertained throughout your stay. And the best part? The Coastal Adventures Lodge is just a short walk away from the beach, making it convenient for endless sandcastle building and water play.
Indoor Skydiving Center
One of the highlights of Coastal Adventures Lodge is its state-of-the-art indoor skydiving center. Experience the thrill of skydiving without jumping from an airplane as powerful vertical wind tunnels lift you off the ground, creating an exhilarating sensation of freefall. Suitable for both kids and adults, this unique activity guarantees an unforgettable adventure for the whole family.
Luxurious Escape: The Grand Palms Spa & Resort
For travelers seeking a lavish and pampering retreat, The Grand Palms Spa & Resort is the epitome of luxury in Myrtle Beach. This elegant resort offers an array of high-end amenities and services designed to indulge and rejuvenate its guests. The on-site spa provides a range of world-class treatments, from relaxing massages to invigorating facials, ensuring a tranquil escape from the stresses of daily life. The resort's upscale dining options and sophisticated cocktail bars complete the experience, making it a haven of opulence along the coast.
Rooftop Infinity Pool
The Grand Palms Spa & Resort boasts a breathtaking rooftop infinity pool, offering panoramic views of Myrtle Beach's skyline and the sparkling ocean beyond. Take a dip in the tranquil waters or lounge on a comfortable sunbed while sipping on refreshing cocktails served poolside. The rooftop infinity pool provides an exclusive and romantic setting, perfect for couples looking to unwind in style and enjoy the ultimate luxury experience during their stay.
Things to do in Myrtle Beach South Carolina
Relax on the sun-kissed sandy beaches.
Explore the Myrtle Beach Boardwalk and Promenade.
Enjoy thrilling water sports like jet skiing and parasailing.
Visit amusement parks and mini-golf courses for family fun.
Discover marine life at Ripley's Aquarium.
Catch live shows and entertainment at Broadway at the Beach.
Indulge in fresh seafood and diverse dining options.
Embark on a scenic kayak trip along the Intracoastal Waterway.
Shop at unique boutiques and outlet malls.
Experience the excitement of indoor skydiving.
3 Best Airbnb Stays at Myrtle Beach South Carolina
Myrtle Beach, with its sun-drenched beaches, thrilling adventures, family-friendly attractions, and lively entertainment, promises an idyllic vacation that will leave you yearning for more. Whether you're seeking a romantic getaway, a family bonding experience, or a fun-filled adventure with friends, Myrtle Beach will exceed your expectations and provide cherished memories to last a lifetime. So, pack your bags, embrace the coastal charm, and let Myrtle Beach weave its magic on you.

Please let us know if you found this post useful and what you are looking for through comments, we would love to help you out in that..
This post contains affiliate links, which means we may receive a small commission, at no additional cost to you, if you make a purchase through these links.