Are you looking for eco-friendly shopping options? Look no further than Target! With a wide selection of green brands, you can find sustainable and affordable options for every area of your life. From clothing to cleaning supplies, Target has the perfect eco-friendly products for you. In this blog post, we will explore five of the best Target brands for eco-friendly shoppers, so you can make informed decisions when it comes to buying green products.
Read on to discover the four best Target brands for eco-friendly shoppers!
To better understand the success of these owned brands and Target's sustainable products, Target is dedicated to creating approaches and frameworks to assess what defines a "more sustainable product" across its range.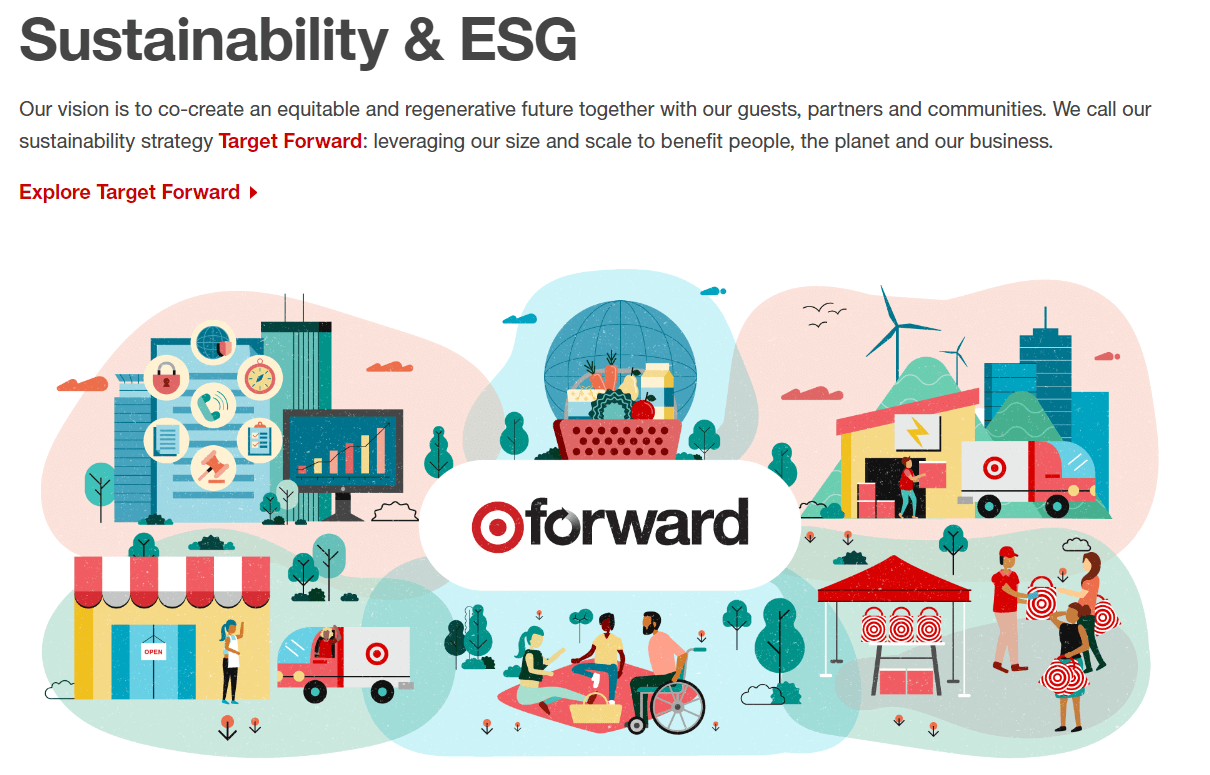 Universal Thread, a prominent sustainable brand sold at Target, has a denim team working toward a future in which these pants can be recovered in a closed system by using more sustainable materials, such as recycled polyester and cotton. Universal Thread's consideration of low-water-use wash finishes is responsible for more than 30 percent of Target's total wash water savings.
Their designers do the same thing, using 3D fitting technologies to reduce the need for physical samples. By working with Fair Trade USA, they have had their factories verified, which has improved the lives of 41,557 people around the world.
Children and parents alike love to shop for sequins at Target. The Cat & Jack department at Target recognized an opportunity to increase customer satisfaction while also reducing their environmental impact by stocking more sequined shirts in their stores.
As a result of the team's efforts to connect with sequin vendors, all flip sequin T-shirts now have recycled sequins. Pants from Cat & Jack have a fortified material at the knees and a one-year guarantee because the company understands that children's clothing suffers more frequent wear and tear than that of adults.
All of the household basics under Target's brand are created with environmental responsibility in mind. Everspring, an eco-friendly business of Target, sells a variety of household cleaning products, paper goods, candles, and scented hand soap in a variety of lovely scents that are all made with bio-based or recycled components or natural fibers.
The in-house design team behind Everspring put just as much consideration into the items' packaging as they did their actual contents. Each product's front label clearly states what's inside and what it doesn't contain via an ingredient list and corresponding graphic icon.
Spritz Paper only uses raw materials that have earned (FSC) accreditation. The group has developed and made available biodegradable dinnerware and gift bags made from 95% recycled FSC-certified paper, both of which were created with recycling in mind. In addition, it has made sure that its plastic serve ware, gift bags, and other decorative items may be used for a variety of purposes.
The goal of the team is to create products that are not only recyclable but also produced from renewable resources (or non-oil-based materials), and are therefore biodegradable.
If you're looking for ways to reduce your environmental impact and shop in a more eco-friendly way, then Target is the perfect place to start. Not only does Target offer a wide selection of sustainable products and brands, but they are also committed to reducing their carbon footprint.
This post contains affiliate links, which means we may receive a small commission, at no additional cost to you, if you make a purchase through these links.