One thing that we all can agree on is that Christmas is the best time of the year and everyone loves it. Some like to spend this holiday at home with their loved ones while others like to travel during Christmas vacation with their family or friends to create memories. But choosing the right place and destination can get a bit tricky.
If you are planning to go on an adventure with your loved ones this Christmas but can't decide on a place, then don't fret. We are here with a list of five amazing Christmas getaways that you can visit with your friends and family this Christmas.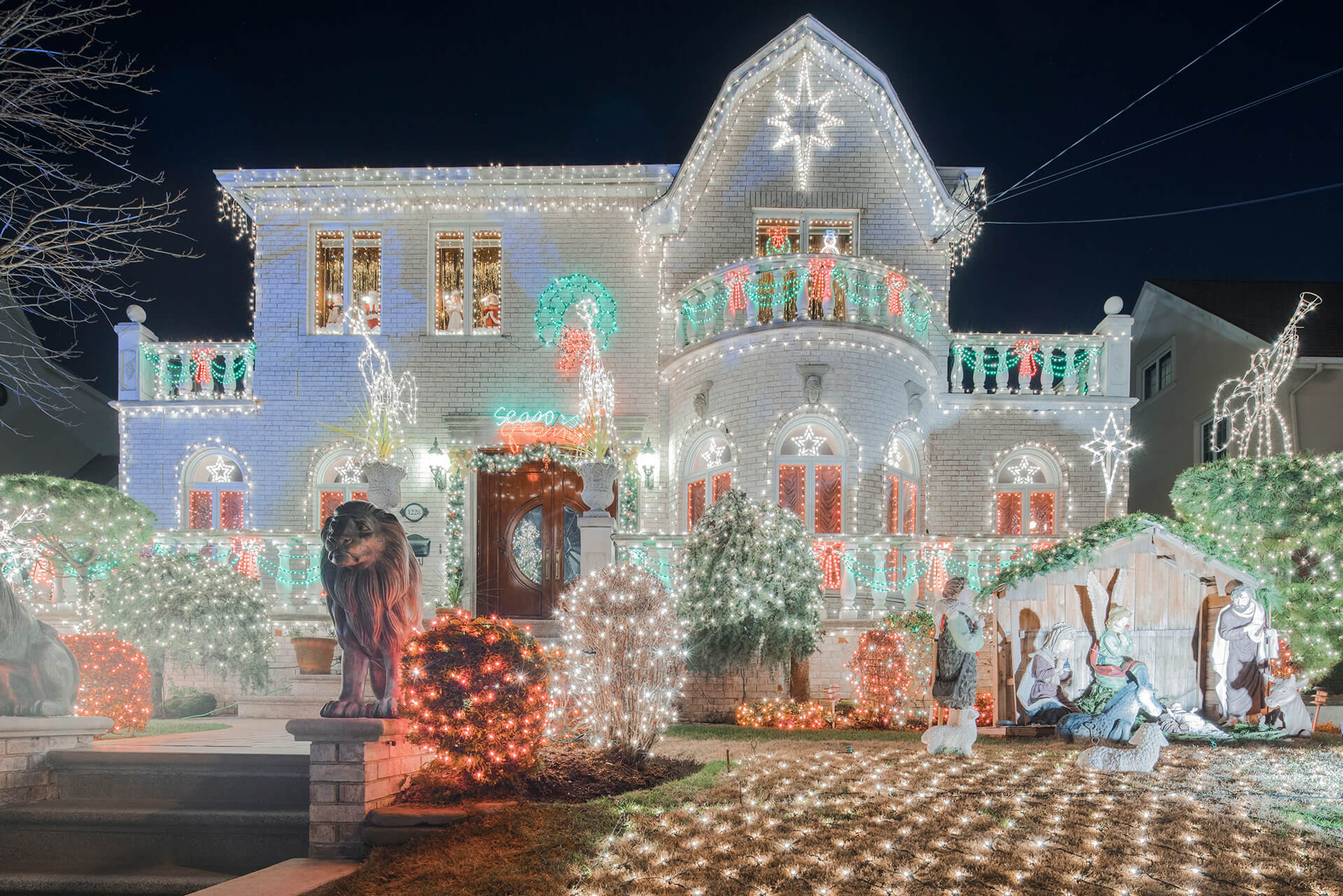 It is a fact that New York City is one of the best places that can give you an entire best Christmas vacations experience in one place. From ice skating to window shopping, you can do everything in this city and make your Christmas magical. And if you are a fan of Christmas decorations then you need to visit Brooklyn's Dyker Heights neighborhood. You can even join a walking tour, which the locals organize, to get the full experience.
Dyker Heights neighborhood decorations are one of the best attractions of New York City and it is everything that you will need to get you in the Christmas spirit. Here, you will see everything from the life-sized sleighs and Santas to snowmen. And if you are a fan of Christmas carols then get ready to hear some from the loudspeakers that some of the houses in the neighborhood set up.
This image by
Frank Bohbot
is from a series titled
American Fantasy
that captures one of the many houses of Dyker heights neighborhood and it looks like something straight out of a dream.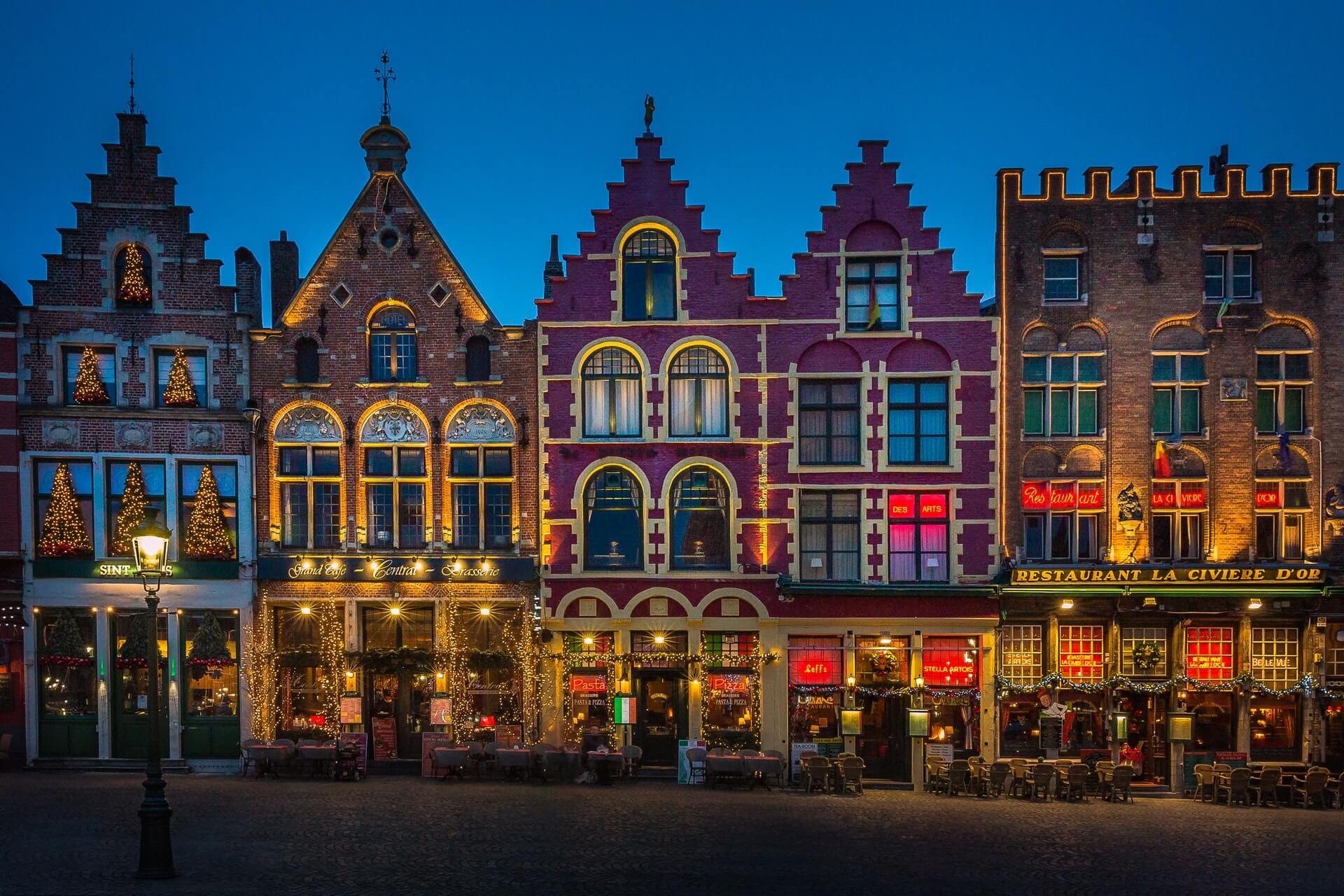 If you are a fan of great architectural and medieval aesthetics then there is no better place than Belgium. And that is also what makes it one of the best places to enjoy your Christmas vacation to the fullest. Imagine walking through the cobblestone streets while admiring the shimmering lights with a warm mug of hot chocolate in your hand – a perfect vacation, making the best christmas getaway ideas! You can enjoy the traditional Belgium three-course Christmas meal which contains seafood, roast, and a sponge cake which is the traditional dessert.
Belgium is also famous for its Christmas markets that you can find in almost every big town. And the best thing about these markets is that they stay open from Christmas till the first week of January. So, you can buy some more presents for your loved ones back home during your time in Belgium. These markets are not only a source of buying presents but their decorations and overall aesthetics also make them a treat for the eyes.
This image is of Burges markets which are one of the many Christmas markets of Belgium and is known to give people all the magical Christmas feels.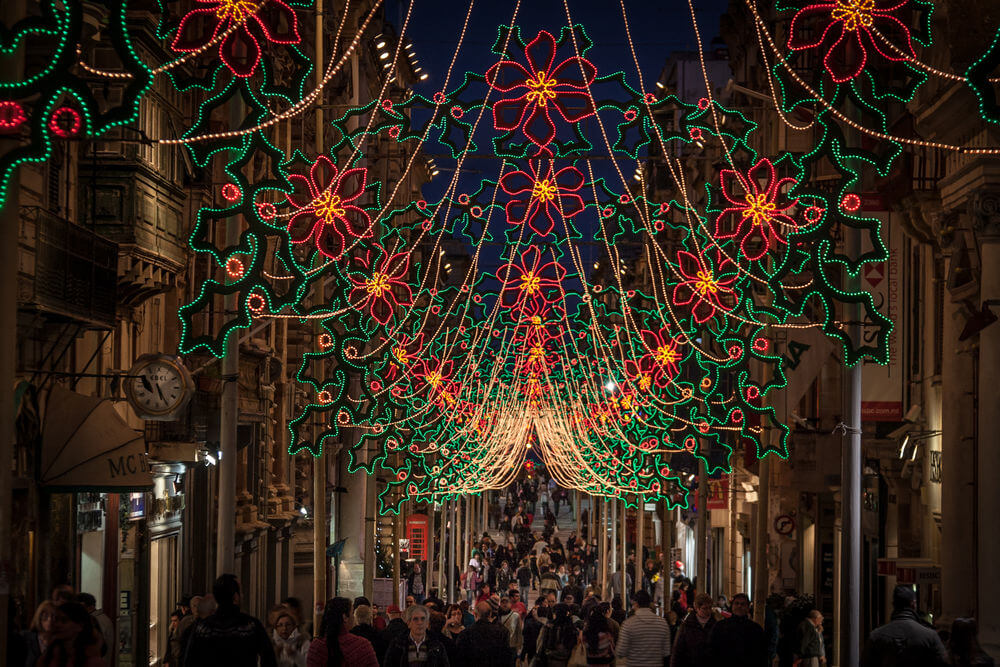 Located in the Mediterranean, this island's majority of the population is Catholic; hence, there is no doubt that Christmas is celebrated with great zeal here. But that's not the only thing that makes it one of the best places to visit during Christmas vacation. Due to a strong Catholic community, you can experience multiple magical and glorious nativity scenes outside of almost all the churches. Another unique thing about Christmas in Malta is its midnight mass on Christmas Eve and instead of a priest, a child delivers this mass.
Christmas in Malta is also famous for its customary Christmas Eve dinner which includes a fat rooster roasted in a casserole and followed by a treacle ring or chestnut pie dessert. Restaurants are usually closed on Christmas day in Malta but many hotels provide you with a delicious Christmas diner.
This image by
InterContinental Malta
shows the type of Christmas lights that Maltese people prefer. Strolling these streets with colorful lights would be a dream come true.
Iceland is traditionally known as the Land of Ice and Fire which makes it another best christmas destinations to visit. Christmas is usually a very big deal here and the people of Iceland love this holiday so much that their celebrations go on for 26 days. They begin their festivities from 11th December which then goes on till 6th January.  Moreover, according to the traditional folklore of Iceland, there are at least thirteen different Santa Clauses. But they only give gifts to the children who are good throughout the year.
You can also enjoy Christmas concerts during your time in Iceland throughout December. These concerts are not your usual or ordinary concerts. The best musicians and singers in the country organize these concerts. Many choirs would also do the same and organize Christmas programs. And if you feel you've had enough of snow and cold then you can jump in one of the many available thermal pools to warm yourself up for your next adventure.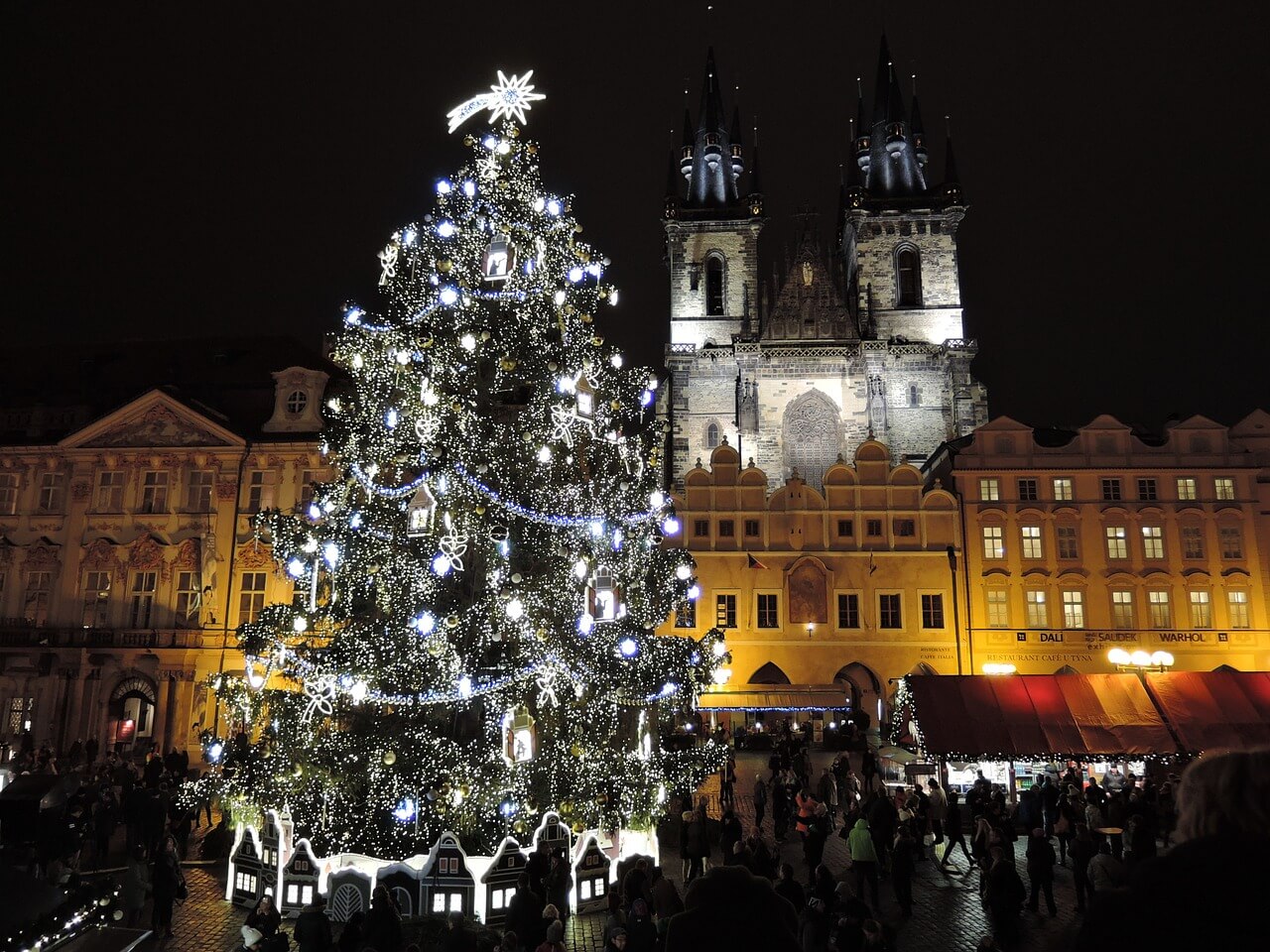 One of the most beautiful places on Earth, Prague becomes even more beautiful and festive during Christmas. It becomes a winter wonderland which makes it a perfect places to go for christmas vacation. Just like Belgium, Prague is also famous for its Christmas markets but these do not look anything like your local markets. They are usually located on huts that are lit with lanterns near Wenceslas Square and Old Town Square.
These Christmas markets offer everything from handwoven clothes to seasonal potpourri. Moreover, if you are foody then Prague is the best place to spend your Christmas vacation. Here, you will find traditional grills with mouthwatering meaty dishes on every corner and square followed by sweet desserts like walnut pastry.
Many people prefer the comfort of their homes during the holiday season but planning a best Christmas vacations for families that is with your loved ones has its charm. It serves as a great opportunity to make new memories and to explore new places. Visiting new places will also give you a chance to explore new traditions and customs around the world.

Please let us know if you found this post useful and what you are looking for through comments, we would love to help you out in that..
This post contains affiliate links, which means we may receive a small commission, at no additional cost to you, if you make a purchase through these links.