Christmas is all about fun, family, friends, and traditions, so it wouldn't be wrong to say that it is the best time of the year for everyone to get together to enjoy this holiday. While every aspect of Christmas is exciting, there is something magical about Christmas night.
A lot of people have their family traditions, while other like new and different things each year. If you're the latter; we have made a list of some fun activities that you can enjoy with your family on Merry Christmas Eve.
1. Look at Christmas Lights
From creative ways of wrapping gifts to decorating homes with lights, people go all out on Christmas. Many families have a tradition of taking a drive around the town on Christmas night. It can be the best time for you as well to go on a drive or walk around the neighborhood with your family to see the lights and decorations.
You can grab a cup of apple cider or hot chocolate with some freshly baked cookies and listen to Christmas music while driving around. This can also give you some inspiration and decoration ideas for next year.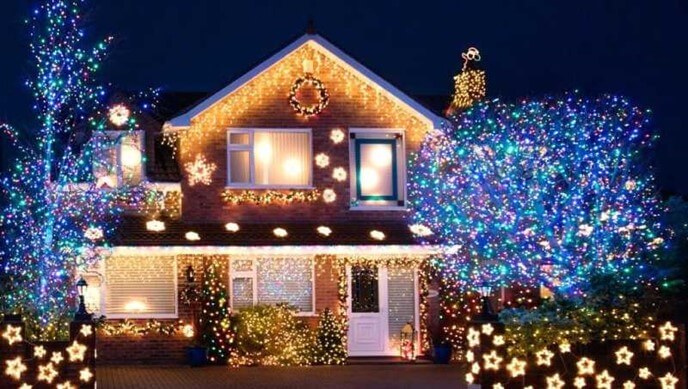 This picture from Designrulz is giving us all the magical feel of Christmas Eve.
2. Make Some Christmas Food
Food is an important element of every festival and tradition. Nothing says Christmas more than the smell of freshly prepared food and some freshly baked goods. So, get your apron on and start cooking those mouthwatering delicacies. Not only is this a good Holy night activity but it is also a great way of bonding and connecting with your family. You can either make your grandma's traditional dishes or have your friends share recipes and try some new and innovative dishes.
This is also a great time to take your cookie-making skills to the next level. You can also bake big batches of brownies and cookies to distribute to your friends, neighbors, and office colleagues.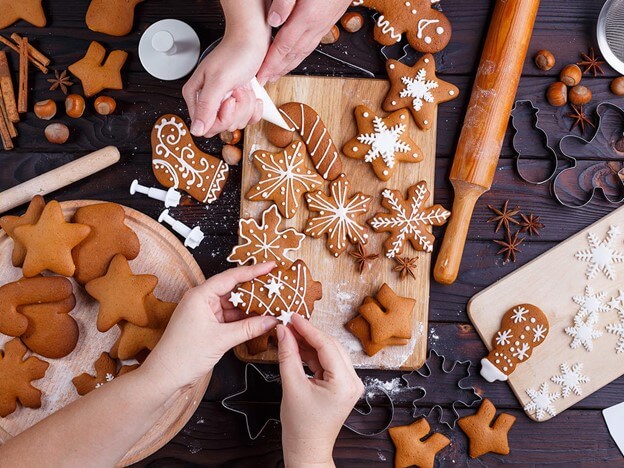 Grab the Fun Christmas Night activities to make kids and family members engaged.
3. Watch Christmas Movies
Who doesn't love a movie night? If you don't want to spend your Merry Christmas Eve driving around or if you are tired after a long day of baking and cooking, then nothing sounds more relaxing than a movie night. Every family has at least one favorite Christmas movie that they watch every year. So, switch to Netflix or dig through your classic movie collection.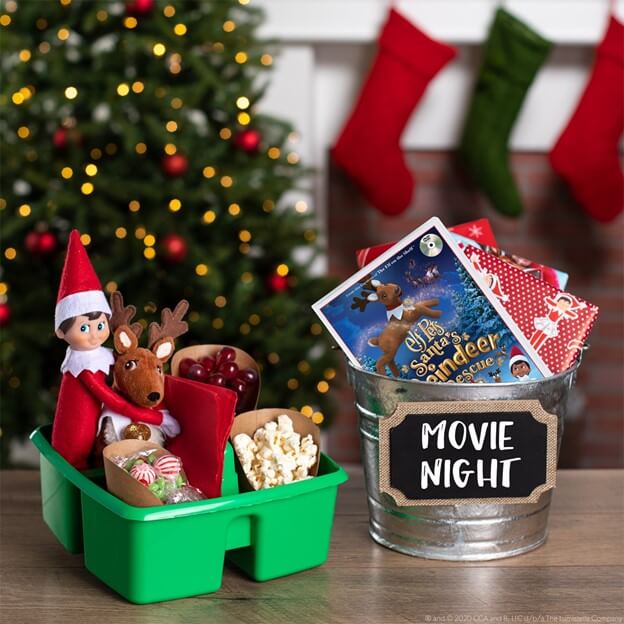 If you don't have a favorite Christmas movie; it's never too late to find and claim one as your favorite. Make some popcorn, dim the lights, snuggle into your blankets, get cozy, and settle in for your movie on the night before Christmas.
You can also get creative with your snack bars and movie collections like this idea from The Elf on the Shelf.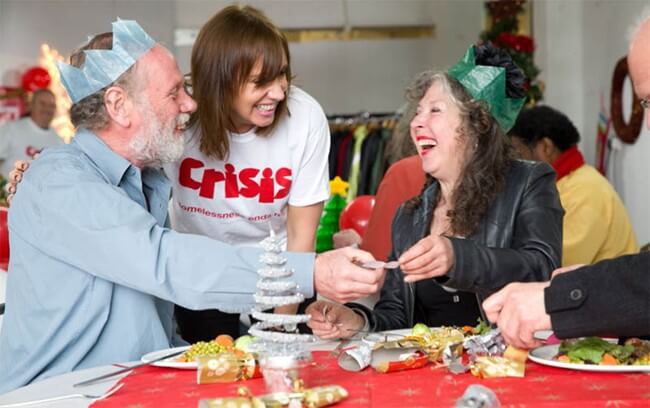 The spirit of Christmas brings love and joy, making it a great way of sharing that joy through volunteering for different charities and causes. You can make your xmas eve memorable and charitable by making volunteering part of your Christmas tradition.
On this Christmas night you can donate food, clothes, toys, shoes, etc., as Christmas presents to those who are less fortunate or don't have the means to celebrate. This is also a great way of teaching your children good values and the importance of sharing and giving back to the community.
You can also volunteer to spend your Christmas Eve with the elderly at a retirement or old age home like the girl in the image below did, via The Pavement.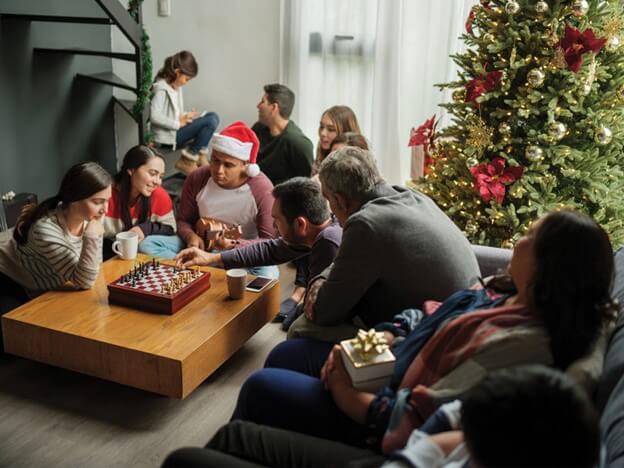 Are your kids at home for Christmas after living away for so long? Are you looking for different ways to connect with them and have some fun? A great way of showing your kids how fun-loving their parents are is by playing different board games with them. If your kids are young then you can find many board games to play with them. But if they are older, then you can take your Christmas evening game night a notch and play games like Taboo, Cards Against Humanity, etc. Just like favorite movies, many families also have that one favorite game that they like to play every year.
We also like the idea of playing and learning new games from the Henderson Family.
These are some of the many things that you can do to make your Christmas night memorable and a favorite event of the year. You may have your old family traditions but there is no harm in trying new things every once in a while or adding new traditions to your list.

This post contains affiliate links, which means we may receive a small commission, at no additional cost to you, if you make a purchase through these links.