WhatsApp has more than 1.5 billion users across the globe. New users are joining the app each day to stay connected with friends and family who use the app. Many small business enterprises also use the app to connect with their customers.
The app has proved to be a favorite of many people and has gained popularity in less time. Taking things forward, the developers of the app have released an exclusive app for business enterprises.
WhatsApp Business has been rolled out into selected markets to cater to medium and large-scale business enterprises. The app can be downloaded for free using a valid phone number. Enterprises can request early access to use the app from a web application instead of a mobile phone.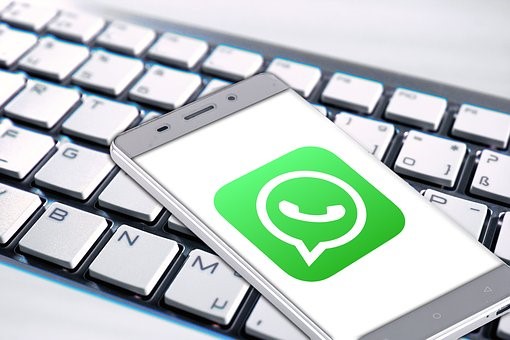 WhatsApp API documentation is available for companies that provide API integration services and technical support to business enterprises. The WhatsApp API send message service enables enterprises to stay connected with customers anywhere in the world. The messages can be sent round the clock, and the delivery reports will be reflected in the interactive dashboard.
Video tutorials, technical and administrative support, data encryption and security, a dashboard to record, track, and analyze information are some of the facilities provided by the companies. WhatsApp has an end to end encryption that keeps the private chats secure at all times. WhatsApp has made it mandatory for enterprises to connect their database with the API platform. Enterprises cannot send messages to users whose phone numbers are not included in the database. This is because the end to end encryption is an inherent feature of the app, and it is possible only when the phone numbers are saved on a device or a database.
The rich interactive interface allows enterprises to send messages to users in the form of text, images, videos, audio files, and documents such as PDF. The features help in making a message attractive to grab the attention of users. This, in turn, will increase customer engagement and boost sales.
WhatsApp Business requires explicit permissions from users for enterprises to send them messages. The developers are strict about the rule, and any enterprise that violates the rule will end up having the account deleted from the app. Enterprises can obtain permission from users in many ways.
 Email acknowledgment, telephone, a missed call to a specified phone number, physical application form or digital form, etc. are some of the ways that can be used to obtain permission.
But, if a customer initiates a conversation by sending a message first, enterprises can reply to the message without prior permission. This, however, has a time frame of 24 hours. Enterprises can reply to customer-initiated messages without explicit permission only during the 24-hour window after the message has been received.
The WhatsApp API send message feature can help enterprises in the following ways.
Sending Notifications and Informational Messages
·       Keeping customers informed will make them appreciate a business more. A happy customer will not just increase sales, but also bring new customers.
·       Send timely notifications about order confirmations, shipping, deliveries, rejections, and cancellations.
·       Allow customers to finalize an order from the same conversation and update them with the order id, etc.
·       Send payment reminders, get service timing confirmations, and update account information.
·       Send One Time Passwords by taking advantage of the secure end to end encryption feature.
Helping Customers Discover New Products
·       Convert conversations into transactions by complete the sale in the chatbox.
·       Answer customer queries and help them discover products similar to the ones they use.
·       Cross-promote a product or service based on a customer's purchase history.
·       Send images, videos, and documents to help customers get a better idea about the product.
·       Include links to purchase the product or take orders from within the conversation.
Providing 24*7 Customer Support
·       Stay in touch with customers round the clock by using chatbots when the support staff is unavailable.
·       Chatbots send automated replies, welcome messages, replies to standard queries, and FAQs.
·       Chatbots keep the conversation alive for support staff to switch to live interaction at any time.
·       The bots can be programmed to send a sequence of messages to newly registered users to help them understand the business better.
·       Also, by providing instant replies to customer-initiated messages, enterprises can show that they care about the customer's issues.
·       The bots can also be used to ask questions based on customer replies to identify the exact cause of a complaint. This will help solve the issue faster.
·       Improved efficiency in customer service will result in building a loyal customer base.
Gupshup is a global leader in providing API integration services and has enabled many top brands to gain early access to WhatsApp Business.