Seychelles Island is a hidden gem in the Indian Ocean that promises a beach vacation like no other. Seychelles Island has something for every type of traveler, from adventurous activities like snorkeling and diving to peaceful experiences like a sunset cruise on a traditional dhow boat.
So let's dive into what you need to know before you go to Seychelles Island – a haven for beach lovers that promises a paradise vacation you'll never forget!
Seychelles Island Location
Tucked away in the azure waters of the Indian Ocean, the Seychelles natural beauty is a true paradise that's worth exploring. The Seychelles archipelago is located northeast of Madagascar and east of the African continent, making it one of the most remote and isolated places on earth. Seychelles is an archipelago of 115 islands spread over a vast area of the western Indian Ocean.
Ideal Time of Year to Visit Seychelles Island
There is not a significant seasonal temperature swing, with highs around 80 degrees Fahrenheit every month. Nonetheless, the southern hemisphere's summer (November–January) is typically the rainiest and most humid, and the winter (June–August) is the coldest. If you want to avoid crowds and enjoy pleasant temperatures, the best time to visit this beach destination is in the spring or fall, around October or November, or April or May.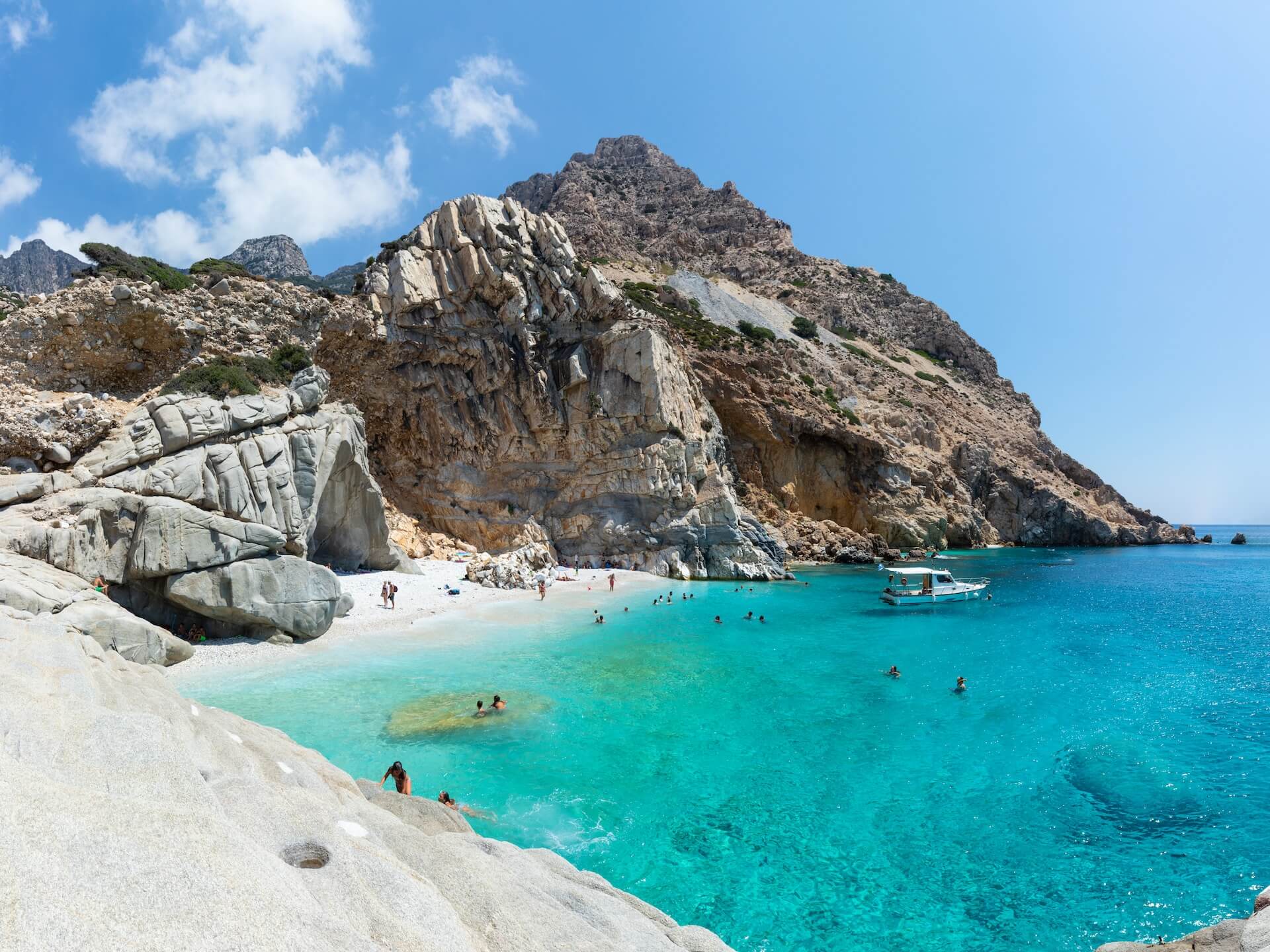 5 Best Places to Visit in the Seychelles Islands
This stunning beach on La Digue Island is a must-visit for anyone traveling to the Seychelles archipelago. With its crystal clear waters, granite boulders, and powdery white sand, it's a picture-perfect paradise that's sure to take your breath away.
The largest and most populous island in Seychelles, Mahe is a hub of activity, with bustling markets, historical landmarks, and some of the most breathtaking beaches in the world. Whether you're looking to soak up the sun, hike through lush tropical forests, or explore local culture and history, Mahe has something to offer everyone.
This small and charming island is a popular destination for its idyllic beaches, including the world-famous Anse Source d'Argent. Visitors can also explore the island's small towns and picturesque landscapes by renting bikes or ox carts, making for a unique and memorable experience discovering Seychelles natural beauty.
Looking for a truly secluded and luxurious experience? Look no further than Denis Island, a remote private island surrounded by pristine beaches and turquoise waters. With just 25 cottages and villas; it offers visitors the chance to enjoy snorkeling, diving, fishing, or simply lounging in a hammock.
This popular beach on Mahé Island is perfect for water sports enthusiasts and families alike. With its shallow waters, a variety of water sports and activities, and beachfront cafes and restaurants, it's a great place to spend a day in the sun.
Seychelles' cuisine is a melting pot of cultures, and it showcases the best of local ingredients, flavors, and spices. The Seychellois cuisine is heavily influenced by the country's history and geography, with flavors and ingredients from France, India, China, and East Africa. The result is a fusion of cultures that is both diverse and delicious.
Seychelles' cuisine
features a mix of fresh seafood, tropical fruits, spices, and exotic meats.
One of the most popular dishes in Seychelles Island is fish curry, a flavorful and spicy dish made with locally caught fish, coconut milk, and a blend of fragrant spices. Another popular dish is Ladob, a sweet dessert made from ripe plantains, coconut milk, and nutmeg. It's a must-try for anyone with a sweet tooth.
Other popular dishes include octopus curry, coconut fish, and shark chutney. Seychelles is also home to a variety of tropical fruits, including mango, papaya, and passion fruit, which are used in many desserts and refreshing beverages.
Accommodations on Seychelles Island
Seychelles is the perfect beach destination if you want to relax in style. The most expensive hotels often come with their own private island, although in reality, all beaches in Seychelles are open to the public.
Staying in Seychelles is a glamorous and elegant event, with everything from ultra-luxurious island escapes to world-class spa resorts perched high on a cliff. Accommodations on Mahé range from modest guesthouses and boutique hotels to well-known luxury brands like the Four Seasons, Kempinski, and Anantara, and from large, family-friendly hotels to smaller, more intimate options, especially in the north, in and around Beau Vallon.
Time to Plan Your Seychelles Island Adventure!
Seychelles Island is a tropical paradise vacation spot that offers a unique and unforgettable travel experience. With its stunning natural beauty, rich cultural heritage, and delicious cuisine, the island is a destination that should be on everyone's travel bucket list!

Please let us know if you found this post useful and what you are looking for through comments, we would love to help you out in that..
This post contains affiliate links, which means we may receive a small commission, at no additional cost to you, if you make a purchase through these links.