The presence of an unnoticed eye that records day to day movements has helped in deterring crimes and theft. Yes, we are exactly talking about security cameras that keeps an eye on your valuables while you are away. Internet friendly cameras are really good as you can monitor the activities from anywhere, anytime. The nest cameras are Alexa compatible and works with your commands.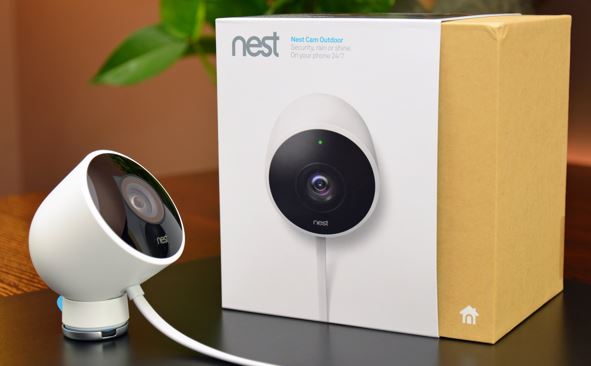 Any actions at your door step is recorded, captured along with loud sounds. Even window breaking, burglary, any uncertain moment is immediately captured and an alert is sent in the nest app.
Both indoor and outdoor cameras are extremely useful to safe guard your sweet home as well as your business place. Not only watch what is happening, but also listen and talk the recorded message which makes it more powerful to handle the situation. Activity zones can be created to monitor areas where we need more attention.
Works well with Nest, IFTT, Stringify, Alexa devices with screens, google home. Nest Cam Includes Person Detection with Nest Aware which can identify every individual including your pets. Works with all products of nest like nest lights, even Philips hue, window shades, locks and can control all together to give an impression that you are at home even when you are not.
Don't search for something more because this is what you were waiting for.
Very easy installation – Nest Pros are at your step.
Waterproof – so best to stay outdoors / anywhere.
24/7 video recording – Cloud recording up to 30 days.
Quick alerts on phone.
3 hours snap shot history.
Good quality night vision.
Other competitive products on the list include: Canary , Angee , Honeywell.
Smart homes are no more a dream, it has become a necessity. The more we spend, the more we make it smart. Intelligent living is always made safe when you have 24/7 monitoring security like the Nest cameras.