An excursion to breathtaking Rhine Falls, spectacular landscape Black Forest and the beautiful Titisee Lake from Zurich will make your journey a thrilling experience and will take you off from the city to the forest. You get a chance to visit both Switzerland and Germany in a single day.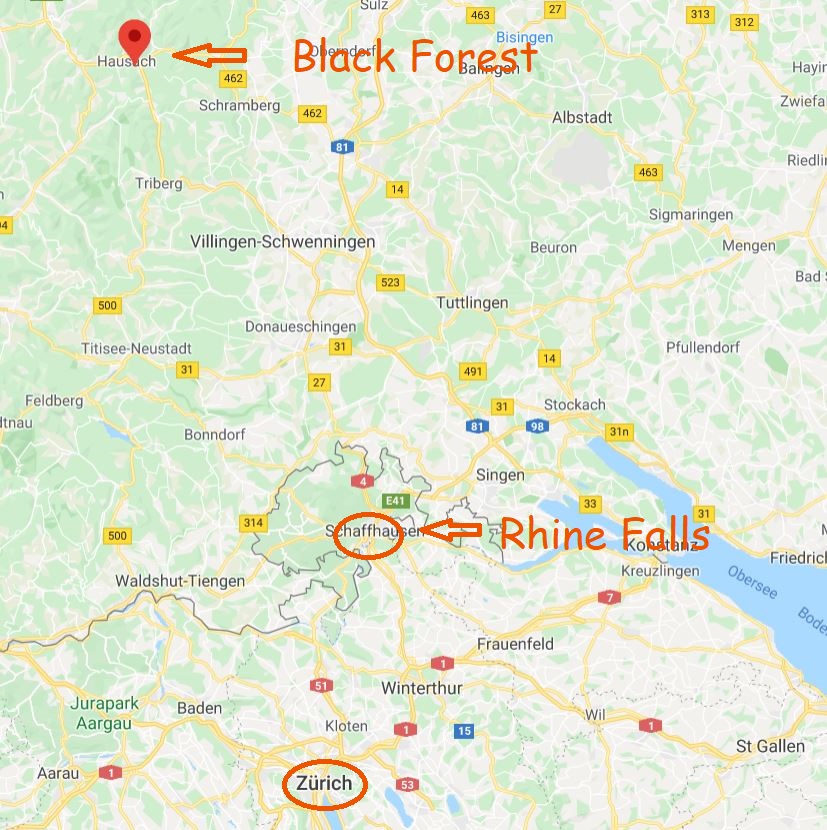 From Zurich to Black Forest, it takes around 2 Hours via A81. You have to cover 167.1 Kms and 3.5 Hours by train.
Check here how to get from Zurich to Black Forest via train or car. You have got a step to step guide with pricing.
Start your day from Zurich to scenic Black Forest which is located in Southern Germany. After passing through Lake Schluchsee, reach the town Titisee-Neustadt, which is in the heart of the Black Forest. Watch the picturesque Lake Titisee which is surrounded by lush green mountains and woods. Enjoy the boat ride in the Titisee Lake and relax by watching the beautiful nature.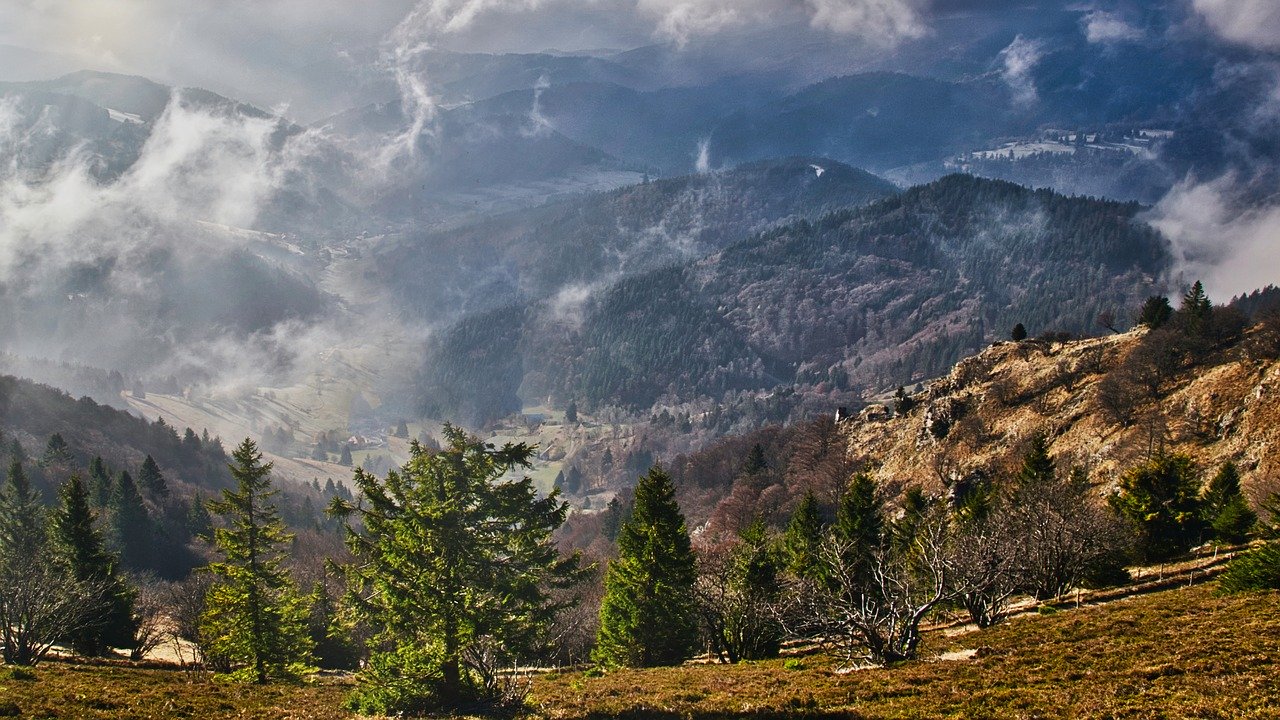 Black Forest, Schwarzwald got its name from the dark pine trees that grows in the region.
At Black Forest you can walk through the pine forest and can see many scenic lakes.
Few of the attraction include Titisee Glacial Lake, Triberg Waterfalls, Mummelsee Lake, Black forest Feldberg Landmark Mountain, Schauinsland mountain. 
Experience the Treetop Walk Black Forest, where you can see the entire forest from the eye level. Know more about it at Baumwipfelpfad.
In this town – Titisee-Neustadt, you can go for shopping and can witness how famous German cuckoo clocks are made. Try out some local foods and never miss to taste the well-known delicious Black Forest cake.
Cafe Konig – Address: Lichtentaler Str. 12, 76530 Baden-Baden, Germany
Cafe Schafer – Address: auptstraße 33, 78098 Triberg im Schwarzwald, Germany
House of 1000 Clocks – Address: Am Bach 17, 78098 Triberg im Schwarzwald, Germany
House of Black Forest Clocks Adolf Herr E. K. – Address: Landstraße 7, 78132 Hornberg, Germany
If you are looking for more suggestions on where to buy Cuckoo Clocks then get it from Bavarian Clockworks.
Travel back to Switzerland through Spruce Forest of Lenzkirch and reach the Europe's largest waterfalls, Rhine Falls. Watch the breathtaking Rhine River falling from 75 foot height. Go near the waterfall by taking a cruise to have the splendid view of the falls.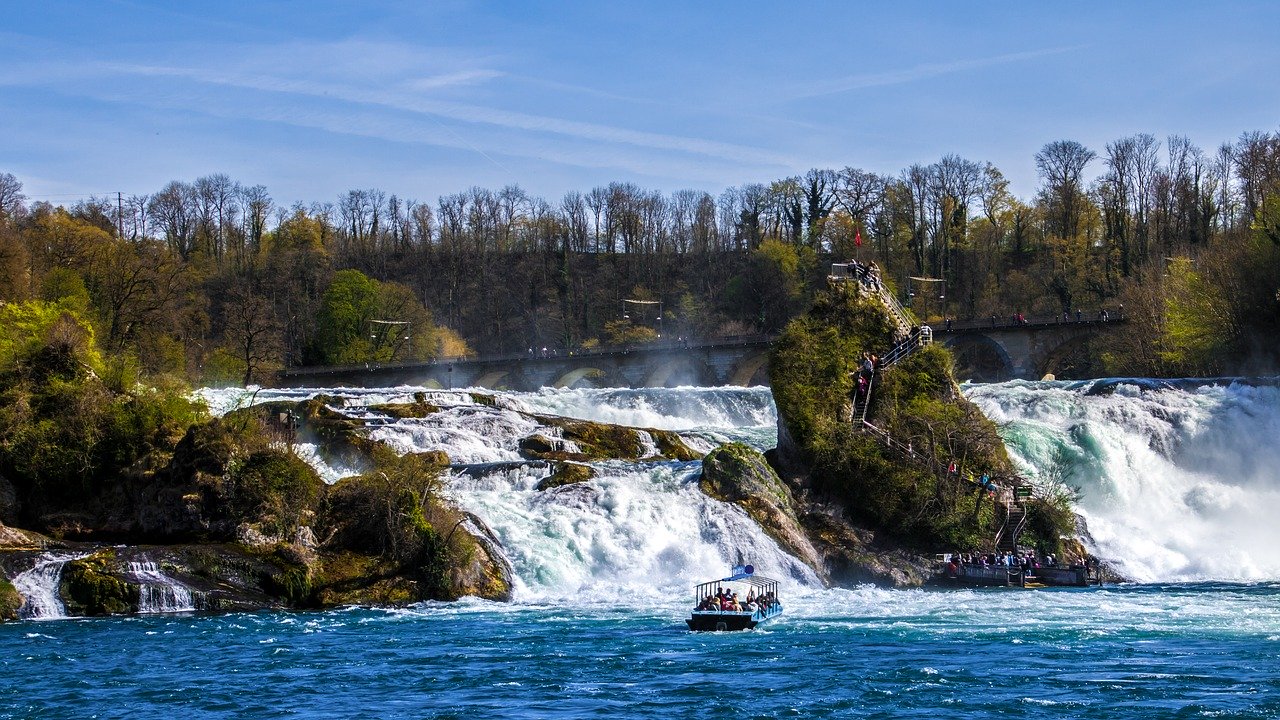 Rhine Falls is one of the beautiful waterfalls in Europe
From Zurich you can take train from Neuhausen Rheinfall' or 'Schloss Laufen am Rheinfall station which are located next to the Rhine waterfall.
It takes 40 – 60 minutes to reach Rhine Falls from Zurich
If you are from Lucerne, it would take around 2 to 2.5 hours to reach Rhine Falls through Zürich HB and Schloss Laufen am Rheinfall.
If you are Swiss Travel Pass holder, the boats are free if they are operated by URH.
Things To Do in Rhine Falls
There are many activities and adventures awaiting you at Rhine Falls like:
Boat ride at Rhyfall-Mandli and Schiffmandli,
Climbing in the tree top at adventure park
Big Fireworks at Fire on the Rocks
Have fun at Little Tourist Train called Rhyfall Express
Witness the Magic of Memorable Illumination
Explore the miniature worlds at Rhine Falls called Smilestones
Learn the historical importance at Schloss Laufen Museum
Know more about Rhine Fall attraction here
At the Schaffhausen side of the falls, there is a park where you can can admire the best view of the falls. You have got a rock in the middle, where you can go by boat and enjoy the view from many angles.
Then return to Zurich carrying a beautiful memories of Black Forest and Rhine Falls. This day trip may take around 7-8 hours.
There are many tours in Switzerland which offer a day trip from Zurich to Rhine Falls and Black Forest. Below mentioned are few best tour operators to explore Rhine Falls and Black Forest in a single day.
Black Forest, Titisee, and Rhine Falls Day Tour from Zurich by Klook
Black Forest and Rhine Falls Day Trip from Zurich by Viator
Day Trip to the Black Forest and Rhine Falls by Zuerich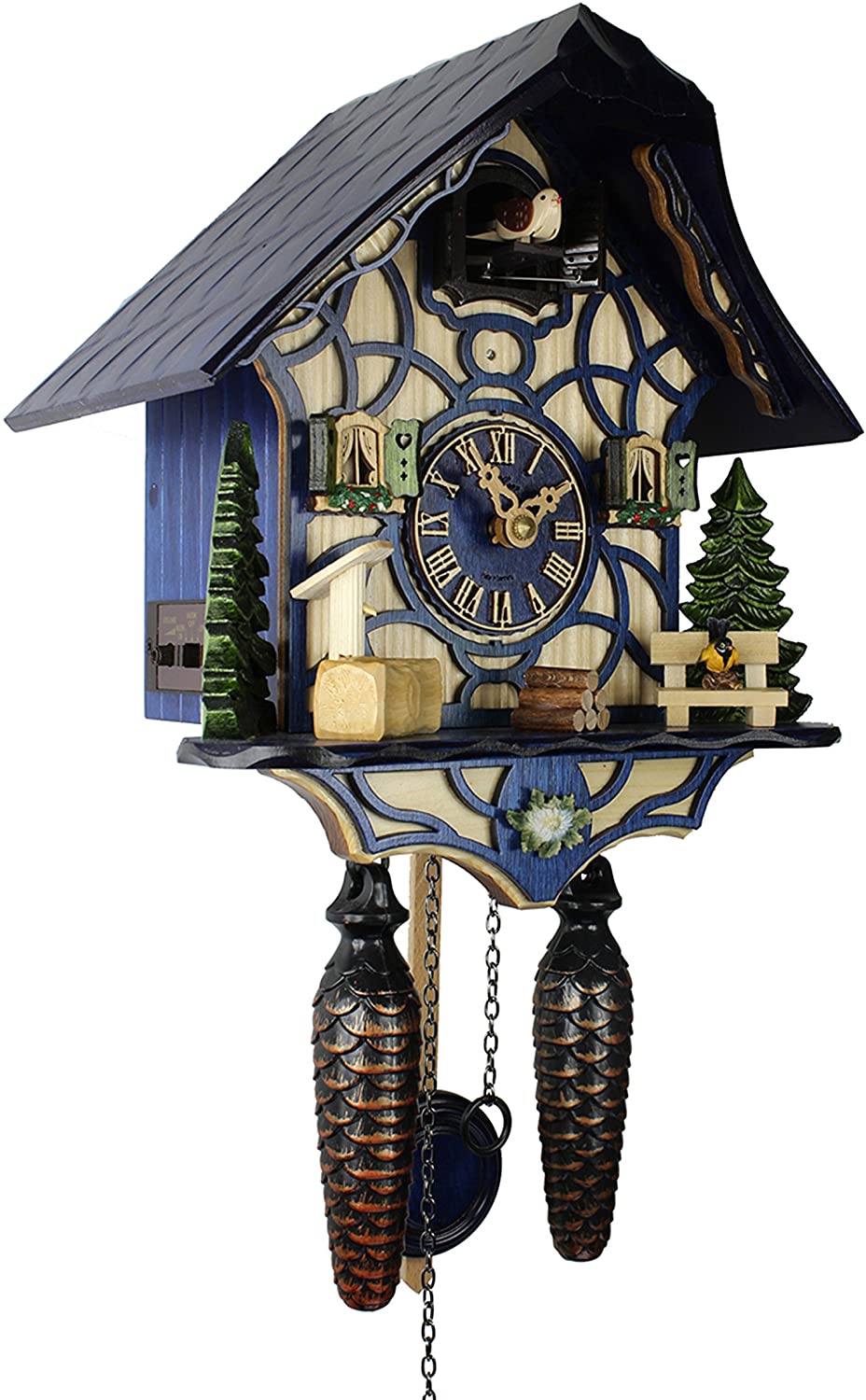 HerrZeitt by Adolf Herr – Magic Blue
A cuckoo clock with a typical Black Forest half-timbered house in a blue colour. It has a hand carved roof, fir trees and a water trough.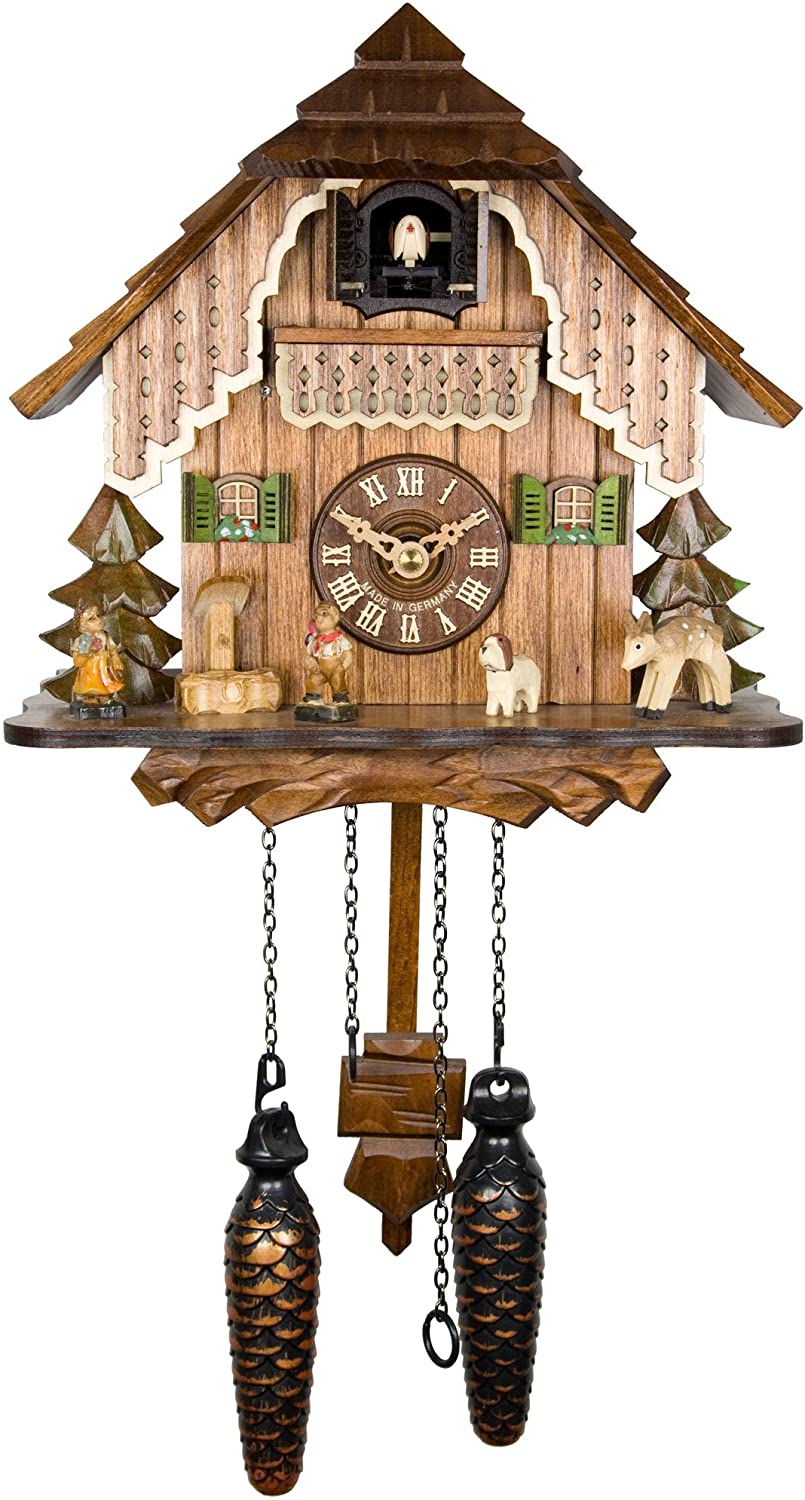 This cuckoo clock has a typical Black Forest house with a hand-carved shingled roof, children figurines with their dog, fir trees and a deer.​
Please leave a comment below, if you enjoyed or find the information helpful. 
This post contains affiliate links, which means we may receive a small commission, at no additional cost to you, if you make a purchase through these links.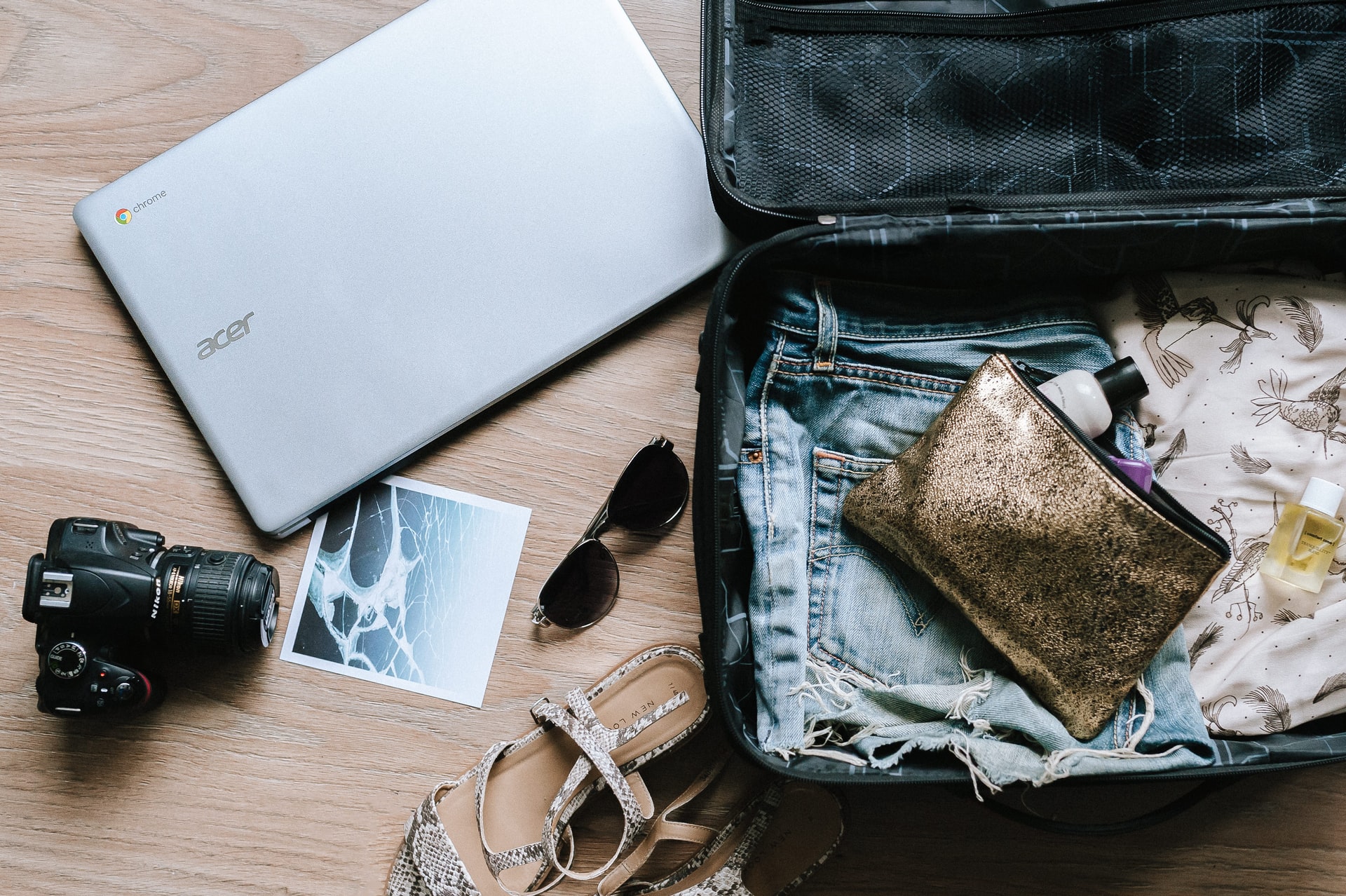 Get these travel gadgets and accessories according to your needs, and select the gear items suitable for the location you visit.