For a lot of people, family trips are not complete without their beloved pets. Due to this, there has been a boom in pet-friendly hotels and other accommodations in the last decade.
In fact, a lot of travel and lifestyle magazines these days offer a list of restaurants and hotels where four-legged furry members of families are welcome. These places even have a special food menu and selection of services for animals.
This is a fantastic development when it comes to traveling with dogs, but this doesn't change the fact that the actual travel — the time and movement from the home to the destination — remains to be a challenge.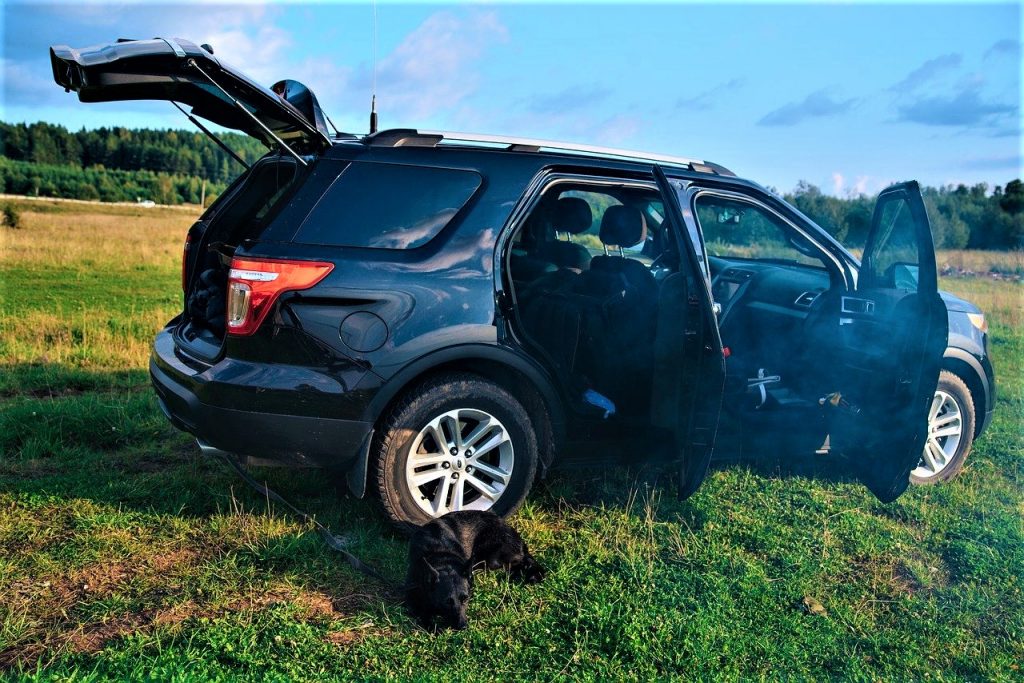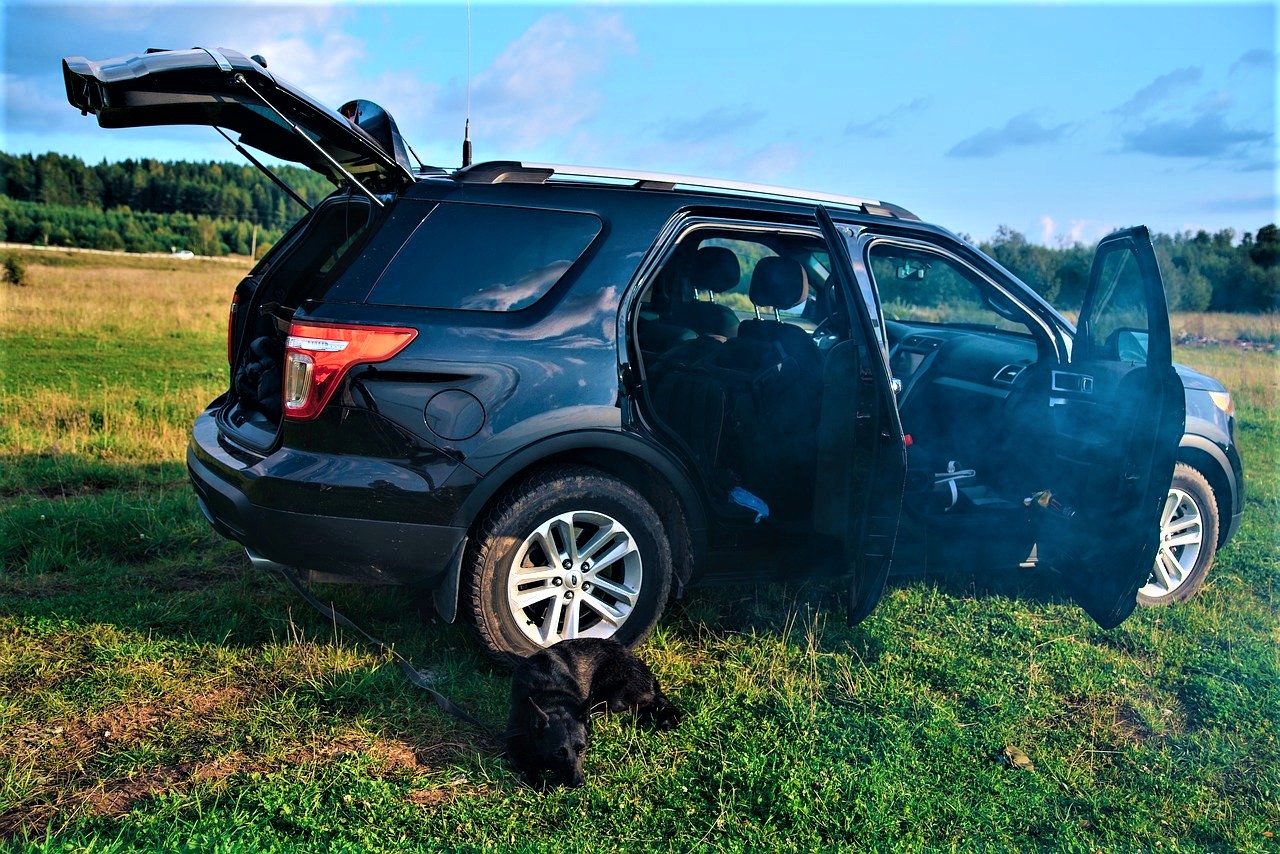 With many doubts going through the mind of a pet owner before packing for a long road trip like dog luggage, puppy car carrier, dog treats, dog carry case, dog travel anxiety and many more but what better way to learn about these from a person dealing with pet accessories and one of the leading pet care providers. Farah Al-Khojai, the Managing Partner of Pet's Delight is sharing a valuable piece and some key points here for our readers to get through this difficult time.
Pets, dogs in particular, can get quite restless in a car whether or not it's cramped. Plus, you have to be mindful of its bodily routines, especially, if you will be spending most of the day on the road. It's worth mentioning too that some canines that don't get to ride the car much can get seriously agitated by their changing surroundings.
Therefore, the question here now is how exactly do you manage a road trip with your dog? Here are a few pieces of advice from animal care professionals and veterinarians.
1. Gear up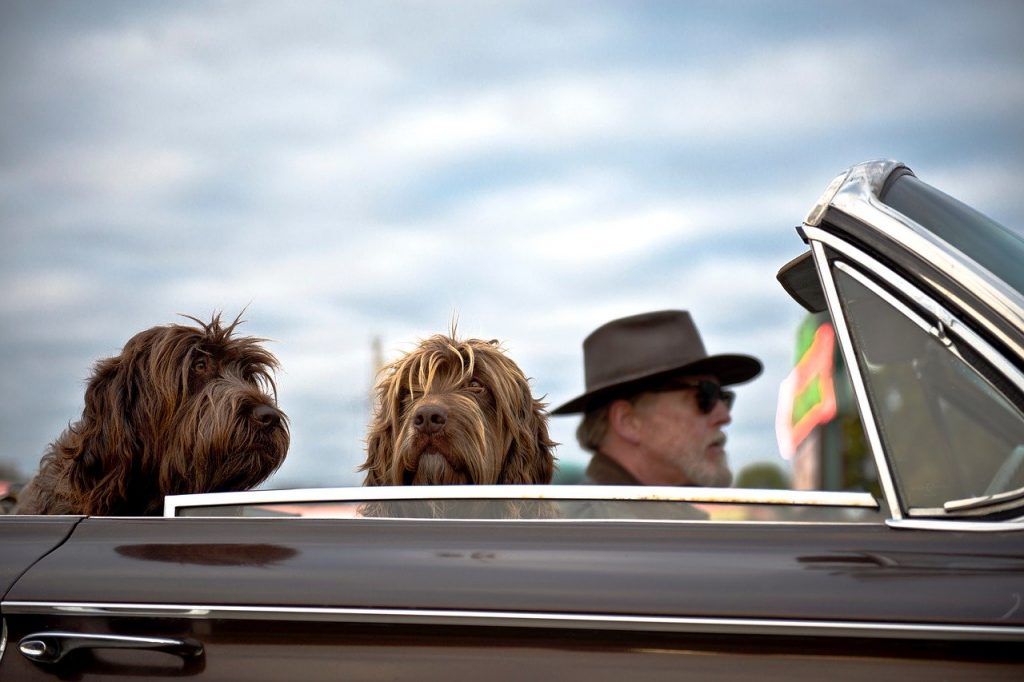 Invest in affordable dog supplies and dog car carrier for travel. Consider a crate if your dog tends to get quite restless, and it's quite crowded in the vehicle. Make sure the container is as comfortable as possible for your furry family member.
Supply it with toys and equip it with feeding implements. It's also an excellent idea to scent the crate with a calming solution (pheromones), which you can get a recommendation from a vet.
Do make sure that you bring your dog's leash, too. This is important in preventing a runaway once the car stops, and everybody gets off. Basically, pack everything that will ensure the comfort and safety of your pet for the trip.
2. How to train your puppy
This is crucial, especially if it's your first time traveling with dogs to a distant location with you. If you will be using a crate for Spot, get him used to the crate before the trip. Introduce it to him and let him use it at home.
For this, it's imperative to choose the right size of pet box to use. Vets recommend travel boxes that allow your dog to stand comfortably and sit on their hind legs easily. The crate should be big enough for your dog to move about a little and stretch.
In addition to this, do not introduce and train your pet to use the crate the day before the journey. Give the pup a week or so to get familiar with the box and develop a sense of comfort in it. You need to make sure that the dog will see it as a sanctuary in an unfamiliar situation, setting, or environment.
3. Keep up with your pet's routine
Follow the usual schedule of your pup. Give Spot his treats around the same time because it's vital to maintain a level of normalcy — it will give him comfort. But perhaps indulge him a bit since you're already attempting to maintain his comfort in an unfamiliar situation. Buy his favorite dog treats online, where most pet necessities are more available.
Also, set or establish the schedule for toilet breaks. You don't want a mess in the car, right? And work in stops to allow your pup to breathe in some fresh air and stretch. For such stops, have his leash ready to prevent accidental escapes. Let the dog walk and play with it for at least 30 minutes. This will spend his pent-up energy, and maybe, once you hit the road again, he will be ready for a long and refreshing nap.
4. Learn important calming strategies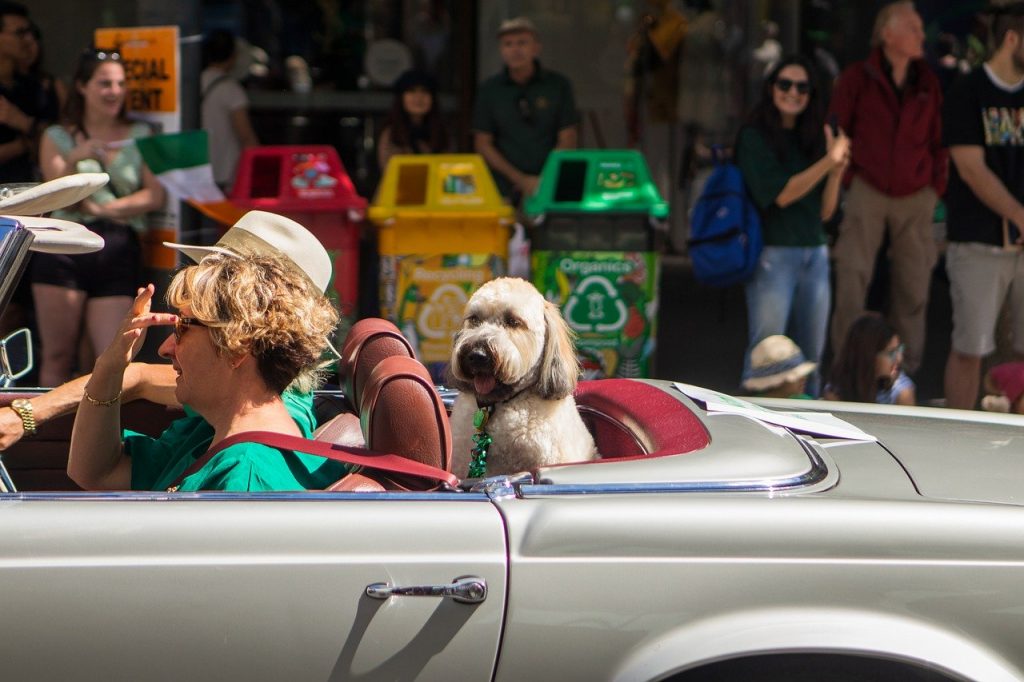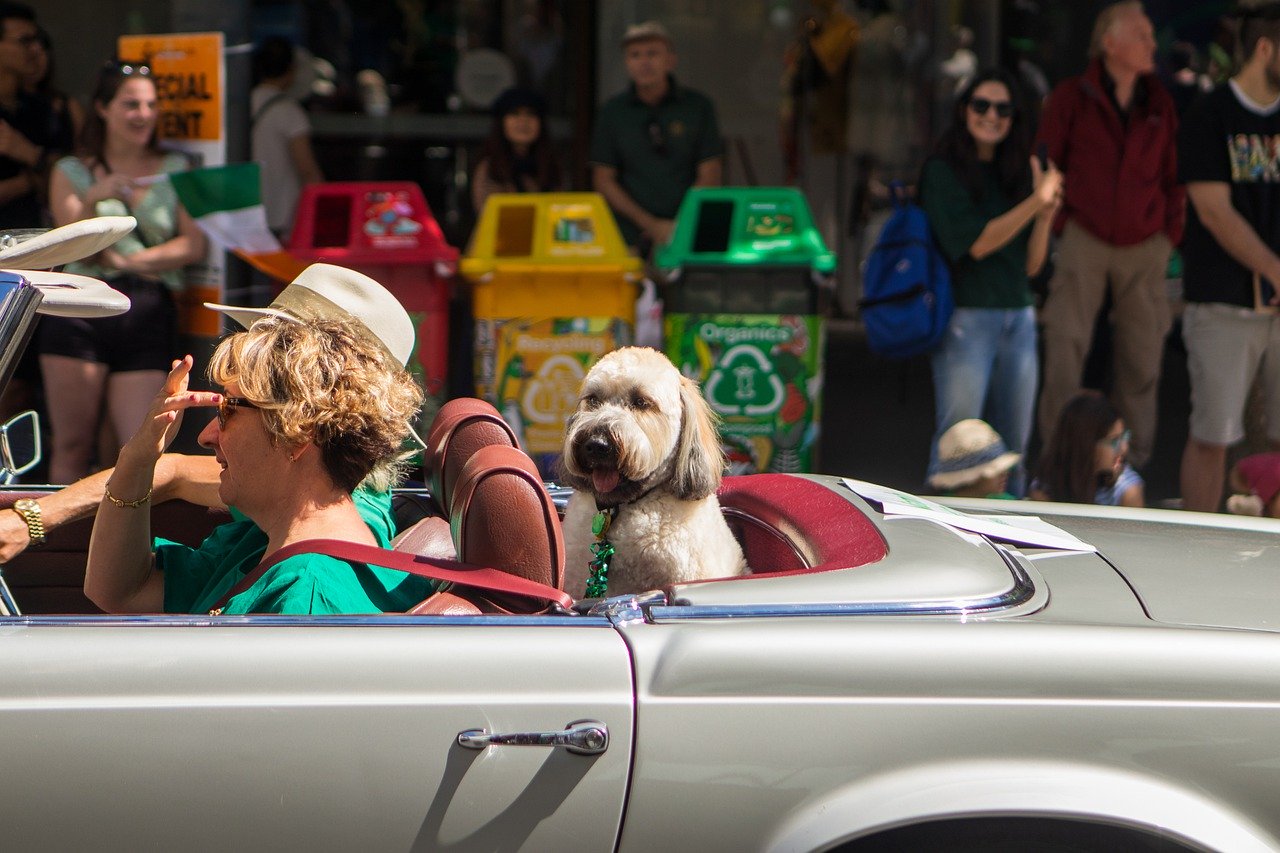 As mentioned earlier, some dogs can get quite agitated on the road, especially in traffic when and where there are a variety of elements that can alert or heighten their senses. Thus, it's essential to be prepared for potentially stressful situations while taking dog in car.
It may be necessary to take your dog out of the crate, cuddle him, and give him a treat. Or, to provide different kinds of diversions for him, such as music and toys. Some pet carers also advise using aromatherapy for relaxation.
Now, if your dog is really not good with road trips, consider a medical solution. Take your pup to the vet a week or so before the trip. Inquire about natural dog sedative for travel that's suitable for your dog's anxiety and overall health. You can provide your dog with dog calming products if he gets too anxious and stressed when traveling.
5. Keep the atmosphere in the car pretty chill
This may be a bit difficult to do if you have young kids with you because they, too, can get quite restless during road trips. However, if possible, keep the vibe in your vehicle relaxed for the most part. Dogs feed off of the energy of their humans, and if other passengers are stressed, your pet will feel it.
So, encourage naps and soft calming music. It also wouldn't hurt to prep the young ones for the long road trip. There're loads of advice available on the Internet on how to keep children busy yet calm on the road.
Extra tip: Protections for the upholstery and carpet, such as seat coverings and car mats, make it simpler to manage pet messes and keep the interior of your car clean. You may want to keep it really cold inside the car. Studies show that lower temperatures can make people and animals feel calmer and more relaxed. At the same time, a colder environment is known to induce sleep. As for the driver, keep him or her wide awake with coffee.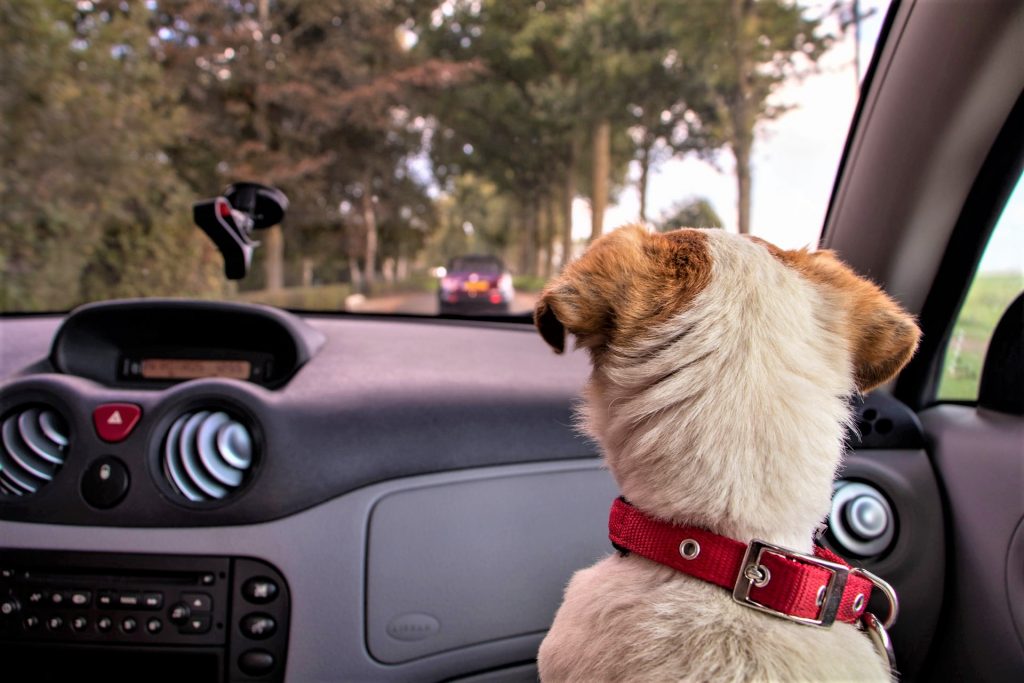 Road trips typically require meticulous preparation, and more so if there are a lot of you coming, and you have an animal in the mix. So, take the time to organise and prepare adequately. List all the potential setbacks and come up with a variety of solutions for them.
No doubt about it, it's going to be a lot of work. However, taking into great consideration all the details can ensure the success of the activity, and everybody's good time.
Are You Travelling with Your Pet? Carry these Inevitable Pet Gadgets with you to make your journey smooth and travel with your pet hassle free.
Image by 99mimimi, StockSnap and Squirrel_photos  from Pixabay
Photo by marieke koenders on Unsplash