When it comes to wall décor, ignoring the importance of art works and posters is just not possible. Posters have been an indispensable part of home décor fashion for long now and have been used extensively in different eras and generations. However, there are a few forms of posters which are forever favorites and one of them is bally posters.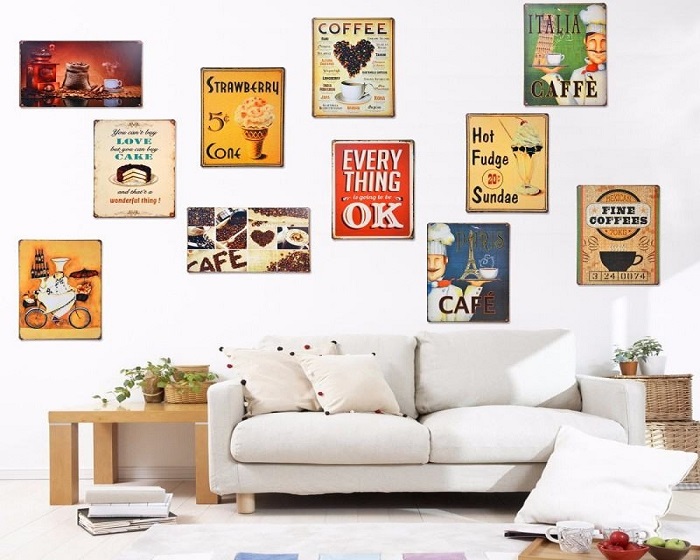 The origin of these posters can be accredited to the founder of Bally shoes who approached Bernard Villemot. Villemot had designed the first poster for the fashion shoe in 1967 and entered into a long creative relation with this fashion footwear for designing posters for 22 long years. Bally posters were one of the favorite ones for home décor since the 1950s. In between 1950 to 1970, when the world experienced one of the most revolutionary periods of technological advancement with the invention of color TV, dramatic and bold colors of Bally posters swept the people with its glorious and warm appeal. Everyone fell in love with its pragmatic approach.
Vintage Bally Poster Décor
Bally posters are, particularly, large format style posters which offer an epic definition and add magnificent warmth to your living spaces, kitchens, and even kids bedrooms. Since, these posters are specifically colorful, bright and charming; they add a range of vibrancy to your kids' room and also brings in an additional feel of warmth to your interiors.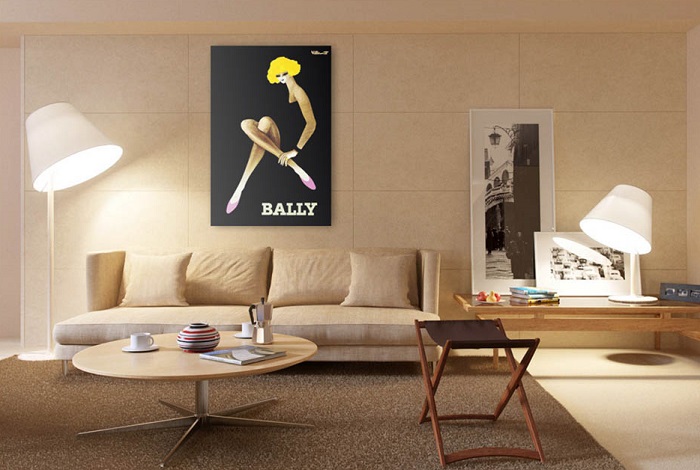 Since poster arts significantly reflect your taste of art and color preferences, you can add these posters to bring in an additional personal touch to any space inside your house. If you are aiming at creating that big bang popping ambience in any room, Bally posters can do the trick for you. A broad range of appeal is evident in these posters through the art patterns which can suit your mood accordingly.
History Behind Bally Posters
The founder of Bally Shoes, Carl Franz Bally marked his journey in the fashion footwear industry in 1851. It gained tremendous popularity and market hold over time, and spread its business throughout the world, including Sydney among many others. However, in the 1960s, the company suffered from an identity crisis and its advertising and marketing team approached a new look to gain command over the market. Thereafter, the Director of Publicity of Bally Shoes approached Villemot to create a poster for the the promotional venture of the company, since the current designs of the brand lacked the creativity to engross the customers. The poster then created was of 'Bally' (1967), which was also known as 'Legs' and it even won the Martini Prize Gold Medal. It became a revolutionary fashion statement, which reflected bold style, enigmatic fashionable approach, and grand elegance.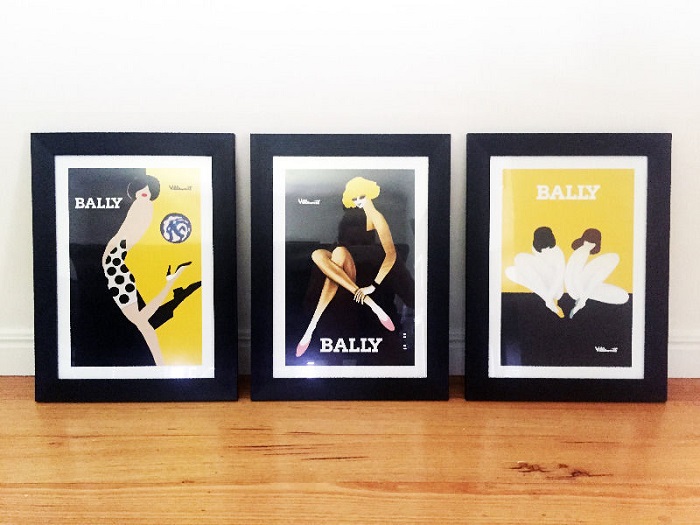 Slowly yet steadily, the poster style poured its effect even in-home décor forte as well. People started choosing the dramatically stylish posters of legs for their living rooms to the bed room and even study area to entertainment rooms, owing to an extensive range of reasons:
These posters reflected a timeless love for fashion and elegance.
Bold use of colors easily adds to the warm and vibrant appeal of the interiors.
Collection of bally posters reflects your inclination and obsession for vintage décor as well and if you have already implemented vintage home décor, these posters can complement your interiors in the utmost way possible.
Therefore, Bally posters have stood through the test of time in terms of popularity and preference in home décor forte and even today, it is recommended by many interior stylists for adding a genuine artistic feel to interior designs.