Pets bring years of joy to your home. Growing along with pets would be a wonderful experience for kids. It creates a chance for children to learn life's valuable lessons about love and care. These cute members will make your life more beautiful and interesting. Choice of pet is yours but the idea of comforting the little one is in our hands. Pick out the best suitable pet furnishing for your companion to make them feel at home.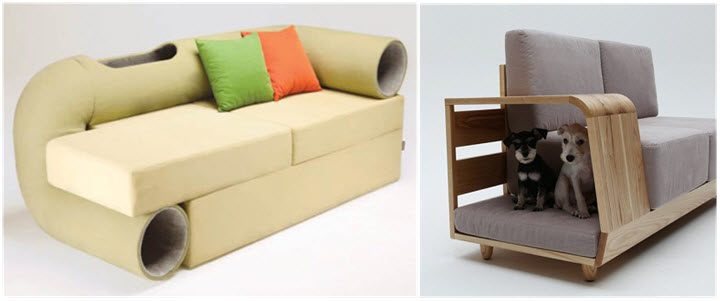 Never miss to accommodate your little pets along with you while relaxing. The cat tunnel sofa, the grey one with rooms for your pets are elegantly designed pet furniture styles that makes your décor look unusually fabulous. It is soft, warm and would match every style and budgeted cost of your décor.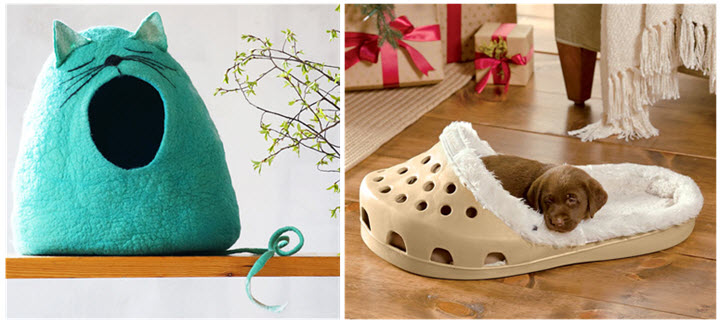 Give them a colorful and comfortable environment at home. The felted sleepy cat cave, designer pet clog beds with unmatched support looks cool and comfy. Now that's really a soft treat any pet would love!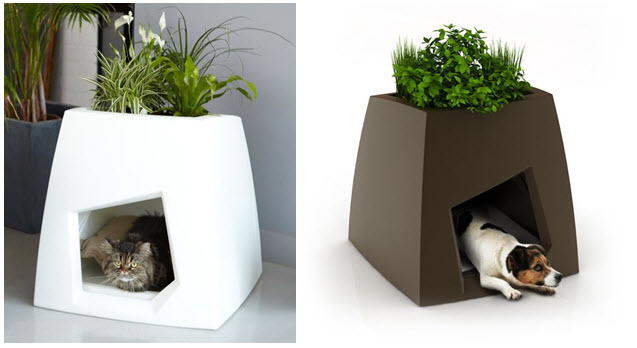 Indoor plants are equally loved like pets by many people. The pousse creative dog planter would be the right choice for them to take care of both plants and pets together. This designer planter cum pet furniture is the impressive choice when you think of a unique green home décor.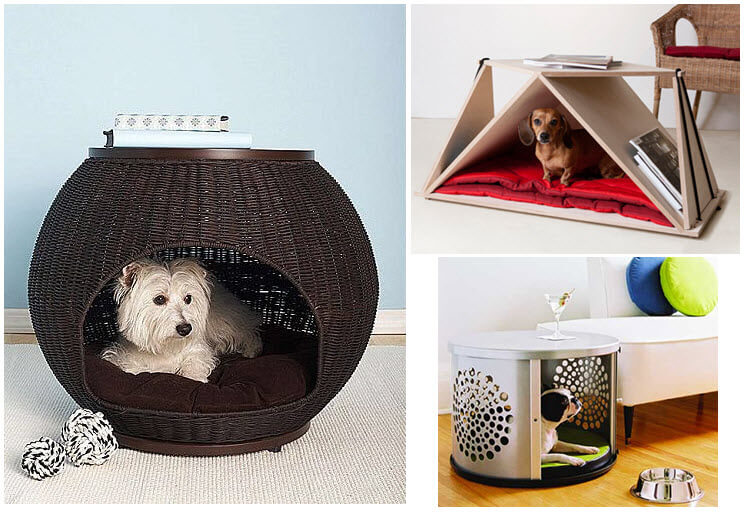 Let your pet play as well as relax along with you in your living room. The modern side table, wicker igloo pet bed allows them to own their world and relax in style. Any side table would be perfect for your little friends even the coffee table allows him to stay and play cool.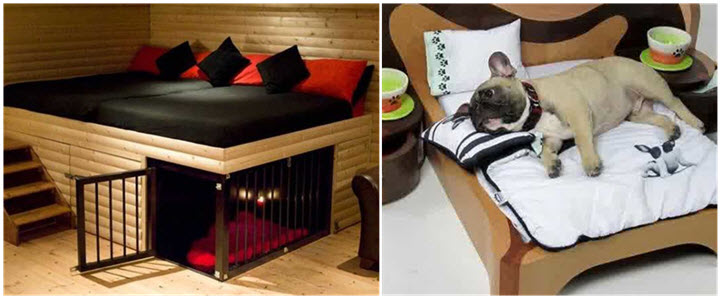 Create a cool heaven for your super pets to scratch play and rest around. The wave bed set would be a special gift for your pet. Can also choose personalized bone pillows and cooling dog beds to lounge around. The cat crate bed provides space for the kitties to nap along with you.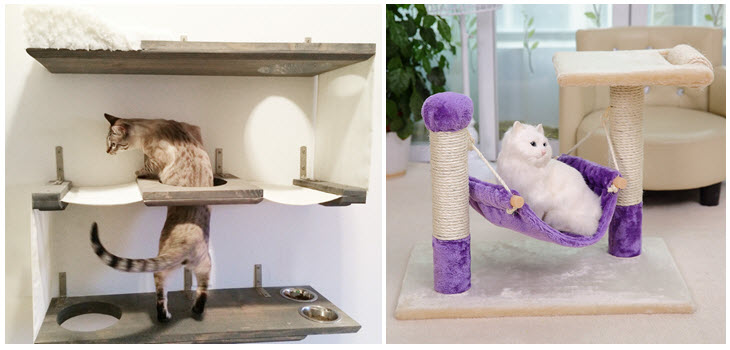 Take a look at the three level cat bunker set, the perfect functional pet furniture for naughty cats. The purple climbing tree swing set is cute, durable and easy to clean. These fantastic sets would look great in any room.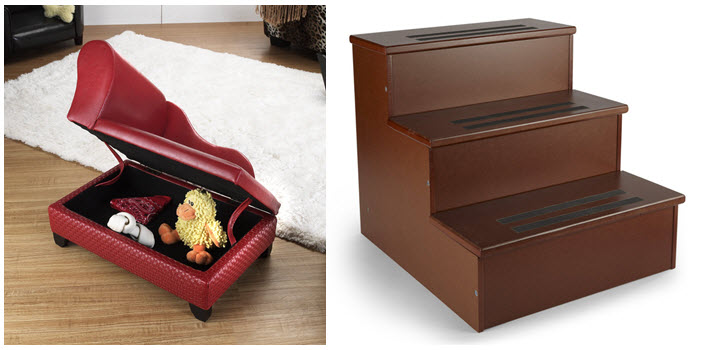 Get ready to receive a new member in your family and do give him lot of space to be happy at home. Choose furniture's that would be compact, comfortable and serves the purpose of storing. The storage pet furniture is a feeder, toy organizer and a pet step with multi utility functions. The snuggle wave red couch is fancy and stores your buddy's stuff secretly.
Pleasure is where a pet lives. Show your unconditional love and you receive the same from them. Dogs and cats stands first when we list pets. Give your pet with a suitable furniture that matches your home's décor with these pet furnishing ideas and get ready to stuff your home with little love. They are amazing lovable furry companions to make every moment of our life colorful. Try to comfort them by giving the best atmosphere to grow along and long with your kids. Unique ideas regarding the topic is always welcome.
COMFORT YOUR FURRY BUNDLE OF JOY….