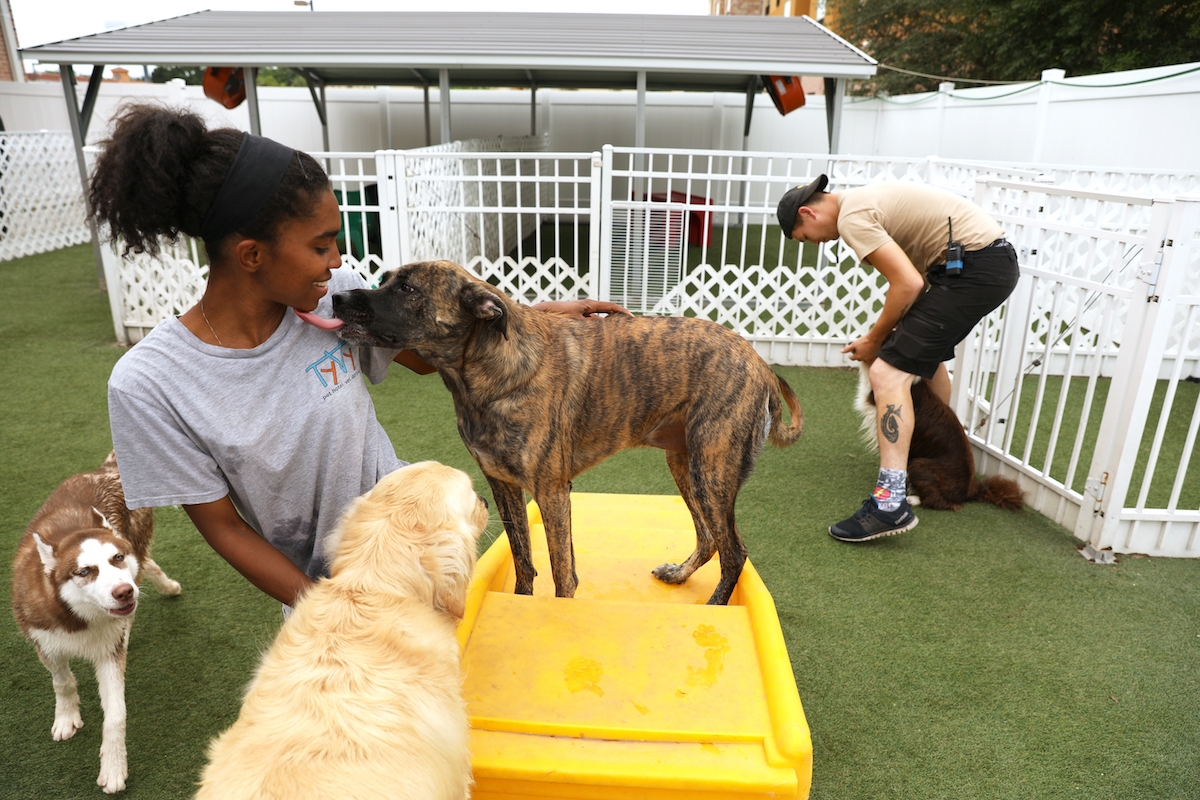 No matter how close you are to your dog, you cannot be with your dog all the time. While every dog owner has their own set of problems when it comes to leaving their dog alone, most of it is related to their professional career. Given that, the only option that they are left with is to send their little pooch to a doggy daycare center, which seems to be the best option due to its broad spectrum of advantages.
As a doggy daycare center appears to be the lifesaver for most dog owners, it is important to find the right facility for your dog to ensure that he gets the utmost care possible. With that being said, here are some of the facts that you need to consider when it comes to finding a doggy daycare center:
Get Referrals
Going for the references laid out by your close ones mostly confer great results. Therefore, when it comes to finding the right doggy daycare center for sending your dog to a safe and secure place; make sure that you pitch the thought in front of your near and dear ones. Your friends and family members who might have used the service of professional daycare facilities such as Primp Play might be able to suggest you the best way to find a doggy daycare center that will meet your needs.
Research Online
Once you are done gathering the basic referrals from your family and friends, it is time to dig a little deeper personally. Take the help of the Internet, seek out some of the most authentic websites of the daycare facilities in your locality, and see whether their services seem viable for your situation or not. Also, go through the online gallery they have shared on their website that has images of the facility. If you find a potential establishment that would be able to provide the required hospitality to your dog, you can meet the staff.
A Personal Visit
After you have identified some of the prospective daycare facilities, it is time to give a personal tour of the facilities. Not only it will help you in getting a better idea of the place, but it will also render you a great understanding of whether your dog will be happy and safe there or not. Check the staff to dog ratio and see if there is enough potential to cater to an emergency situation.
Make Queries
During your visit to the daycare centers, meet with the person who runs the facility along with the members or staff who takes care of the dogs. While in the meeting, make sure that you ask some of the important questions such as how long have they been in this business and what is their evaluation process when it comes to enrolling a dog. Check out their protocols for an emergency and whether they are running on a license or not.
Conclusion
Whether you are going for an extended vacation or a long shift of job hours, a doggy daycare center can provide your relief from the stress related to the care and safety of your dog. Find the right facility with the help of the aforementioned tips and ensure the optimum care for your dog.