As announced earlier, Axure released their latest version Axure RP 8 Beta on 12, August 2015. In verison 8 beta , they have included many enhancements and more expecting the final version of Axure RP 8.
It is limited to only for the existing customers and it is going to be a free upgrade for those who purchased Axure RP 7 license.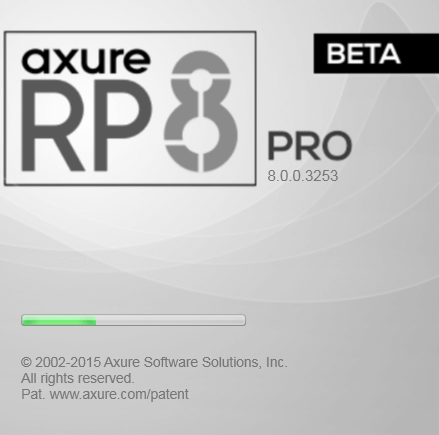 What's new in Axure 8
To me, the main enhancements are – enhanced new animations, interactions and a pen tool that allow us to draw custom vector-based shapes. With Axure RP 8, we have Team Projects to collaborate the work easier. This is helpful if you are working in a team.
Pen Tool and Custom Shapes
Draw custom shapes and icons with the new pen tool
Convert shape widgets to custom shapes
Transform shapes with flip, unite, subtract, intersect, and exclude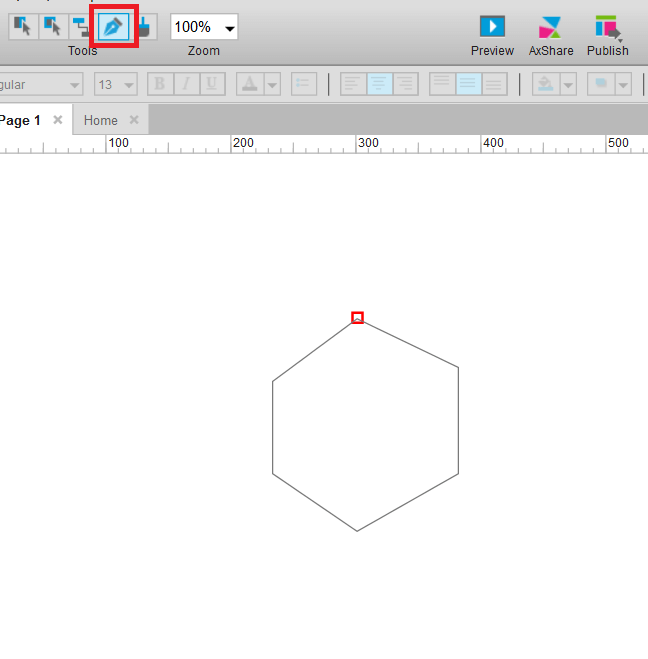 Groups
Groups are listed in the Outline
Add interactions to groups
Apply actions to groups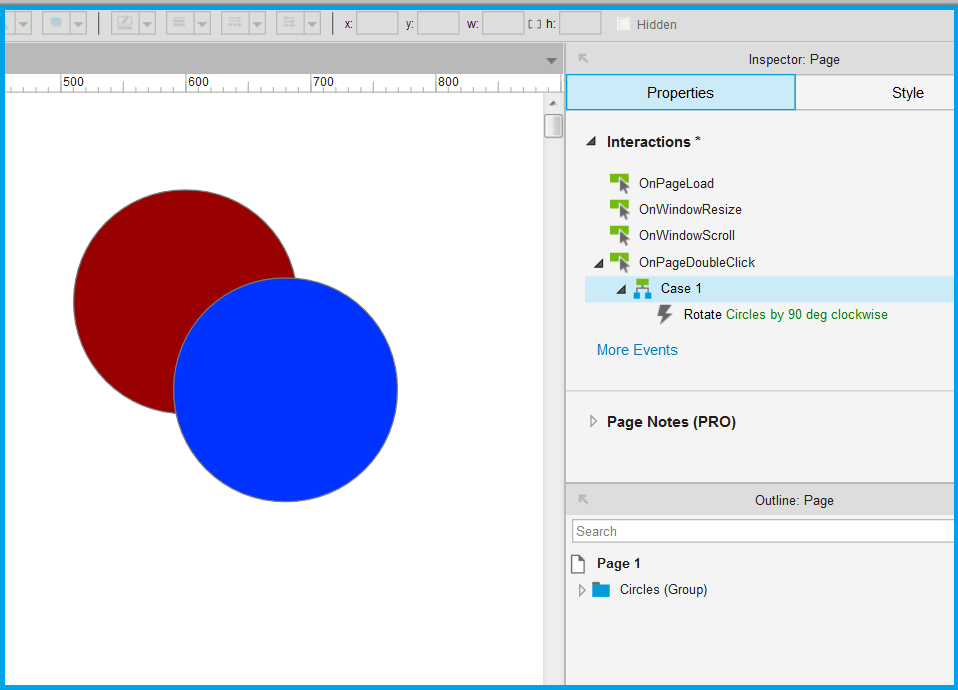 Environment
Inspector replaces three panes–Widget Interactions and Notes, Widget Properties and Style, Page Properties
Sitemap is now called Pages
Widget Manager is now called Outline
Toolbars in panes is reduced
Mac and PC versions now have the same Top Toolbar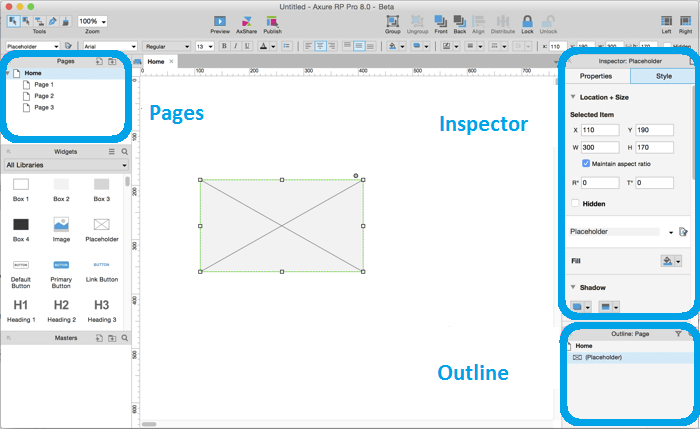 Animations
Apply simultaneous animations on a widget
Rotate animation
Flip animation when setting a panel state
Actions
Rotate
Set size added to shapes, images, hot spots, and form widgets
Set size has anchor options
Set adaptive view
Fire event (used to trigger an event on a widget or page)
Boundaries for move actions
Widget Styles
Add and update widget styles from the Inspector
New default style that all other styles inherit from
Style dropdown shows a preview of the style.
Default Widgets
More styled shapes including multiple box and button styles
New markup section including new snapshot widget
For text fields and text areas, choose to hide hint text after focus
Optimized rectangle shapes in prototype (render as DIVs)
Flow Diagrams
All shape, image, and snapshot widgets have connector points
Connector points are only visible when using the connector tool and mouse is over the widget
Connector points are larger and easier to select
New Events
OnLoad is available on all widgets
OnRotate – shape, image, line, hot spot
OnSelectedChange, OnSelected, OnUnSelected – shape, image, line, hot spot, checkbox, radio button, tree
OnResize – dynamic panel
OnItemResize – repeater
Snapshot Widget
Capture an image of a page or master in a widget
Scale and adjust offset
Apply actions on the referenced page to change the image
Print Options
Paper size and settings
Print guides on diagram
Multiple print configurations
Scaling options
Page and master selection
Team Projects
Host team projects on Axure Share
Edit styles, variables, and note fields without checking out
Repeaters
Fit to content in HTML setting added for varying item sizes
Hidden widgets do not affect the bounds on an item
Faster initialization of repeaters in prototype