If you have a garden, you know how much of a blessing it is. It is a great place for relaxation, but it can also be a super fun gathering place for you and your friends. If you have children, they have a place to play safely, and you can easily keep an eye on them. You can design your garden according to your preferences, which makes it even more loveable. Of course, that means that you will choose certain features that you want to include in the design, while you will dismiss others. However, there are some features that people generally like, and that are a must-have. Here are some garden features that'll take everyone's breath away.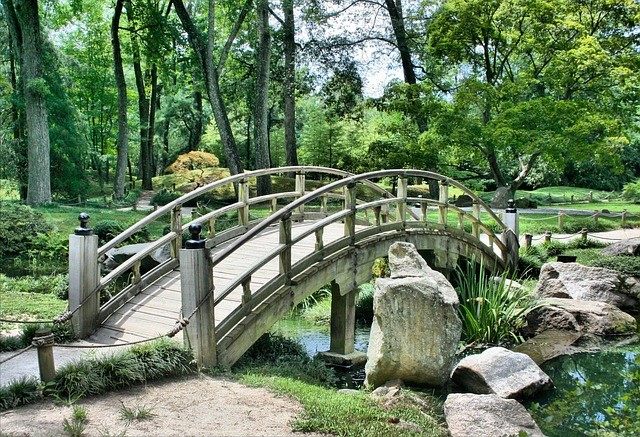 1. An outdoor movies screen
You can have an outdoor cinema right there in your backyard. Everybody loves movies, and being able to watch them under the open sky definitely adds a bit of extra charm to the whole experience, don't you agree? If there is enough space, bring out the screen, gather your friends, and start that movie marathon. Obviously, you'll need a good home theater projector as well. Thankfully, they're much cheaper than they used to be, and you can definitely find high quality for low cash. Either way, it's completely worth it!
2. A water feature
There is nothing quite as relaxing as the sound of running water. It simply makes people more calm and peaceful, and it adds a bit more visual interest to your garden. It can be a bit of a pain when it comes to maintenance, but ultimately the pros outweigh the cons. And don't worry – a water feature doesn't have to be a huge fountain. There are many unbelievably cute water features ideas for a small garden. Adapt your wishes to the space you have, and you'll be fine.
3.A spice garden
We all know that fresh spices are so much tastier than the dried ones, and they add a bit more color to your meals. So, why not create your own little spice garden? Obviously, you'll want them to be conveniently close to the kitchen, so don't plant them in a far-away corner of your yard. A good idea is to put them in pots of different sizes, shapes, and colors, and arrange them on an old coffee table that you'll put on your patio. That way, it's close to the house, but it's also close to the grill when you don't feel like cooking at home!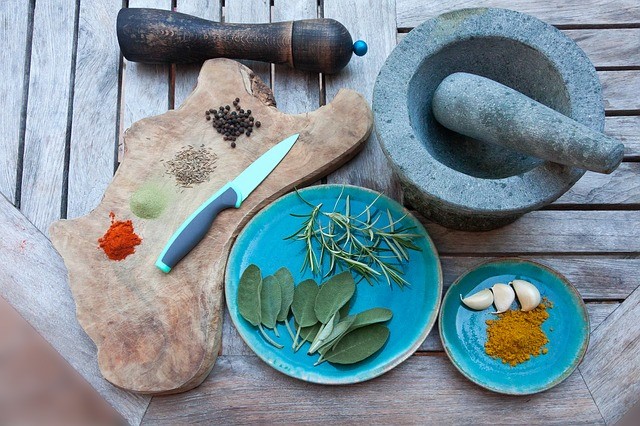 4. Unconventional gardening
Gardening is not restricted only to pots and the ground. Make sure include one of the more unusual gardening styles into your garden. Think about pallet gardens, for example. They are extremely useful if you like to move things around a lot (and a good solution for your spice garden, too). There are other gorgeous ideas, such as green walls, using ladders and dressers to showcase your potted plants, terraced flowerbeds, and many more. It would be a shame to limit yourself to conventions, right?
5. Trellises
Trellises must be one of the most brilliant ideas someone had about gardening. They look simply wonderful and they provide your garden with that dreamy, romantic appearance. They also provide structure, and they are a welcome change if most of your garden is a bit floor-bound.
6. Storage space for gardening tools
Obviously, every gardener has their tools. In order for your tools to have a long working life, you need to store them safely. However, that doesn't mean that you can't make a show out of it! Find an old dresser, for example, repaint it so it goes nicely with the rest of your garden, and store all your fancy tools in it. Put some cascading plants on the top, and voila! You have a safe space for all your stylish but useful gardening gloves, secateurs, your fancy watering can, and even your hose. Of course, you probably won't be able to fit larger pieces like rakes or shovels, but you should be able to fit all of the essentials.
7. A fire pit
Fire pits are always a great addition to any garden. They provide warmth during chillier nights of spring, summer, and autumn. They are incredibly romantic, and they can be dead useful – for making s'mores, for example. You can set up a s'more station, gather your friends or family, and enjoy hanging out and eating sweets. If you don't have a sweet tooth, worry not, fire pits are great for all kinds of foods, like corn on the cob, or even hot-dogs!