If you are planning for colourful interiors at home, then decors made of polymer clay would be the best choice to make it happen. The clay decorative will adorn every inch of your home with splashy colors. Your fun loving little ones will go crazy in its funky beauty. Can also choose varying colour themes for every room and pick your décor accordingly. So, get ready to own your colourful décor from the list below for a unique mesmerizing indoors.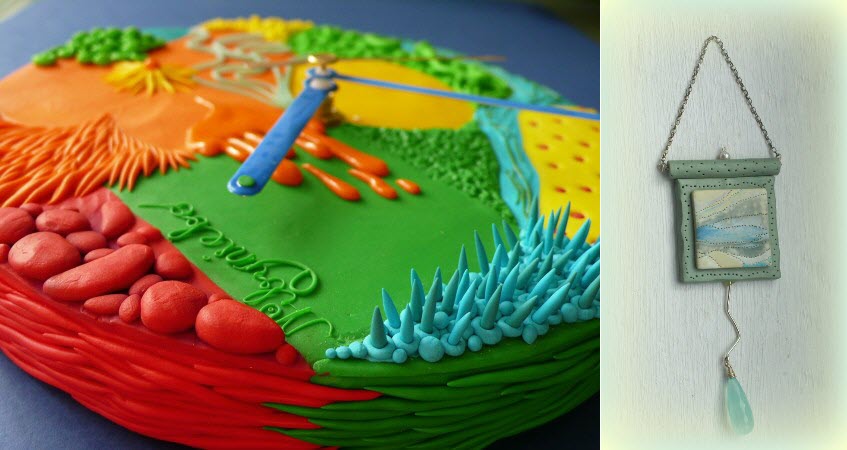 Nothing quite reflects colourful beauty of art like clay decors. The colourful wall clock is like a piece of cake, mixed media art wall hanging with chains and gemstones is sure to delight everyone's eyes repeatedly. These fancy multi-coloured patterns will spread a unique charm all time indoors.

Everything is set to taste the yummy, tangy soup. The black large soup mug with spoon, Oak salt and pepper set with toothpick holder will perfectly spice up the soup. Preferably also the suitable choice to spice up the home décor.

Beautiful patterned mirrors to reflect the beauty of our self looks a bit more interesting with polymer clay decorative additions. The Flower mirror, dragon art mirror looks fancy enough to add that pop of colour to the décor. The prettiness of the mirror will always drag us to stand in front and admire the beauty.

Impressive interiors are always possible with polymer clay flower arrangements. The mild flower display, succulent pot blooms like it is just plucked fresh from the garden. Ever fresh flowers and succulents suitable for all seasons will look so natural giving the room a sense that its alive and live.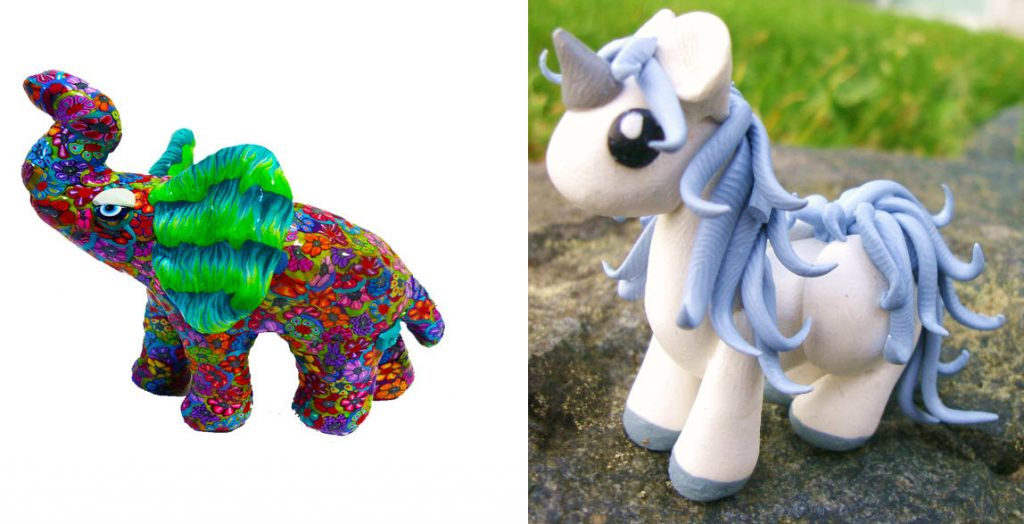 The artistic colourful beauty of polymer clay figurines will never go wrong in decorating home interiors. The modern elephant sculpture, mini unicorn truly captures the power and unique beauty of polymer clay. These cute ones are purely shelf sitters and are always ready to create a "wow" factor to the décor.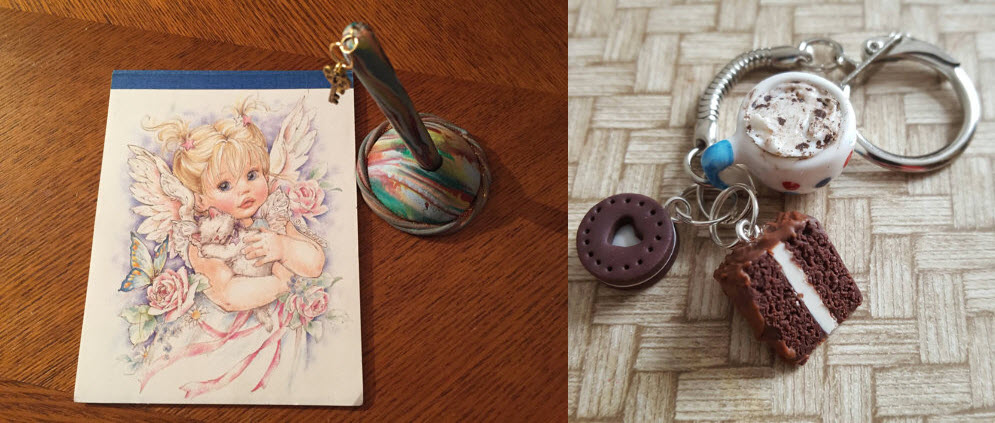 Hand sculptured refillable polymer clay pen is always a hit among the kids. Playful décor that teaches the pleasure of writing. If you are a chocolate lover then never miss this coffee, cake key ring. Can't find such a cute and better key organizer.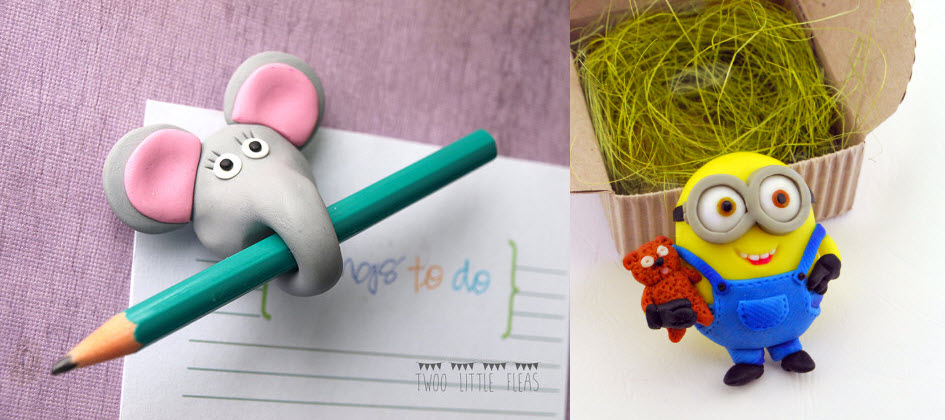 Get ready to collect your colourful refrigerator magnets from polymer clay pool. My fridge holds the little elephant and its really looking cool. Little minion and lots more on the list. Ideal decors to dress up plain refrigerators and colourful additions to other iron goods at home.
Playing with clay is a fun filled and most lovable activity right from childhood. This colourful mix of decors will brighten up your little world.  Bring in a change to move ahead of the normal décor to the world of polymer clay and experience the difference. Unique pics related to the topic is always welcome.
CAPTURE… LOVE…. ADMIRE…. YIPEE…