Known to be an ancient form of art, hand-knotted rug have become widely popular and timeless pieces of home décor for many homeowners and interior designers. You'll find them in the most exquisite houses across the globe, but it's becoming common for interior designers to recommend them for smaller homes and offices.
Produced through the process of knitting wool or silk onto a loom entirely by hand, it takes exceptional skill and a long period of time to weave hand-knotted rugs. If you're not yet convinced that a hand knotted rug is worth your investment, here are the five most common reasons why many have decided to decorate their living space with hand-knotted area rugs.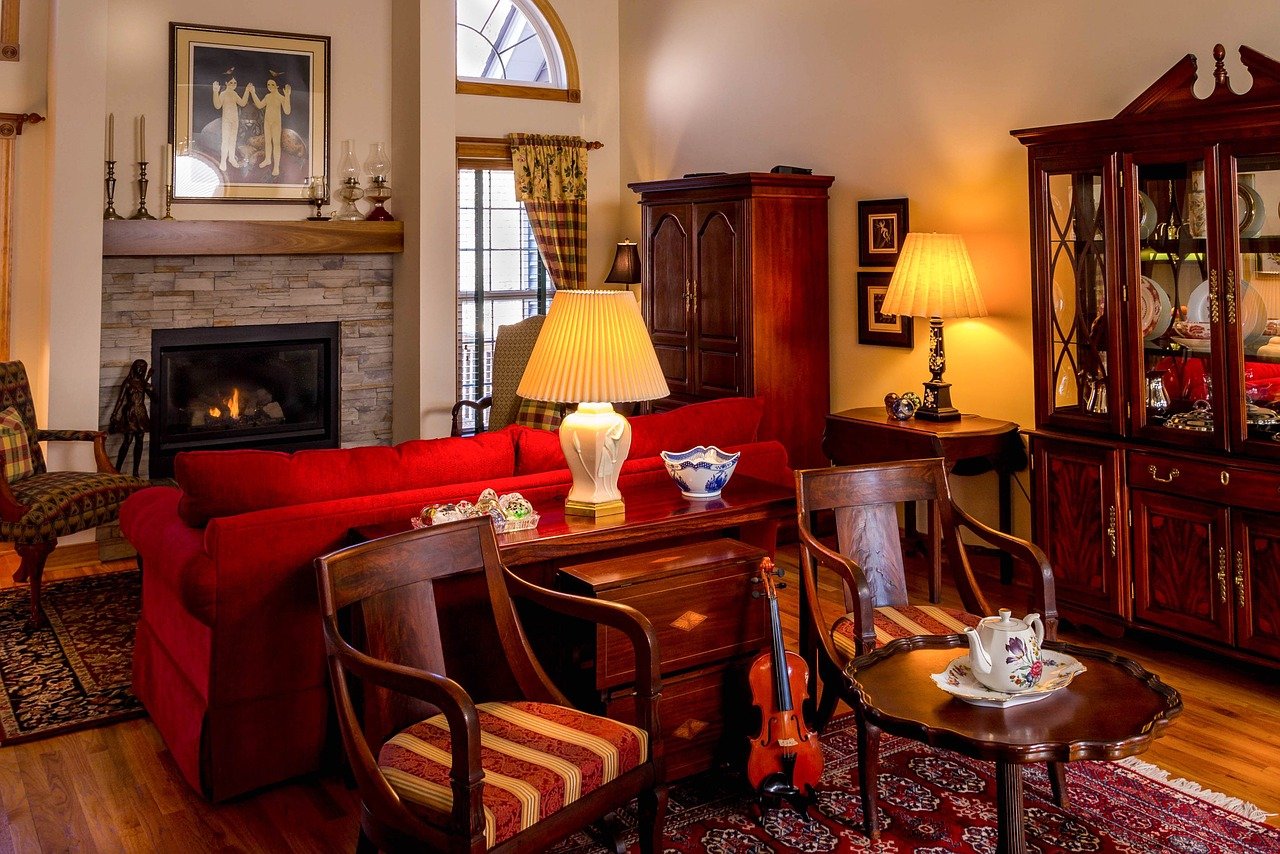 1. Each piece is a unique, genuine work of art.
The excellent artistry behind every hand-knotted rug is a product of the time, thought, and skill dedicated to its creation. Most hand knotted rug from ancient times represent the heritage and culture of the tribes who made them, and today's rug makers who replicate them continue to incorporate old patterns to honor its original style.
Aside from bearing unique decorative patterns and designs, the meticulous endeavor and attention spent on their form and structure (around 10,000 knots per artisan per day) guarantee that each piece is completely one-of-a-kind. With these handmade works of art, you can quickly transform any living space by giving it an equally distinctive personality.
2. It adds elegance and style to your home décor.
Hand-knotted rugs come in different designs, colors, shapes, and sizes—and from different periods of time—so they can adapt or add style to every living area. They can be used to make a statement, especially those that bear bold colors and striking designs, which is why many rug owners allow their hand-knotted carpets to be the main decorative centerpiece in every room.
Those with more neutral colors and muted designs are also great for complementing existing decor. As these rugs preserve and exhibit history in its construction and design, they have a natural tendency to make a room look more elegant and classy.
3. It has functional benefits for your home.
Inexperienced or first-time rug buyers are usually after rugs' aesthetic function. They use it to decorate living rooms, dining rooms, bedrooms, and even their bathrooms. What many don't know is that they do more than furnish homes.
Hand-knotted rugs made of organic materials are great for improving your room's air quality, as they act as a passive air filter that traps dust and other particles so they don't freely float in the air. They also provide warmth and comfort by serving as a comfortable surface and retaining warm air longer, especially during colder seasons. More than that, they reduce slips and falls, and helps absorb noise.
If those aren't enough, hand-knotted rug are also capable of making a room look bigger or smaller, depending on the shape, size, and design of the rug used. These make the rugs not only pretty to look at but extremely beneficial for you, your home, and your family.
4. It increases in value.
A hand-knotted rug's initial value is partly determined by its quality and durability. Unlike machine-made rugs, you can't just remove the fibers of a hand-knotted rug from its base. Moreover, the extreme strength of hand-knotted rugs can be attributed to the materials that are utilized in producing these items. They are usually made from wool, which is known to be one of the most durable fabrics in the world.
With proper care, hand-knotted rugs can extend its lifespan and be passed on from generation to generation. In fact, antique hand-knotted rugs are at least 100 years old. And when rugs become a part of the homes and lives of our loved ones, it only adds to the rugs' sentimental value.
The fact that these rugs come from earlier centuries also increases its monetary value, making them extremely attractive to collectors around the world. However, do keep in mind that not all hand-knotted rugs can be regarded as collectibles since these rugs can vary from badly-constructed to remarkably well-preserved. But if you're experienced enough to select a hand-knotted rug of good quality, you'd be spending on a valuable masterpiece.
5. It can last a lifetime.
Thanks to their flawless strength and durability, these exquisite hand-knotted rugs can easily outlast its owner. And if you're able to find a fairly new and fully hand-knotted rug, it may even live to see your great grandkids. But beyond that, these time-honored and enduring pieces of home decor come in different types—traditional, transitional, contemporary, modern, and many others—so they never really go out of style even with the existence of new trends. There will always be rug owners who have the heart for vintage pieces displaying old-fashioned (Oriental and Persian) designs and patterns, as well as fashion-forward rug owners who find joy in incorporating hand-knotted rug into their modernized homes.
This post contains affiliate links, which means we may receive a small commission, at no additional cost to you, if you make a purchase through these links.