"Internships are very important part of our education program, first and foremost. In setting up professional internship, not only will we be able to offer students a chance to work with industry professionals, but the students also will be able to take the theory they learn in the classroom and put it into practice here, in whichever activity they're focused." – By Craig Miller
An internship is an opportunity offered by an employer to potential employees, called interns, to work at a firm for a fixed, limited period of time. Interns are usually undergraduates or students, and most internships last for any length of time between one week and 12 months. It can be part time during your semesters or full time during your holidays. Check out these Seven Sites which Gains you Paid Internship.

When it comes to student focused market place, it is none other than internship.com. It has friendly tools and services to enable each student to understand their wide internship opportunities. Founded in 2010, Internships.com is now owned by textbook rental and online tutoring company Chegg in Santa Clara, CA. Those who are searching for internship, doesn't have to bother much about the term and related issues. As internship.com provide you with a good guide about what internship is and also from its basics. They will guide you by asking Your Location, Your Major, Compensation, Employer type, Full/Part time. And they will then list the result. You can go through it and select. When you select any of the listed company, they will take you to a page where you can get all the information regarding the Company Location, Application Deadline and Position (if it is a part time/full time). They will provide a description about the Company, their responsibilities and requirements. You can go through each of it and then press the Apply Button. If you are not their member then you have to login to get their facilities.

Started way back in 1996, Experience have over 100000 employers who connect with top talents through their network. They have schools and organization as partners across the country to provide career service to more than 4.2 million students and alumni. Their search is not at all complicated and has a very simple process. They provide Internship Searches by Major and By Location. If you select the major/location, you will directly reach the listing or the job search page where you can see a list of companies. If you select any of the listed Company, you can get all the details, regarding the opportunity type, experience level, description, and qualification and compensation level. The experience they are asking is mostly <1 year or student. Instead of searching from the list, if you have your own choice, no need to worry at all, you have an option at the top of the list to enter your own searching criteria. Here you can enter your opportunity type, your location in detail, select specific industry and job function to get to your own search list.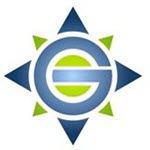 Global Experiences are the leading provider of International internship with 2 time award winner. They are providing their experience and expertise to young professionals since 2001. They provide a wide variety of destination to carry out your internship and can make it an unforgettable one and also can expand your horizon by building the confidence. They have 10 global locations and 24/7 personal support. In their Internship section, you have a vast categories to select you desired one. If you select any of it, you can have a shot description and the eligibility criteria. If you are fine with that, you have the option to inquire more in detail. Here you have to fill out the form, so that they can know more about your background and fit your needs accordingly. Next step is to schedule an appointment with one of their Program Consultant through Skype/Phone. This to discuss you program in detail and to know the objective of Internship. Once they confirm that you are good candidate, they will invite you to submit resume & cover letter. And then your internship journey with Global Experience begins there.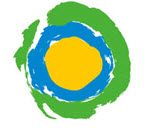 It date back to 1996, so if you are looking for their history there is a long lot to go through their page till 2010, when they Launched Idealist 3.0, unveiling a brand new design and a slew of new features for connecting with people and organizations, saving searches, inviting people to events, and much more. A distinct feature is that they have 3 languages (English Spanish & French) to select from along with Type, Location, Area of Focus and Compensation. The search results keeps on changing as you change your criteria. You also have an option to get the email alert here. I was just going through the site and their search list had more than 15 post per day with the specific criteria I gave and more 44 pages to look to. They say that they have 98,369 organizations worldwide.

Looksharp is a five year old tech startup based on San Francisco. This Company was founded as InternMatch in 2009. They provide enough resources on Industry guides, job seeker guides and have their own blog. They provide samples of resume and cover letter. They had over 50 interns in the past five years, in a range of fields from designer to developers and from their Campus Ambassadors, as answered in their FAQ. In Looksharp, you can browse Companies by popular internship cities, popular internship categories and popular internship Companies. Then you can select any of the one which suits you, and if you are tired of searching, then you can create a profile, the employers will come to you. Over 30,000 employers use this site to find great talent, so create a professional profile and let the do the rest of the job.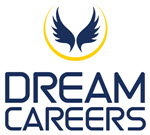 Dream Careers, was founded in 2000 and was formerly University of Dreams Inc. Dream Career operates 11 cities globally, has a network of 5,000 employers offering challenging work experience, and has enabled 13,000 students to go after their dream careers. They also have a Guaranteed Internship Placement with a full refund. They have some unique characteristics by providing 24/7 onsite staffs (all internship program) are available ready to assist throughout your program. They perfect your resume, gives you expert interview coaching, conduct Program Events and Career Seminars. They provide a detailed Internship Placement Process by assigning an internship coordinator from start-to-end. You can apply online, secure your enrollment, get the support and select internship. Start to attend interview and accept the internship. They have over 3000 Employers, 30+ industries and 5000 + internships. Dream Careers proudly say that they has an internship placement success rate of over 99% which guarantees our process with a full-refund policy.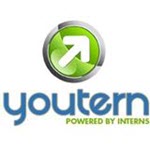 Youtern is not limited to Internship, it Leadership, Mentorship and Careers. Here the seekers doesn't have to go through the big job posting list instead they have to fill in the form provided and can get started. Using your profile they will get to know more about your skills and expertise and compare it with specific needs of each company. In no time they will find the right internship for you with exact criteria to your email. Youtern is that simple.
If you are in trouble, searching for internship with many criteria which doesn't match with all, do try these sites listed in Seven Sites which Gains you Paid Internship, which will save your time and also makes your hard work a memorable one. Share your views and feedbacks and also if you are more comfortable with other platforms, let us know.