Tamil Nadu is located in southern part of India and is known for its rich heritage. It houses many old sacred temples, historic buildings and heritage monuments which attracts many heritage lovers. Tamil Nadu has the largest tourism industry in India. Tamil Nadu also has many scenic hill stations, captivating waterfalls, beautiful beaches and wildlife sanctuaries. People all over the world visit Tamil Nadu to witness the rich heritage and the scenic beauty of nature. Four places in Tamil Nadu are recognized by UNESCO as world heritage sites. 
Below are the UNESCO sites in TamilNadu: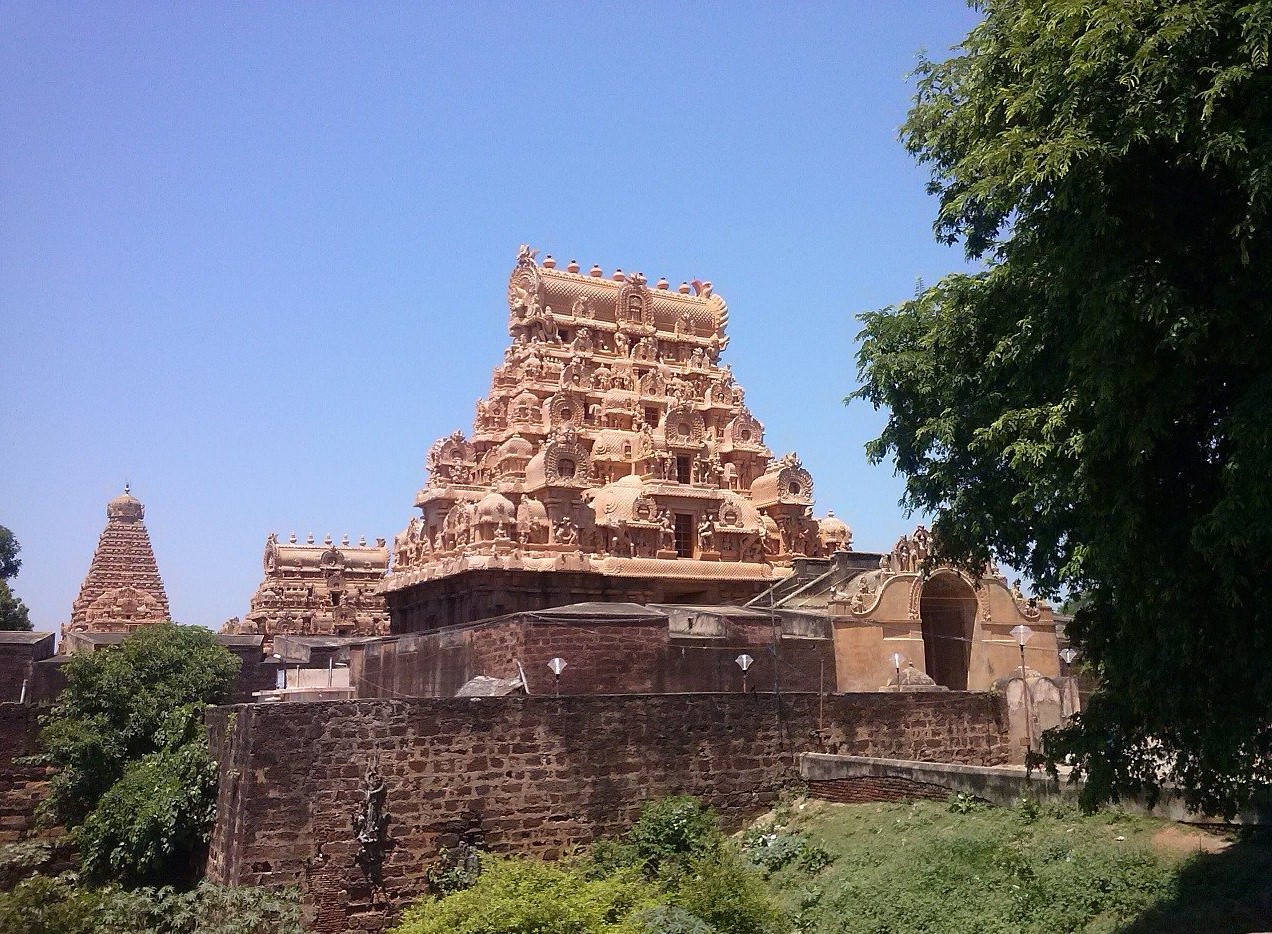 Brihadeeswara Temple is located in the heart of Thanjavur and is one of the UNESCO Temples in TamilNadu. It was built by Rajaraja Chola-I and is 1,000 years old. It is also known as "Peruvudaiyar Kovil". It is well known for its incredible architecture. It is a Hindu temple dedicated to Lord Shiva. It is the world's first granite temple. The unique main sanctum was built with 130,000 tons of granite and has the tallest tower in the world which measures 216 feet height.
Temple has a huge Nandi (Bull) which weighs 25 tons. This magnificent temple has amazing sculptures and paintings. It was declared as world heritage site by UNESCO in the year 1987.
Brihadeeswara Temple Timings
Morning: 6.00 AM to 12:30 PM
Evening: 4.00 PM to 8.30 PM
Main deity and the inner sanctum closed between 12:30 P.M. to 4.00 P.M.
As on accasions and weekends temple is crowded, you can try, Special darshan tickets which Cost Rs 5.00/-
On Sundays and on Shiva festival you can expect crowd.
Get more details of the temple from Tripnetra
1. Stay at Lakshmi Hotel, which is located in the beautiful and historic Thanjavur. And the stunning Bragadeeshwar Temple is just 1 km away.
The hotel is conveniently situates just 500 m away from the Mani MandaBam and a 10-minute walk from Sivaganga Park.
2. Try Hotel Gnanam, which is located just 500 m from the Thanjavur Maratha Palace.
The Thanjavur Big Temple is 1 km away and the Mani Mandapam is 5 km from the property. The Thanjavur Railway Station is 1 km from the property and the Trichy Airport is 60 km away.
This temple is located in Darasuram town near Kumbakonam. It was built by Rajaraji Chola-II in 12th century. It is a Hindu temple dedicated to Lord Shiva. This unique temple is built in the form of huge chariot which are drawn by horses. The Dravidian style of architecture with amazing stone carvings and inscriptions on the stone walls symbolizes Cholas Empire. It was declared as world heritage site by UNESCO in the year 2004.
The temple timings are 6 am to 8 pm daily. There is no Entrance fee or charge for photography or videography. And parking is allowed with minimal charges. November to February is the best time to visit the temple.
To know more about the history of the temple, check transindiatravels
1. Raya's Grand is ideal to stay near the temple which located within 1 km from Kumbakonam Railway Station and Kumbakonam Bus Station.
Raya's Grand is situated 87 km from Trichy International Airport. Holy attractions like Mahamaham Temple Tank, is just opposite the hotel and Airavadeshwara Temple is 2 km away.
2. Hotel Athityaa is located in Kumbakonam, within 400 m of Adi Kumbeswarar Temple and 1 km of Kasi Viswanathar Temple.
Mahamaham Tank is 1.3 km from the accommodation, while Uppiliappan Temple is 8 km away. The nearest airport is Tiruchirappalli International Airport, 89 km from Hotel Athityaa.
Gangaikonda Cholapuram is located in Jayankondam at Ariyalur district, Tamil Nadu. This temple is replica of Brihadeeswara Temple of Thanjavur. It was built by Rajendra Chola-I in 1035 AD when he conquered Ganga Dynasty. The temple tower measure 180 feet height and has the Dravidian style of architecture. It was declared as world heritage site by UNESCO in the year 2004 and is considered as the great living chola temples Tamil Nadu.
Mahabalipuram is located 60 km from Chennai on the coasts of Bay of Bengal. It is also known as Mamallapuram and is known for its remarkable rock sculptures and attracts archaeology lovers, so is considered as mamallapuram world heritage site. It has many monuments which are built by Pallavas during 7th to 8th century. The group of monuments includes Shore Temple, Cave Temples, Descent of Ganges, Seven Pagodas, Ratha Temples and Olakkannesvara Temple. These monuments were declared as world heritage site by UNESCO in the year 1984.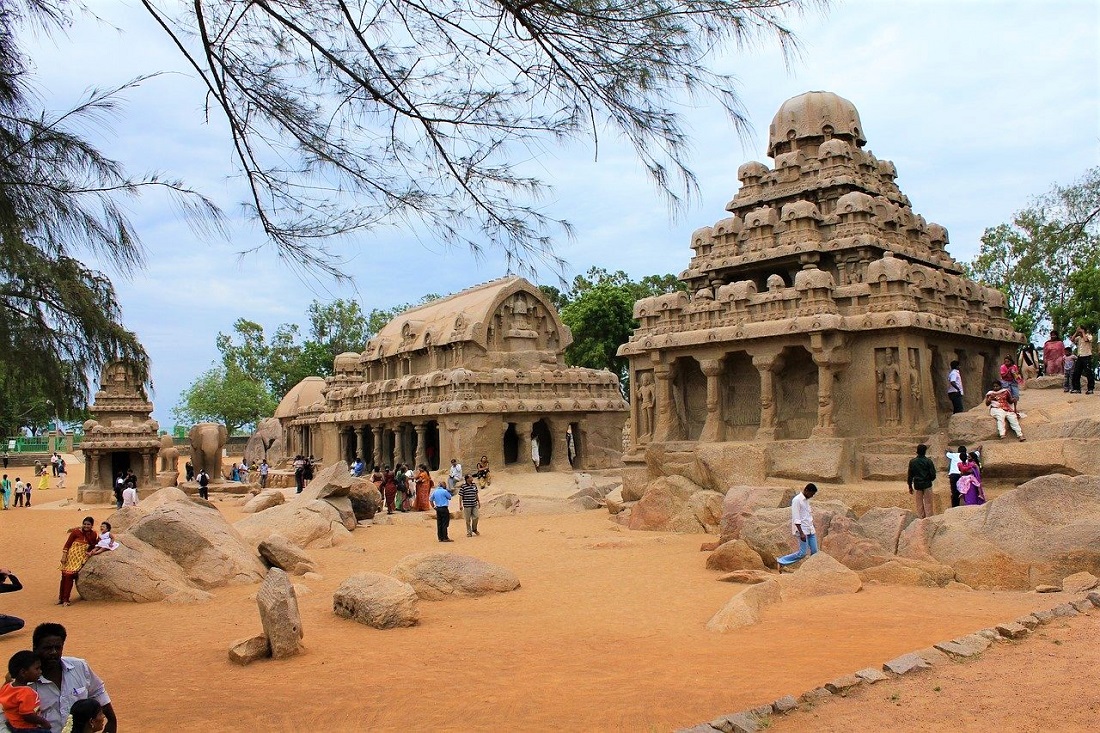 Shore Temple is the oldest temple of South India which was built by Rajasimha of Pallava Dynasty in 7th century. This unique design has a polygonal dome having statues of sacred gods, Lord Vishnu and Lord Shiva.
These seven Hindu temples were constructed by Pallavas. Out of seven temples, six temples are submerged in Coromandel Coast and only one temple remains.
Cave Temples are carved out of rocks. Some of the cave temples are, Varaha Cave Temple, Panchapandava Cave Temple, Mahisamardini Cave Temple and Krishna Cave Temple.
Descent of the Ganges is the largest open air rock relief in the world known as Arjuna's Penance. It has incredible art on the bulky rock.
These temples were built by King Narasimha of Pallava Dynasty during 7th to 8th century. There are 8 Ratha Temples out of which 5 temples are named after Pandavas as, Bhima Ratha, Arjuna Ratha, Dharmaraja Ratha, Nakula Ratha and Sahadeva Ratha and one is named after Draupadi. These Ratha Temples are built with monolithic stones.
This temple was built in 8th century by Pallavas. It is also known as The Old Light House. It is situated on the hill and one can have the beautiful view from this temple. This temple is dedicated to Lord Shiva.
This railway line was built by British in the year 1908. It is 1000 mm meter gauge railway in Ooty, Tamilnadu. It is the only rack railway in India. Ride in this train will be most memorable as it passes through thick forest and mountains with breathtaking views of the scenic beauty of nature. It is the prime attraction in Ooty. It was declared as world heritage site by UNESCO in the year 2005.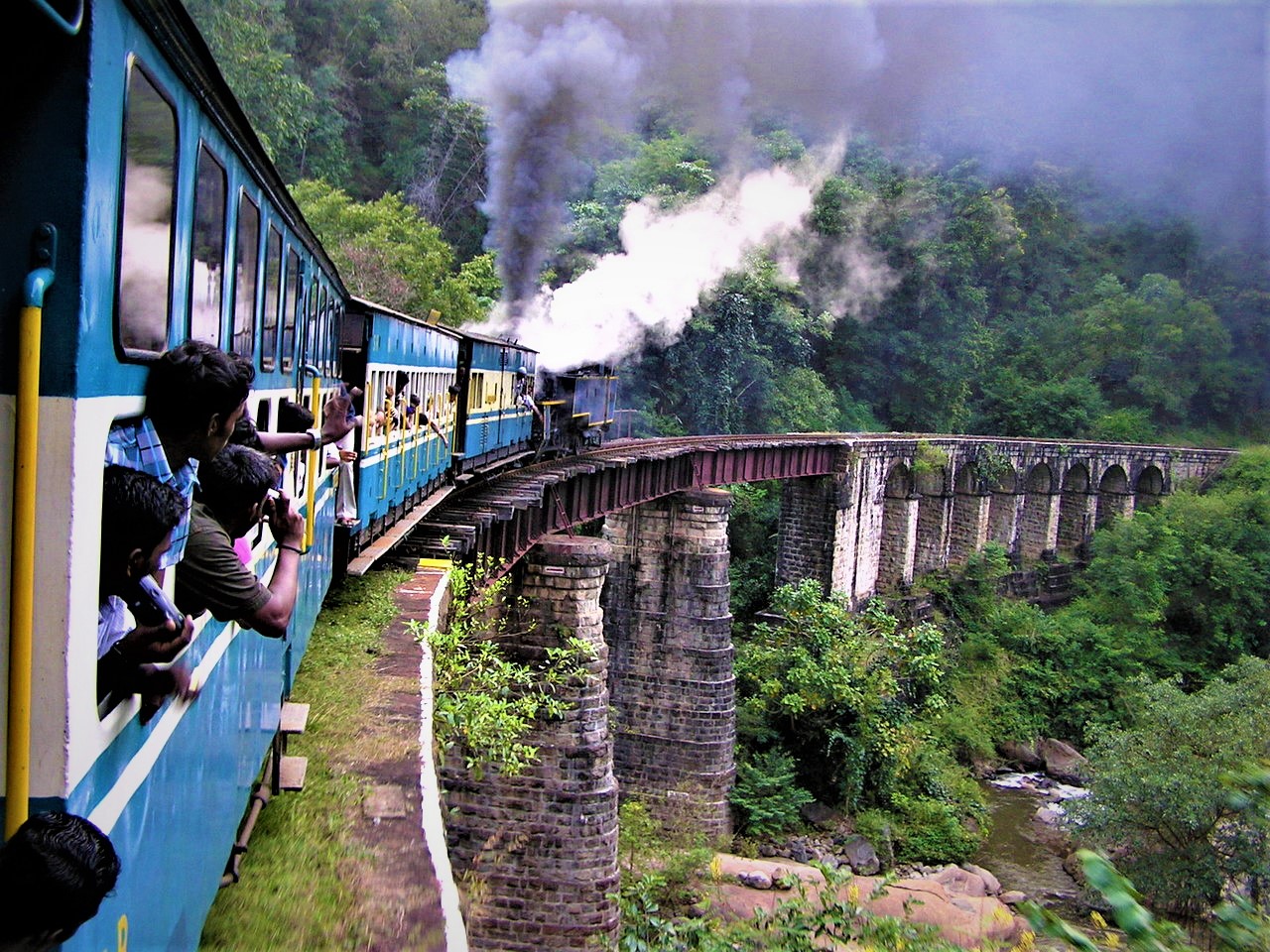 Nilgiri Mountain Railway Booking
You can book the tickets through Indian Railway website very similarly like booking other train.
But book the ticket well in advance especially during peak season. Read more about How to Book, Ticket Fee and Route of Nilgiri Mountain Railway from holidays dna
Nilgiri Mountain Railway Timings
You can get all the information about Nilgiri Express like route and timing from IRCTC Tourism
You can travel in Nilgiri Mountain Railway by booking through IRCTC website or directly from the PRS counter in the station.

Please let us know if you found this post useful and what you are looking for through comments, we would love to help you out in that..