Self-driving in Iceland is the best way to explore the beautiful country on your own pace. As Iceland has no train facilities, and their public buses required an advance booking, renting a car would be an ideal option and driving gives you the immense pleasure to witness the incredible land of fire and ice with full flexibility and freedom to choose your own route.
The itinerary is explained in the previous article. Here are some useful tips for self-driving with rental cars in Iceland.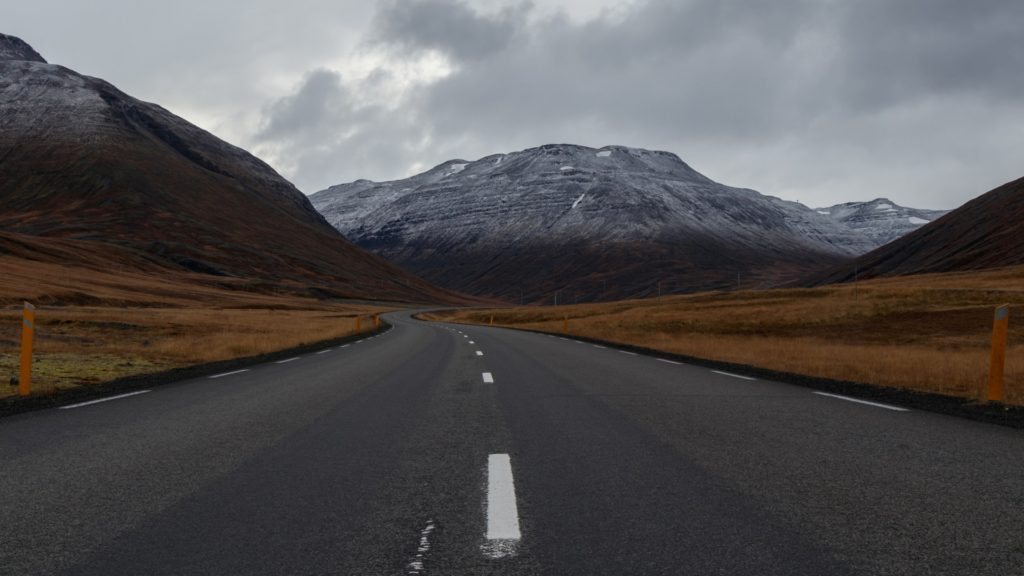 The Best Car Rental Company to Choose
When you decide to self-drive in Iceland, the first question will come to your mind is "Which car rental company to choose?" There are plenty of car rental companies in Iceland which offer best services. The best way to choose a car rental company is going to the website, RentalCars and AutoEurope.
These two websites are price aggregators and compare the rates between the car rental companies and you can select the car according to your budget. Most of the car rental companies provide you the car at the airport itself. Some offer free shuttle service from the airport to the company located in the town.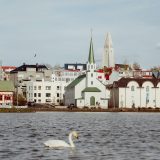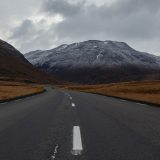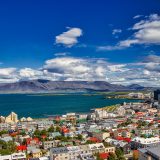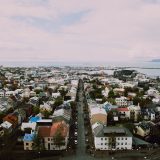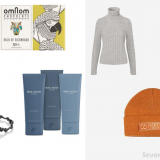 Some of the top rental Car suppliers in Iceland are AVIS, HERTZ, Lotus Car Rental, Blue Car Rental, SIXT and many more. But you can reserve these rental car through autoeurope.com or rentalcars.com. This gives you an advantage of getting the service in a discounted amount rather than booking directly from the suppliers. 
Choose Your Car
Keflavik is the international airport which is about 40 minutes away from Reykjavik city. So you can choose the location of car rentals at Keflavik.
The car rental companies offer many cars and campervans. Based on your requirement, you can choose accordingly.
If you are solo traveler and more into hitchhiking, samferda.net should help you for share rides. It is a carpooling service in Iceland.
Criteria for Self-drive in Iceland
The minimum age to rent a car is 20 years. You should have a driving license and a passport for self-driving in Iceland. Remember the steering wheel is on the left, for those who are coming from the other part of the country. The document required to drive a car in Iceland is your passport, your driving licence which you got from your country and your credit card.
Important Note:
For a safe travel around Iceland, get safetravel.is it will come to your rescue during your travel in Iceland.
Download the application 112 Iceland, for any emergency services like Police, Fire and Ambulance in Iceland.
You always need to keep the headlight On while driving in Iceland even during daytime.
Avoid using cell phones while driving as everywhere.
Wearing the seat-belt throughout the journey is important or you will be fined.
Front seat is not allowed for kids under 12.
Get Travel Insurance
As Iceland's weather is highly unpredictable, getting a travel insurance is most recommended. There are many insurance such as, collision/damage waiver (CDW), Super CDW, Gravel Insurance, Sand and Ash Protection Insurance. For the safety purpose, it is better to take the insurance while booking a car.
Know the Speed Limit
While driving in Iceland, you should be more cautious about the speed. There will be cameras which monitor your speed and you will get a ticket for crossing the speed. The speed limit on highways is 90 km/hr and in small towns, it is 30 km/hr.
Fueling the Car
Make sure that the fuel is always full and do not let your car tank empty. You never know where the next petrol station is, especially if you are travelling through the mountains. Therefore, for your safety, when you find a petrol station, fill your car tank. The cost will be $2 per liter.
Watch out for Animals and Birds on the Road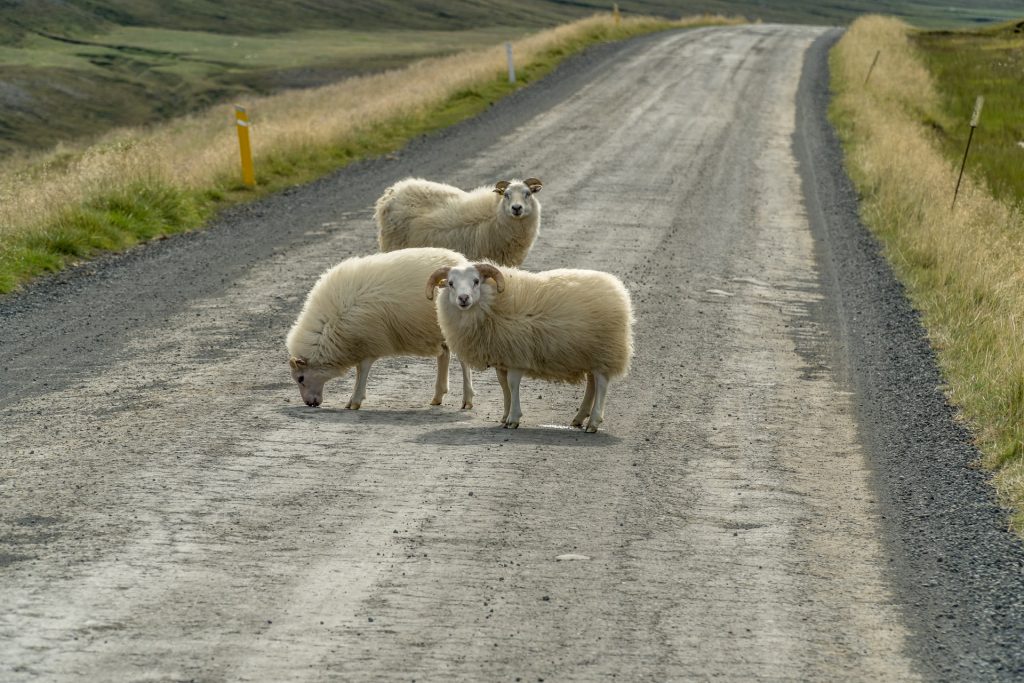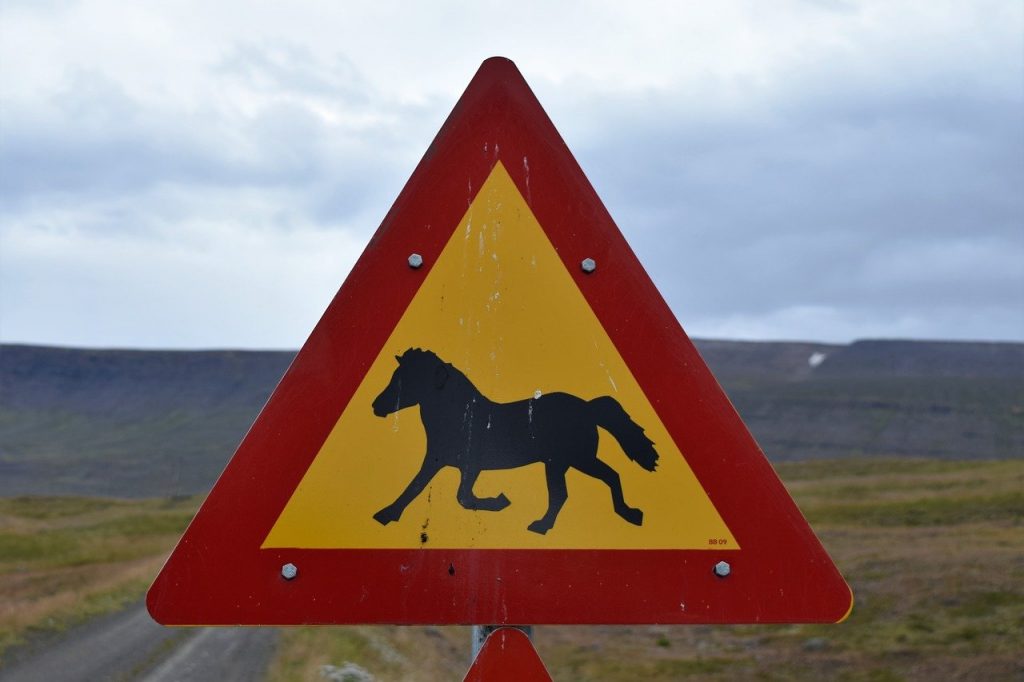 Many sheep and horses roam on Iceland roads and even you can find birds fly low. It is strongly recommended to slow down and pay more attention to avoid accidents.
Do not Stop in the Middle of the Road
As Iceland has incredible nature, people are more tempted to stop in the middle of the road to take beautiful pictures. It is very dangerous to stop in the middle of the road. Instead, you can stop at the side roads or parking lots.
Do not Drive off the Road
It is illegal to drive off the road in Iceland and it comes with a large fine. Due to the fragile condition, driving off the road can cause damage to the car tires. But off-road and F road is different. F- Road are basic roads but are dirty, you will need a 4×4 to drive those and it is not illegal. These F roads are always marked there. 
Get the real time information from road.is
Mind the Changing Weather
Iceland's weather suddenly changes. If there is a sunshine in the morning, then you can witness wind by noon and rain by evening. You cannot predict the weather in Iceland. Many roads will be closed in Iceland due to the sudden change in weather. Sometimes, sand will be carried by the wind to the road. Be more cautious while driving. Therefore, always be prepared for the changing weather conditions and drive accordingly.
Get the real time information from vedur.is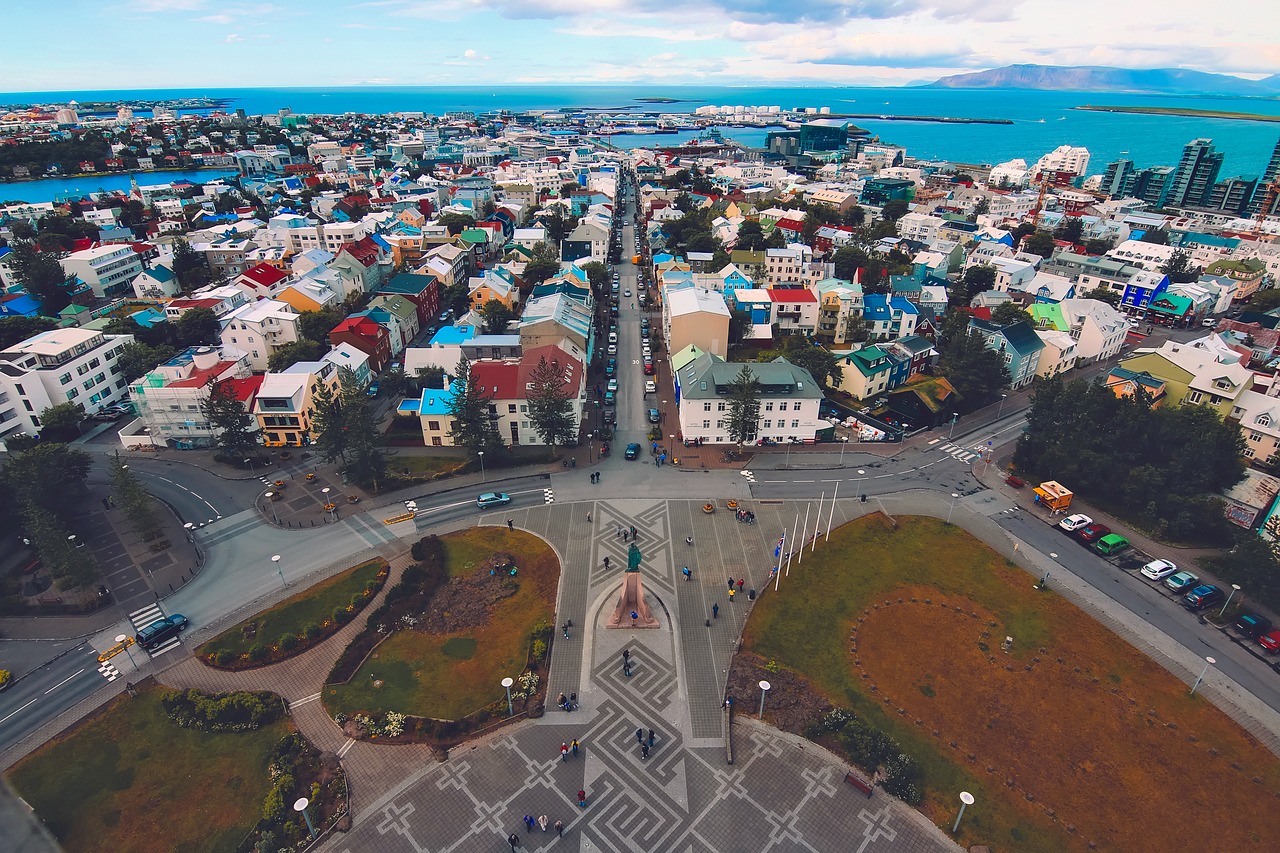 5 Things to Know Before Visiting Iceland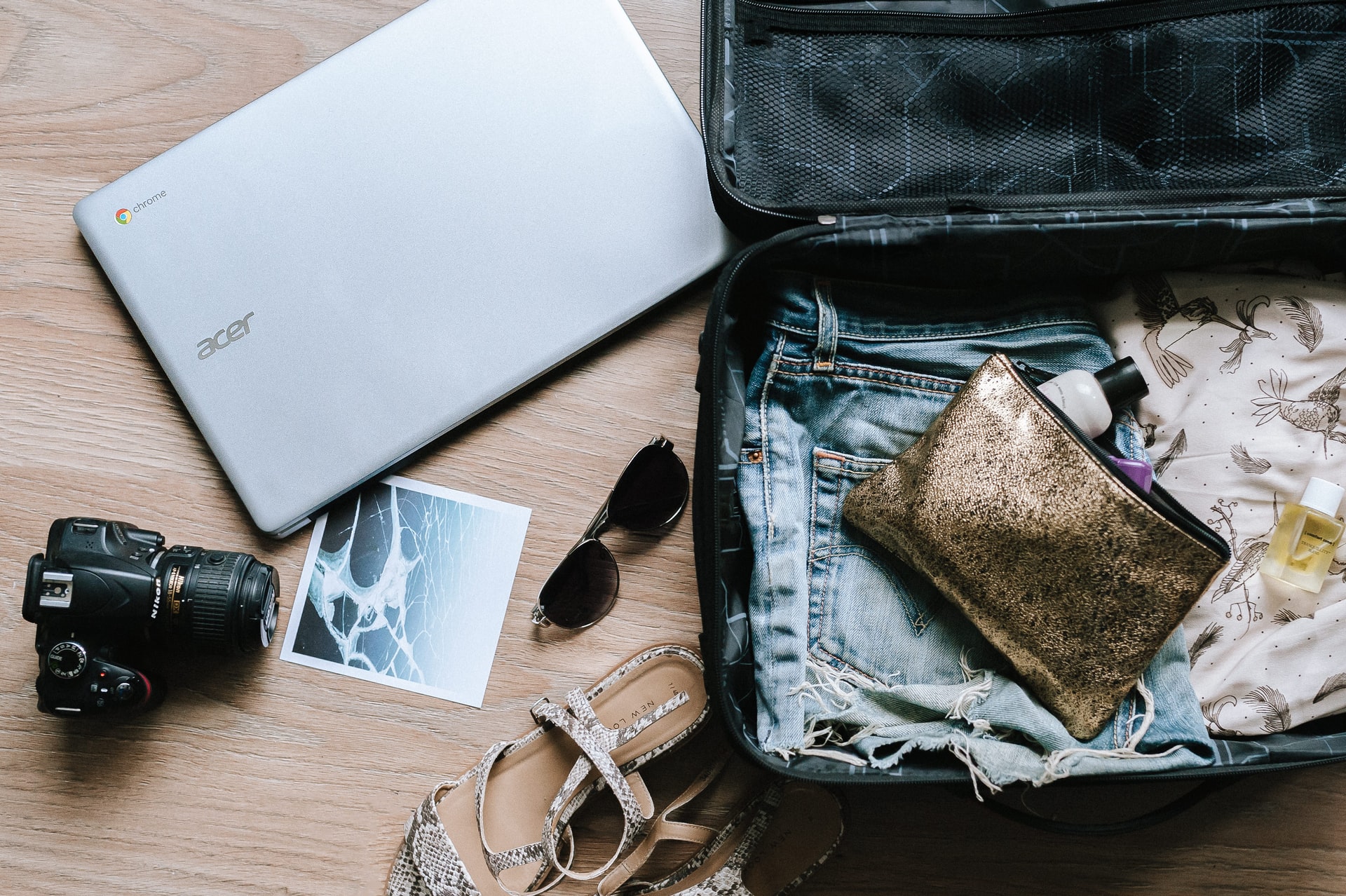 We are with you, here are the essential gadgets to get you covered before you start one. Globetrot untroubled!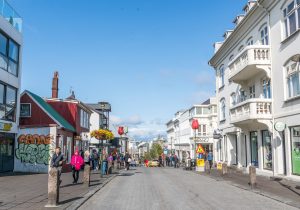 I am in love with Iceland and its Souvenirs too..The only thing you will regret after a trip is the one you missed to shop!