Are you looking to get inspired with some fresh interior design ideas? Look no further than House Beautiful magazine! This popular magazine offers countless tips and tricks to help you spruce up any room in your home. In this blog post, we'll highlight four of the best decor ideas from House Beautiful interior design magazine that are perfect for beginners. From color schemes to furniture layouts, you're sure to find some great ideas to get you started!
Add Pizzazz to your Coffee Table
Although a coffee table is used mostly for practical purposes (such as placing a drink on it or propping up your feet), it also plays an important decorative role in the living area. A coffee table serves as an accessory to your seating group and as a place to display prized possessions. You can do more than just throw some books on there and call it a day. We've compiled a list of the most exquisitely inspiring designer coffee tables for your house beautiful design inspiration.
Putting some live plants in the middle of your living room will instantly transform the space.
The idea of an open book can be taken further by placing it atop several piles of books to give the impression that you are casually browsing through a collection.
Tapered candles not only offer visual height to your coffee table arrangement but also your dining table and mantel.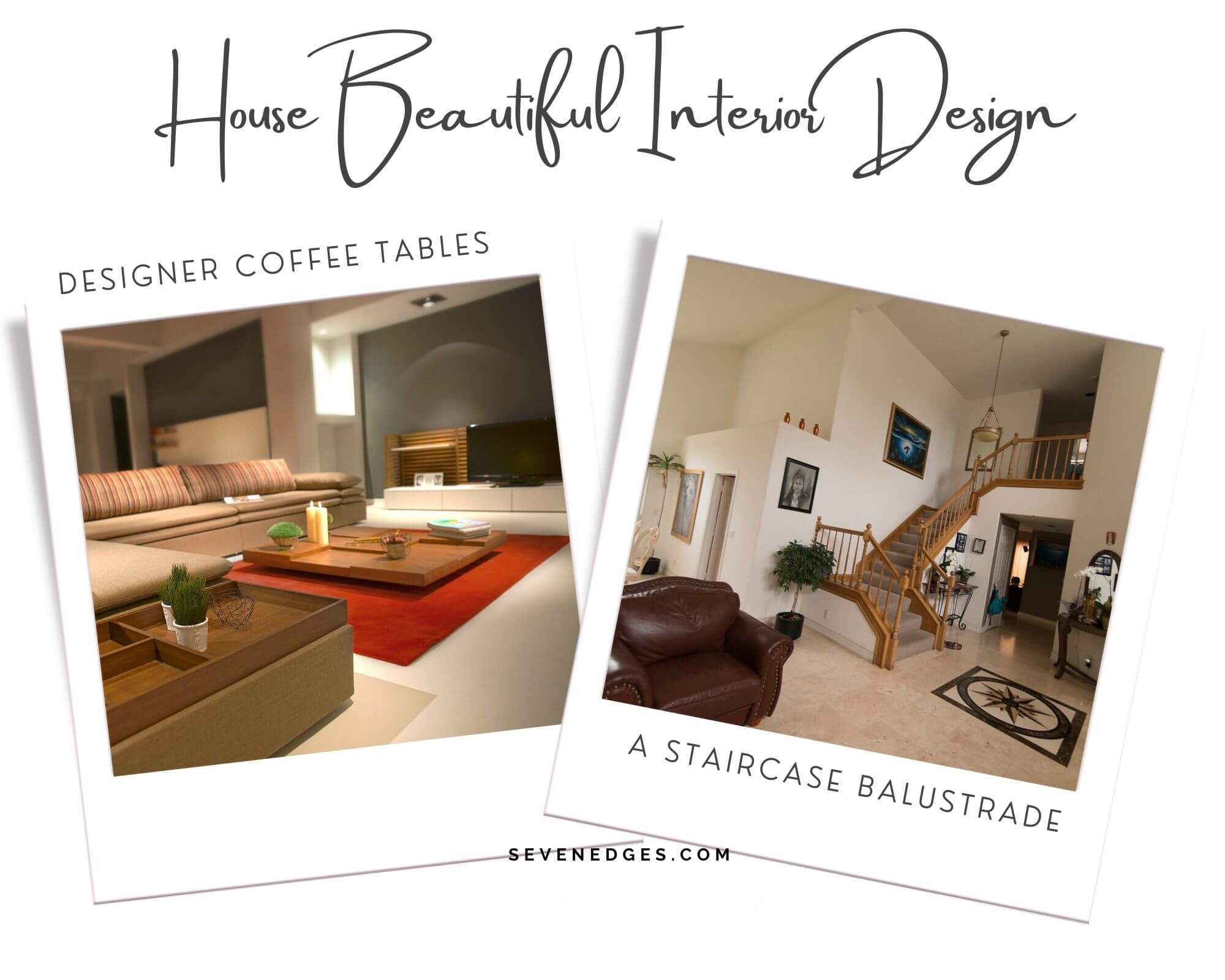 Customize your Balustrade
A staircase balustrade, in its most basic definition, is a railing that supports and connects a series of tiny posts. The building has a long history in ancient architecture, with its likeness appearing on murals representing Assyrian palaces as early as the 13th and 7th century BC.
The good news is that the balustrade may be tailored to your tastes and the style of your home in countless different ways.
Pick balusters with a design that complements the rest of your home's aesthetic, such as twisted wooden posts for a Colonial house or sleek metal pillars for a contemporary one. There are a variety of materials you may use to make your handrail unique, from oak that has been dyed to a strong sailor's rope in a seaside house.
If you're the type to always have a vase of flowers in the dining room or living room, why not spread that floral enthusiasm to the rest of the house as well? A fresh vase would look lovely in any part of the house, but especially in the bedroom or bathroom.
No more blank walls to hang paintings on? Sure, no worries. You may use a shelving unit to display everything from paintings and sconces to potted plants and bookmarks.
You can quickly update your gallery wall with new pieces, whether you have a few little frames or several medium-sized ones. Tear our pages out of the house beautiful magazine subscription sitting on the coffee table or visit a flea store to pick up some fresh literature!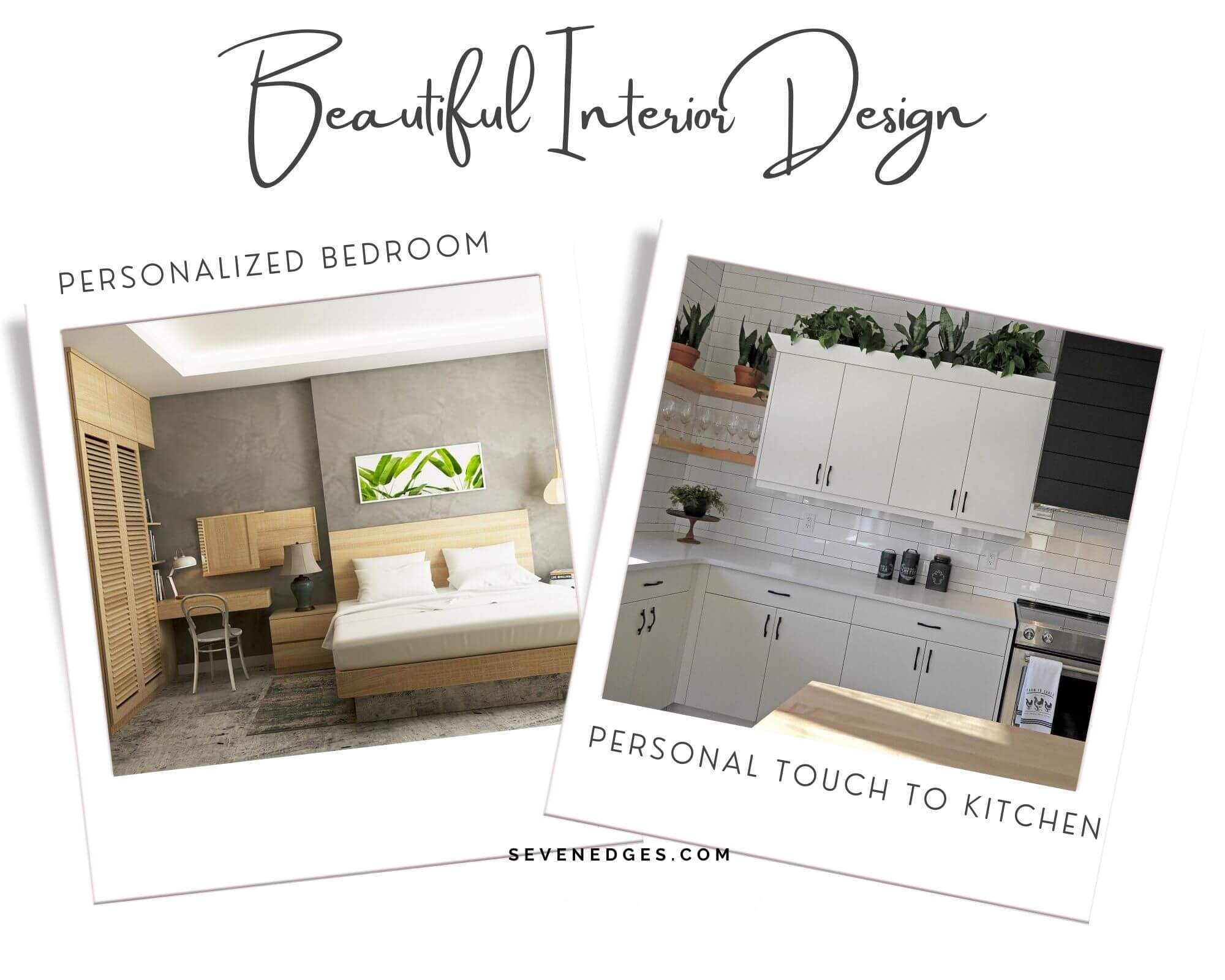 Add a Personal touch to the Kitchen Cabinets
When considering whether or not to install open shelving in your home, it's important to be both realistic and candid. Are you someone who spends a lot of time in the kitchen and has a huge stockpile of ingredients? Could you stand to stare at your dishes all the time? Do you have a family? Hardware like pulls and knobs may be a fun way to add more character and personality to your kitchen. Alternatively, you can choose your handle-less cabinets or integrated pulls designed to be practically invisible.
Let the Creative Genius Out!
Whether you're just getting started with interior house beautiful design or you're a seasoned pro looking for a new look, these design tips will give you the edge you need to create a stylish and comfortable living space. So, get inspired, and let's get started!
This post contains affiliate links, which means we may receive a small commission, at no additional cost to you, if you make a purchase through these links.