If you have a small bedroom and are struggling to decorate it, you are not alone. We all know how tricky it is to decorate small bedrooms. Often, people believe that having a small bedroom means you must sacrifice your sense of style or space. This is not true as there are several decorating tricks formulated to make a modern small bedroom design look bigger than it is.
By following these tricks, some simple bedroom design rules, and color schemes, you'll be astonished to see how fast a room can transform for the better.
When a room is styled well, you tend to forget about the size. Here are four incredibly simple and stunning ways to make a small bedroom look bigger.
Choose Furniture with Legs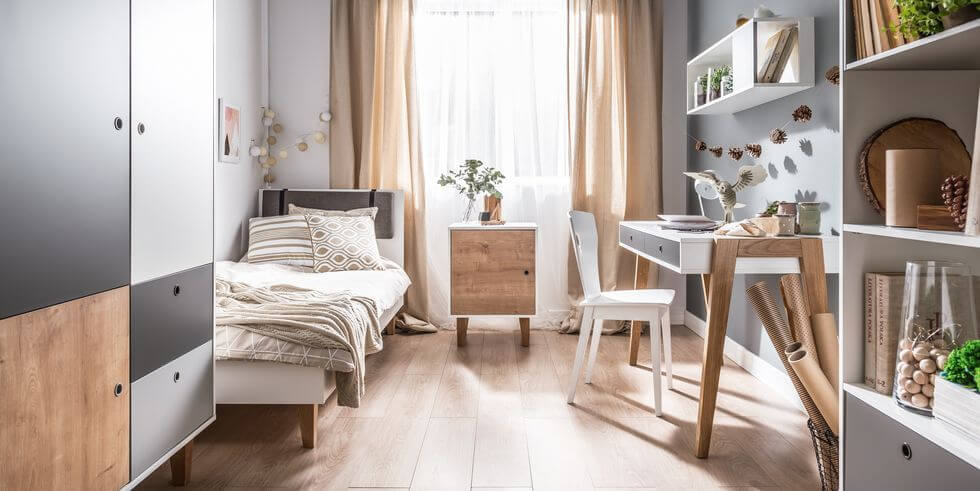 Exposing the legs on your furniture helps you create an illusion of space, making the bedroom look bigger. The more floor and wall space you show, the larger the room will appear to be as shown by
House Beautiful
.
However, it is also necessary to keep the area below your furniture clean and organized. The long legs of the bedside table also help to exaggerate the sense of space.
Hence, a midcentury modern decorating style is perfect for small bedrooms, as most of the furniture has slimmer legs.
Paint Your Walls Light Colors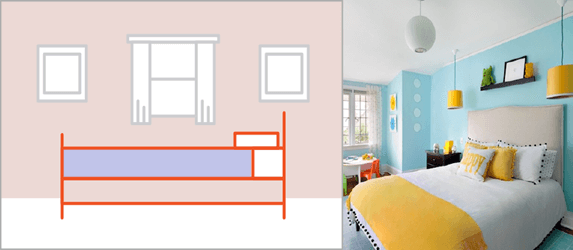 Since light colors will reflect the light, it will help in making a modern bedroom designs for small rooms look bigger and brighter. Darker colors absorb light, making the room look smaller and more constricted.
In the bedroom shown above by Decoist, the walls are painted a light, lively blue color, which is making this small room look much larger.
Therefore, when thinking about your bedroom design, make sure to stay away from darker colored palettes. Pastel colors also work brilliantly in small rooms.
Shop these decor for a modern small bedroom ideas, lively and to get a bigger look to your small room.
Mirrors are the Ultimate Illusion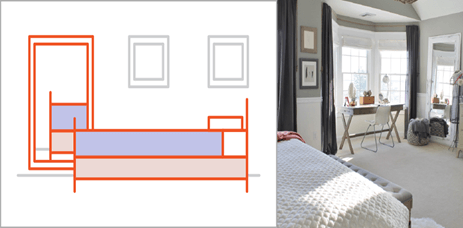 It has become a necessity these days to at least have one full-length mirror in your bedroom so that you can check your out outfit from head to toe.
However, small bedrooms can use more mirrors like these to make it look bigger than it already is. Mirrors not only reflect light but can also create depth or height if angled correctly.
The mirror in the picture above is placed near the window which gives an even wider sense of space.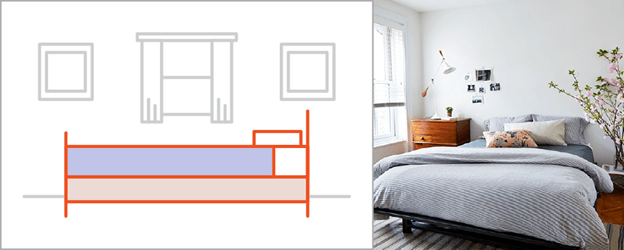 Keeping it simple is the best rule in all designs, especially when it comes to small modern bedroom design. We all know how easy it is to fall into the trap of adding unnecessary decorations which results in a cramped, messy room.
A couple of pictures, a decent lamp, and a beautiful plant placed in one corner is all that are you need in the room shown above.
If you design your small bedroom following these four tips and keep it clean and organized, then your room will always feel larger and stylishly up to date. So, get to work now!
This post contains affiliate links, which means we may receive a small commission, at no additional cost to you, if you make a purchase through these links.