Blinds are the most popular choice for window coverings these days. The look of the window reaches a new level of aesthetic appeal with the addition of blinds. Blinds can be adjusted from side to side or curled up vertically. The amount of light that enters through these blinds can also be adjusted according to your preferences.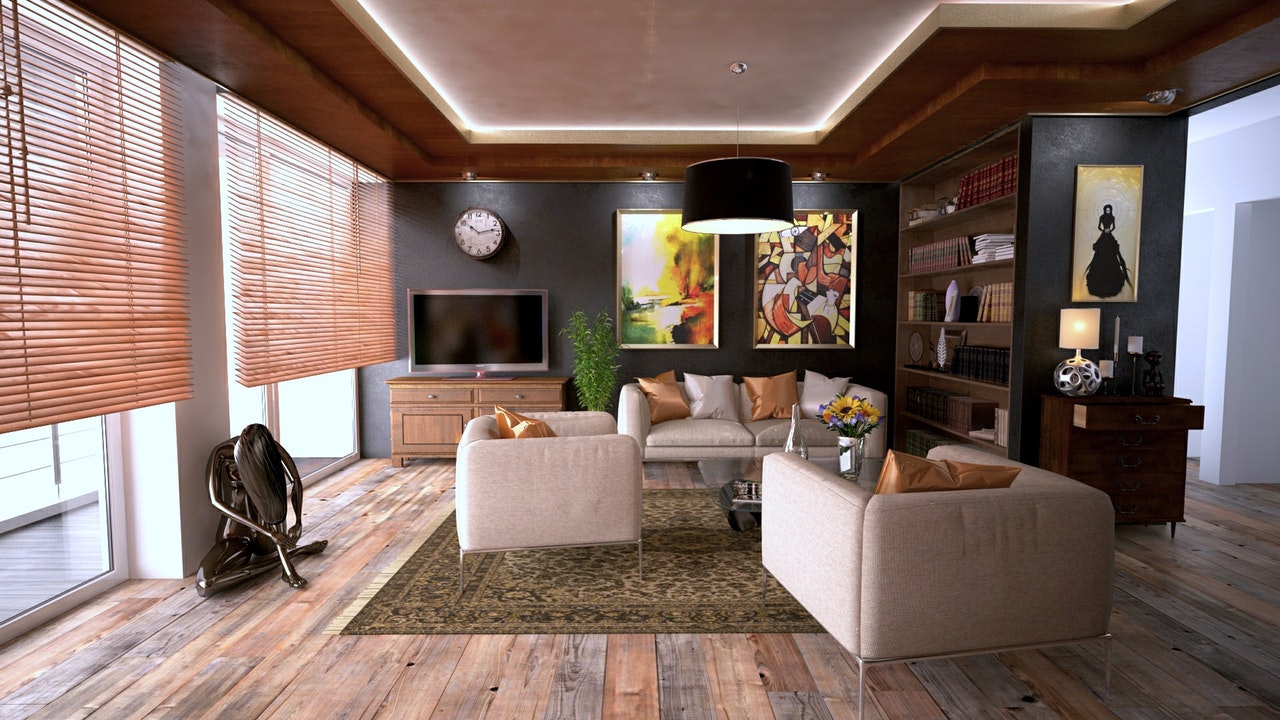 Types of Blinds
#1. Vertical Blinds:
These are individual slats running along a track which is located at the top of the blind. They may slide horizontally or part in the middle. Patio doors, floor to ceiling windows and commercial spaces use vertical blinds for their interior spaces.
#2. Venetian Blinds:
These are preferred because of their modern, elegant, graceful and chic looks. Horizontal slats are attached with strips and strings of cloth. These are also known as tapes. When you raise the Venetian blinds, the bottom slat presses into the slat above.
#3. Mini Blinds:
The slats that you see in mini blinds are small in width. They are greatly similar to Venetian varieties. The thickness of the slats is usually 1". They are hugely popular for small and compact spaces.
#4. Micro Blinds:
These kinds of blinds are even smaller in width. They have half the thickness of the mini blinds and look perfect if paired with contrasting colors.
#5. Panel Blinds:
You will find panel blinds in a number of patio doors and even in very large windows. The sections of these blinds move along a specified track. This makes it extremely easy to handle the opening and closing of the blinds.
#6. Pleated Blinds:
Whenever you come across pleated blinds, you will be reminded of accordion-like features. They can be lowered or raised fairly easily. The soft appeal of the pleated varieties makes it a great minimalistic feature. They are usually made of light materials like paper or soft fabrics.
#7. Cellular Blinds:
These blinds also have a sublime touch to their appearance. They are made of two different materials. The cell sizes vary and are designed in such a way that they are suitable for all sizes of windows. Both the front as well as the back sections open in the middle. This creates a great space for insulation. Temperature modulation is most effective with these blinds. Sound insulation is also stimulated with these cellular blinds. Hence, these varieties are the best for sound designers and musicians.
#8. Roman Blinds:
These are one of the most conventional window coverings. They are made of fabrics like seagrass or jute. The Roman Shades are available in various different forms. However, the basic operation remains the same. The blind can fold into itself and bundles into a large stack when raised till the end. They are timeless assets and can take the vibe of your room to a whole new level. You can choose between both lined and unlined blinds, thermal linings and blackouts.
#9. Roller Blinds:
They are usually made of synthetic materials or natural fabrics. The mounting style of the shades varies with your tastes. You can choose cornices or fascia if you want to acquire a balanced and polished look.
Advantages of Blinds
Blinds are the best options to control the lighting and the privacy in your households. The drapes are incredibly affordable and are available in a number of hues, shades and tints. The hangings and draperies are multi-functional. They block harmful UV Rays and save huge energy costs by retaining heat and decreasing emissions of Carbon dioxide. The retractable and breakaway cords are also suitable for use by children.
Thus, blinds are the best options that you can avail for minimalist home decor. So, why wait, it right time to contact a reliable supplier!
Author Bio: This post is written by Joseph Webb. Joseph is an excellent blogger and philosophers, His keen observation to provide useful information which helps readers to get more ideas. He can be found on Facebook and on Twitter as @aussiesmag.