In the realm of interior design, farmhouse decor seems to be all the rage right now. It's also a rising trend very popular among regular people, not only designers and trendy hipsters. So, what's the deal with all the sudden hype? Because it's not too hard and costly, farmhouse decor is something that anybody and everyone can afford. How fantastic is that?
The process of decorating your home like a farmhouse is not only simple and convenient. But it also reconnects us to our origins in today's fast-paced, high-tech society. It transports us to a simpler era and offers us a sense of belonging to the natural landscapes as well as the heritage of the country.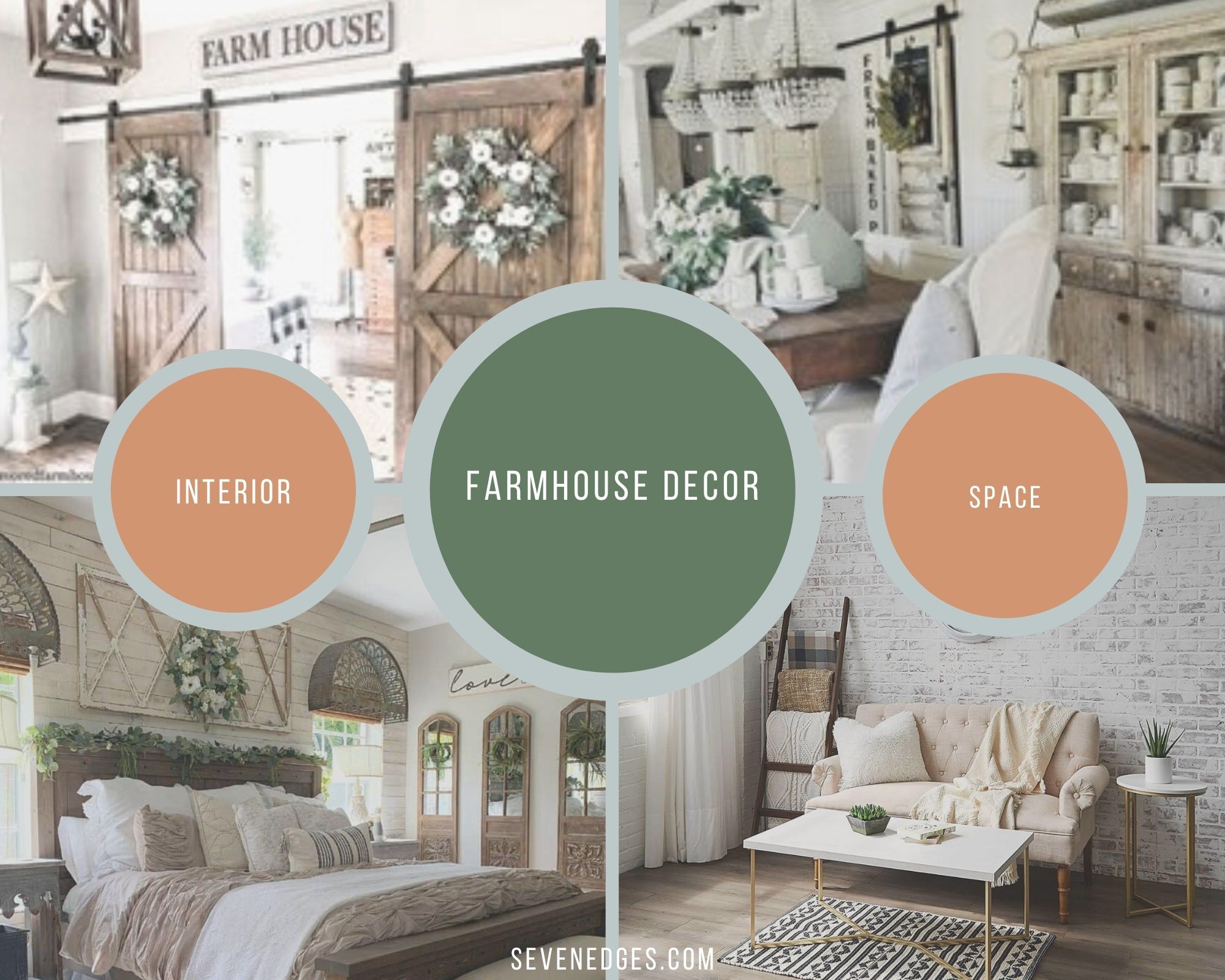 What Makes Up Farmhouse Decor?
Most people think farmhouse-style decor means you actually live on a farm. In our opinion, it just implies that you are designing and arranging your house with a straightforward and sensible approach which is frequently associated with country life.
This decor is ideal for people who prefer calm color combinations, organic materials, and texture over bright and showy designs. Farmhouse decor may be interpreted in a variety of ways, and in this article, we'll show you how to add some farmhouse flair to your home in 3 simple ways.
Getting Your Farmhouse Decor On
Paint the Walls in Neutral Colors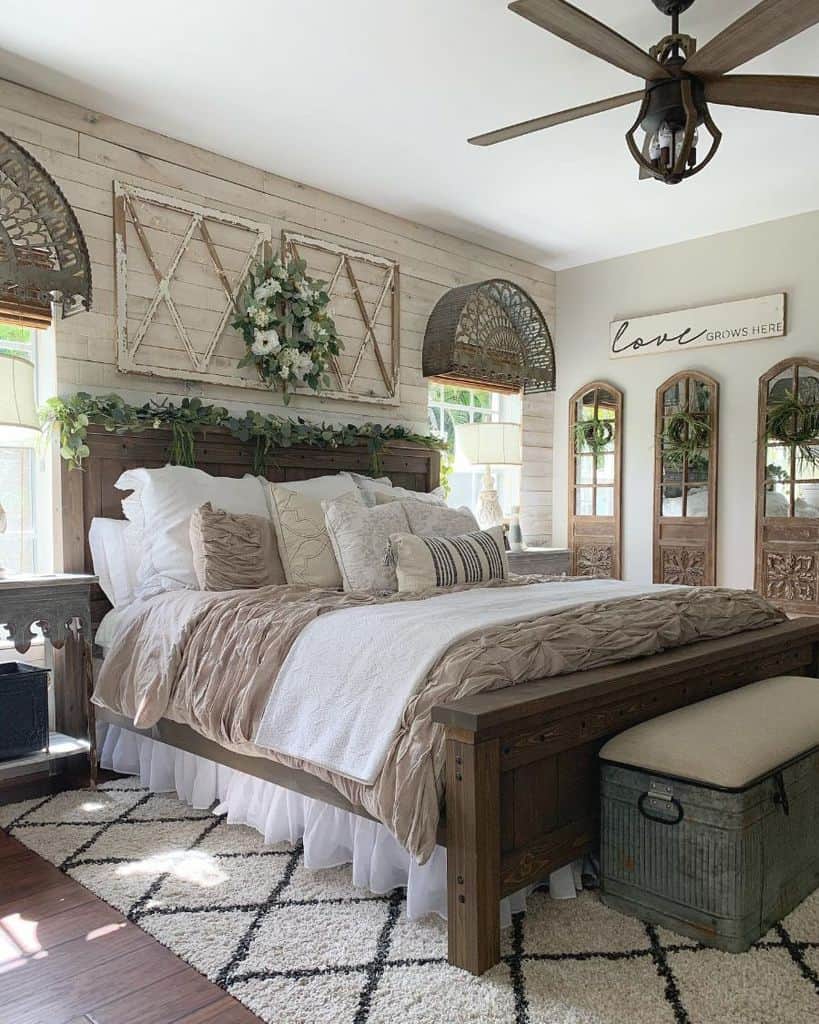 The selection of neutral hues represents the first stage in creating a farmhouse vibe. Avoid using super bright and dark colors, and don't paint every room a different color. It doesn't necessarily have to be white; use a light beige, ivory, or even grey.
The choice of a light hue on the walls produces the farmhouse feel. Painting the walls in the same color palette brings a very soothing feeling to the space and helps to tie it all together. If you want to achieve the farmhouse vibe, stick to light-colored walls. Avoid using a multitude of vivid or wacky colors in your furniture and the rest of the decor.
A good ol'-fashioned barn door can be the epitome of farmhouse decor. Barn doors have become increasingly trendy in recent years. And they are fantastic for a variety of reasons as well. Not only do barn doors help you save a lot of floor space, but they also give you that rustic, vintage feel. And that is what is needed to turn your home into a farmhouse.
Today, barn doors have come a long way from the olden days, and people use a variety of materials in addition to reclaimed wood. However, if you want a real farmhouse feel, stick to barn board hardware unless you are up for a little bit of experimenting.
Invest In Antique Furniture
A well-placed article of vintage furniture may complete the look of a farmhouse-style living space. Antique armoires are especially suitable, and the best part is that you may be as artistic as you like with them.
An antique armoire may be used to store outerwear and shoes in the doorway, kitchenware in the dining room, or technology in the living room – the possibilities are endless!
We hope this guide offers you a little bit of peace of mind when it comes to achieving that rustic farmhouse decor for your home.
Happy decorating!
This post contains affiliate links, which means we may receive a small commission, at no additional cost to you, if you make a purchase through these links.