A health blog are blogs that covers diverse health related concerns such as nutrition and diet, fitness, weight control, diseases, disease management, societal trends affecting health, analysis about health, business of health and health research. It can be of journalistic or information type. Stay updated in health news and issues by reviewing these health blogs from Seven Health Blogs worth Checking.

The Health Care Blog is run by THCB. THCB actually stands for Health Care Blog and also Texas Hill Country Barbecue, Technics Hybrid Construction Base & Terre Haute Community Band. They are one of the leaders in covering news on healthcare and articles related to it. They have a daily readers of about 4,000 – 5,000 healthcare industry observers and decision makers. For blogging, they have influential guys as well as newcomers. For new comers they have their own blogging guidelines. THCB covers the business of healthcare, national healthcare policy, technology and day to day health care news. It's worth viewing this site if you are looking for healthcare issues.

Well is a part of The New York Times Website. This site offers expert advice, opinions, and research information regarding the health issues. Many of their writers are experts in their fields. They have a wide variety of section including Aging, Personal Health, Body, Family, Doctors, Fitness, Food, Love well, Mind, Voices and well Pets. One of their category is Wired well, were they combine both health along with tech and gadgets. Check out this blog for some of their interested topics which comes in their specific section.

HealthAffairs Blog is a part of a leading journal Health Affairs which is published by Project Hope. It focus on health policy and issues related to health care. They promote analysis and discussion on healthcare and related issues in terms of cost, quality and access. They have a broad audience in this segment and covers wide variety of related issues worldwide. Their blog provides featured topics as well as general topics which includes, Hospitals, Insurance coverage, Payment policy, Public Health, Population Health and so on. Project HOPE delivers essential medicines and supplies, health expertise and medical training to respond to disaster, prevent disease, promote wellness and save lives around the globe.

The Health Foundation Blog is one of the section from The Health Foundation which is an independent charity working to improve the quality of health care in the UK. They provide Improvement Projects, Tools & resources, Funding Fellowship and Development Opportunities, Research & Policy Analysis, Events & Webinars, and Publications. In their blogs, they have comments and opinions from their staffs and each and every one of us are free to contribute to the debates by posting our comments. You can browse their contents by theme and also by author. Their frequency of posting is nearly 8 to 10 posts for a month by their bloggers.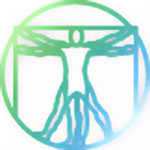 The Wall Street Journal brings up some of the interesting topics on health and business of health through their Health Blog. Their Top topics include Research, Screening, Health Law and Genetics. They have a wide variety of categories and more than 500 and 1000 articles in some categories. They have more than 3000 articles in the Drugs category. Some of their unique categories include Obama Administration with more than 200 articles, Congress, Cancer, Legal and more. Most of their bloggers are WSJ staffs themselves. You have to sign in or subscribe to read their entire post.

Vital Signs is a healthcare Business Blog from Modern Healthcare. Modern Healthcare are the leaders in healthcare business news, research & data. Their range includes unlike other categories related to diseases and public health so on, Vital Signs provide some of the different topics like Providers, Insurance, Government, Finance, Technology, Safety & Quality and People. For many of their topics they cover sub topics too. They put post on a daily basis in one or the other category. Some of their topics are interesting and worth reading to those who are seeking related data.

With a different name, and an interesting caption The Baltimore Sun gives its audience a worth reading blog and its caption goes like this "Your daily dose of information on better living". It looks like on an average they post their contents on an alternate day basis. They have much good number of food related articles which comes from their Health-Nutrition Blog. They also encourage article related to smoking and alcohol to improve the life and to build a smoke and alcohol free community.
Check out these health blogs which gives you a variety of knowledge on health and keeps you updated on most of the related issues.
"To keep the body in good health is a duty, otherwise we shall not be able to keep our mind strong and clear" – Buddha
Related articles across the web