Yummy chocolates are all time favorites to everyone. If anyone says no to chocolate, then they are really missing the sweetest part in their lifetime. The color and aroma is amazingly tempting which makes us mouthwatering. Wanna bring the same feel of temptation to your home interiors? Try these yummy ideas of chocolatey décor to bring an enriching style to your loving space.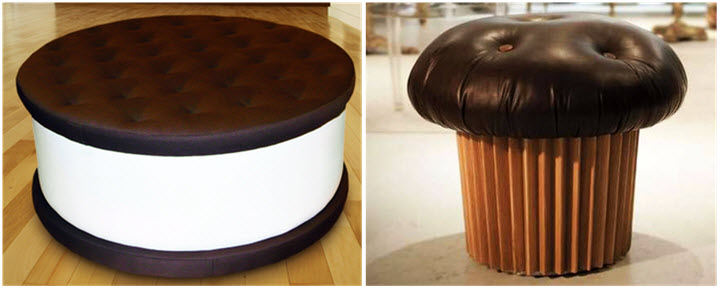 The chocolatey piece of comfortable soft seating is definitely going to rule the future of furniture. The mouthwatering ice-cream, cupcake benches are an awesome partner for the patio and also for living rooms. Have fun with kids, rest and relax yourself after a long day in the cute companions.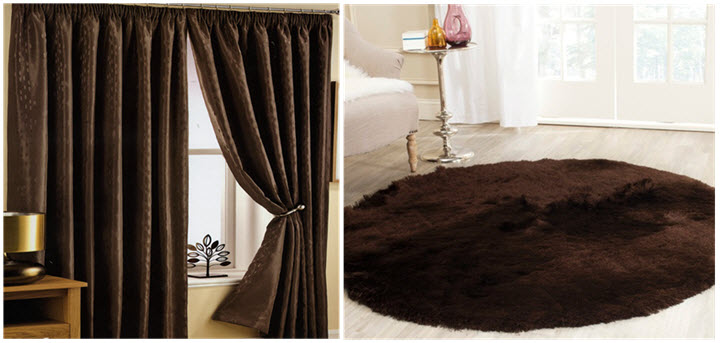 Rich and creamy shades of deep chocolate brown is the apt style to match the theme. The Preston lined chocolate curtain spreads a lovely chocolatey vibe to the room. Choose chocolate shag rug –  the best carpet to match the earthy tone of the theme.
Experience a peaceful delicious sleep with the delightful chocolate bed. The sandwich and burger beds are specially designed for food lovers. These designs will make you hungry anytime. Enjoy a good night's sleep with your favorite treats.

Perfect pattern and texture of cushions can bring life to a dull room. The chocolatey donut plush cushion, the Choco candy cushions can be thrown in sofa and bed to leave a luxurious tempting look to the décor. Decorating with these uncommon designs would always reflect your creative personality.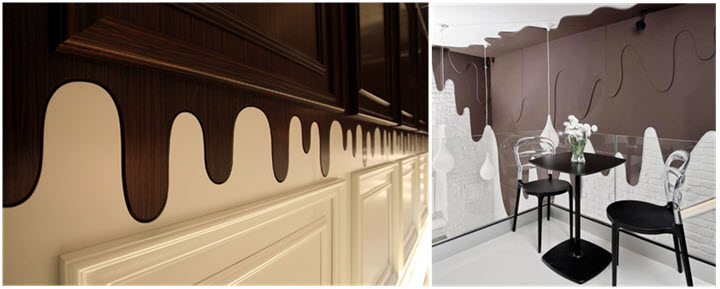 Melting chocolate ceilings, walls create a magical influence to the décor. This is something that is charming and interesting that would grab everyone's attention. You are sure to get attracted and tempted every time you get inside your sweet home.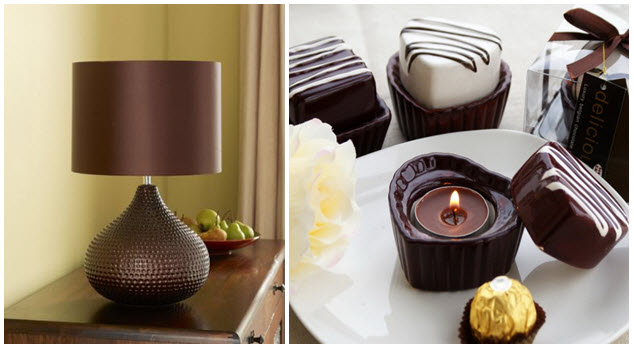 These chocolatey lamps never melt when lighted up but, promise to melt your heart with its alluring beauty. The Hannan table Choco lamps, chocolate candle holders are highly capable of improving the yummy mood of the décor.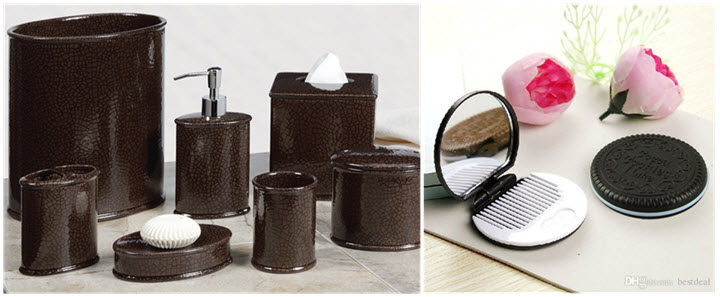 A peek into the Choco bathroom leaves you in a special wonderland. The brown bathroom accessories hold perfect for the theme leaving an enticing atmosphere. The cute compact cholate cookie mirror is the best treat that even your glam bag loves to carry.
These chocolatey color and décor themes can set a perfect tone to your home. The exotic delicious color of the décor gives rich creamy looks as expected. So, don't wait anymore? Bring these yummy chocolatey collections to create a Choco land at home. If you come across any unique Choco decors, do send a pic to us so we can add it to our list.
A CHOCOLICIOUS TREAT FOR CHOCOMANIA………